Students Show What They're Made of at Mr. Spartan Contest
Cornelius Igwe, new this year to MBU's campus, was awarded the top prize.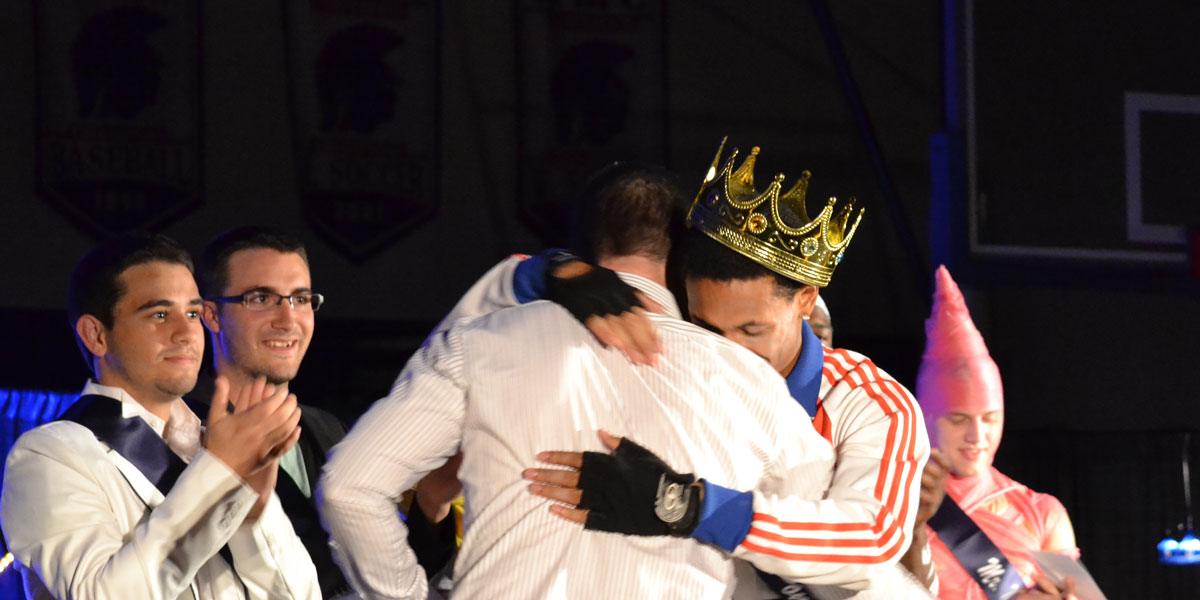 Photo by Ryan Rerich
__________________________________________________
Missouri Baptist University sponsored its annual Mr. Spartan Contest Nov. 4, hosted by Jason Burianek, head football coach at MBU.
The Mr. Spartan Contest is a free event showcasing everything that MBU has to offer.
"I've looked forward to this every year since I started at MBU, but I've always wondered why there isn't a Miss Spartan competition. This competition is a nice way for students to get to know each other and for students to see what clubs and sports are on campus," said Kyesha Quarterman, senior, business major.
Each year contestants represent their sport, club or hobby while expressing their creativity.
The winner has to survive various rounds to make it to the end, including: formal wear, an original commercial, a group dance routine, individual talent and a questionnaire.
This tradition at MBU is not just for the audience to watch but it is also a way for contestants to break out of their shell.
"My coach asked me to participate and represent my baseball team at the last minute. I was not well prepared but once I got there, I really enjoyed it," said Rickie Ross, freshman, broadcast media major.
Students always look forward to the surprises that come along with the Mr. Spartan Contest.
This year the crowd enjoyed performances like: A duet of "A Whole New World" from the Disney movie "Aladdin," a solo violin number, a re-enactment of Michael Jackson's "Billy Jean" and a hip hop number by this year's winner.
Congratulations to Cornelius Igwe, who was crowned Mr. Spartan and awarded a cash reward.
His dance showed great athleticism and technique as the crowd watched in amazement.
"My mom has always been my motivation for everything and I know that I can achieve anything," Igwe said during the questionnaire portion of the contest. He later added: "I'm always looking to move forward and to be a positive influence to those around me."
Brittany Clayton
Brittany Clayton is a staff journalist for MBU Timeline, the student news network of Missouri Baptist University. Clayton is a senior majoring in communications and a member of the JV basketball team at MBU. She is also a member of Peaceful Living Outreach Ministries, an organization started by her parents, Fred and Stacey Clayton. Clayton enjoys interacting with customers at Plaza Motors BMW Dealership, where she works part time.