The 5k run/walk drew a record number of participants, promoting community and a good cause.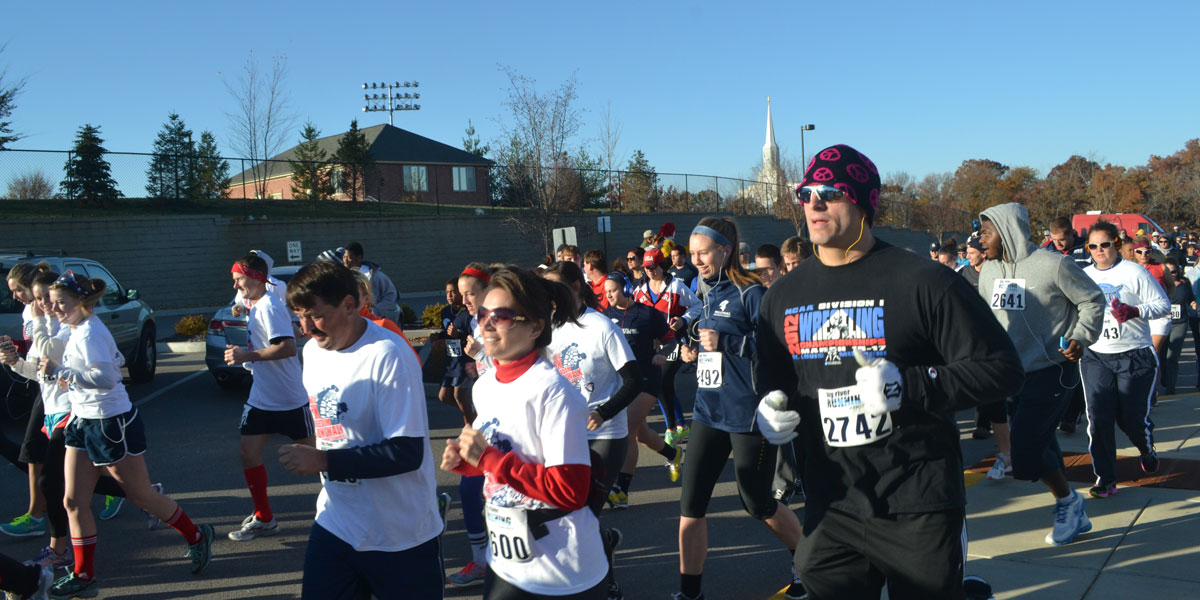 __________________________________________________
Missouri Baptist University and Ronald McDonald House supporters laced up their sneakers this past Saturday to benefit the metro St. Louis Ronald McDonald House Charities with the fifth annual Freedom Run for Ronald.
Registration for the 5k began at 7 a.m. as participants enjoyed music and free stretching by local company, Stretch U, while waiting for the race to begin.
Runners took to the start line and the race began at 8 a.m. There was cheering and excitement from participants who were enthusiastic to support the cause.
"It was cool seeing all of the sports teams come out to run the race together," said Ben Bowler, junior physical education major.
Among participants were not only students but also staff and faculty of Missouri Baptist University.
"I wanted to run the 5k today to see all of my students get involved in MBU activities and it was great to see even more students participating than ever before," said Dave Smith, assistant professor of mathematics.
Smith was not the only faculty member happy to see the great turnout.
"My favorite part about helping to coordinate this event is uniting the MBU family and Ronald McDonald House together to serve the community," said Guy Danhoff, coordinator of marketing and sponsorship for the 5k.
The turnout this year was almost double that of last year.
"We had 385 participants pre-register compared to only 200 last year, with an expected turnout of 500 participants this year total," said Danhoff.
Not only does this event involve planning and sponsorship, it requires help from volunteers.
MBU faculty and staff came together and more than 60 volunteers were on-site to assist with anything from registration to providing snacks and drinks at the finish line.
"I chose to volunteer because I wanted to come out and help support everyone," said Kathy Gieg, instructor of health and sports sciences.
The race concluded with an overall male and female winner.
Both received trophies and an elite running jacket.
Nick Dunn was the overall winner with a finishing time of 17:20.
"I feel pretty good about winning. I really like doing charity runs. I do a lot of them throughout the year," said Dunn.
The female overall winner was Anna Jones with a finishing time of 23:21.
For more information on how you can help or to learn more about the Ronald McDonald House Charities in St. Louis, click here.