Millions of dollars in vehicles will be on display at two major venues this weekend as the 2016 model year rolls out the best from America and the world.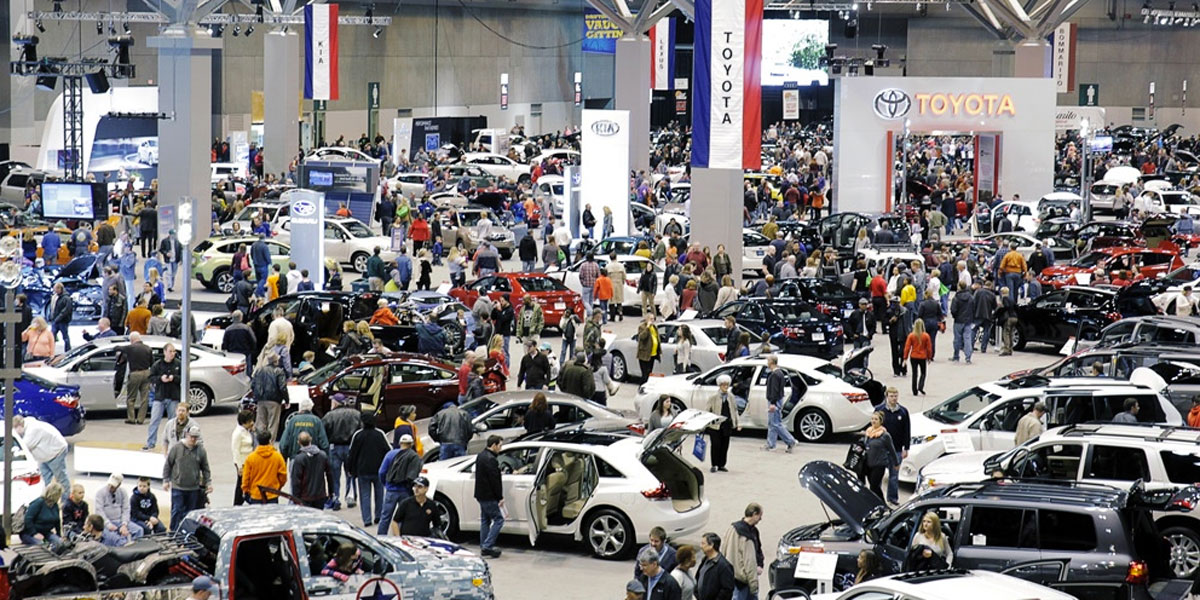 Photo courtesy of the St. Louis Auto Show
__________________________________________________
The St. Louis Auto Show is coming to the America Center and the Edward Jones Dome today through Sunday, Jan. 22-25, featuring more than 500 new cars, trucks and SUVs from 25 manufacturers.
Located in downtown St. Louis, at 701 Convention Plaza, door opens at noon today and Friday, and at 10 a.m. Saturday and Sunday.
Admission is $11 for adults, and $5 for children ages 6-12, with children under the age of 6 free.
Featured will be Vaughn Gittin Jr. drifting his Ford Mustang RTR in a demonstration that will show off his prowess as a world class competitor.
The Million Dollar Mile will be showcasing a gamut of the most luxurious cars available, including the Lamborghini, Bentley and Maserati, just to name a few.
The Horseless Carriage Club of St. Louis will be hosting restored and vintage cars from around the world and across the spectrum.
Contests will include a ride along with Gittin Jr. Attendees will also have an opportunity to have their cars featured if the car is "tricked out," according a press release from the Auto Show.
The event should be exciting and many will be in attendance.