Students and staff come together to support a fellow student with a day full of fun events.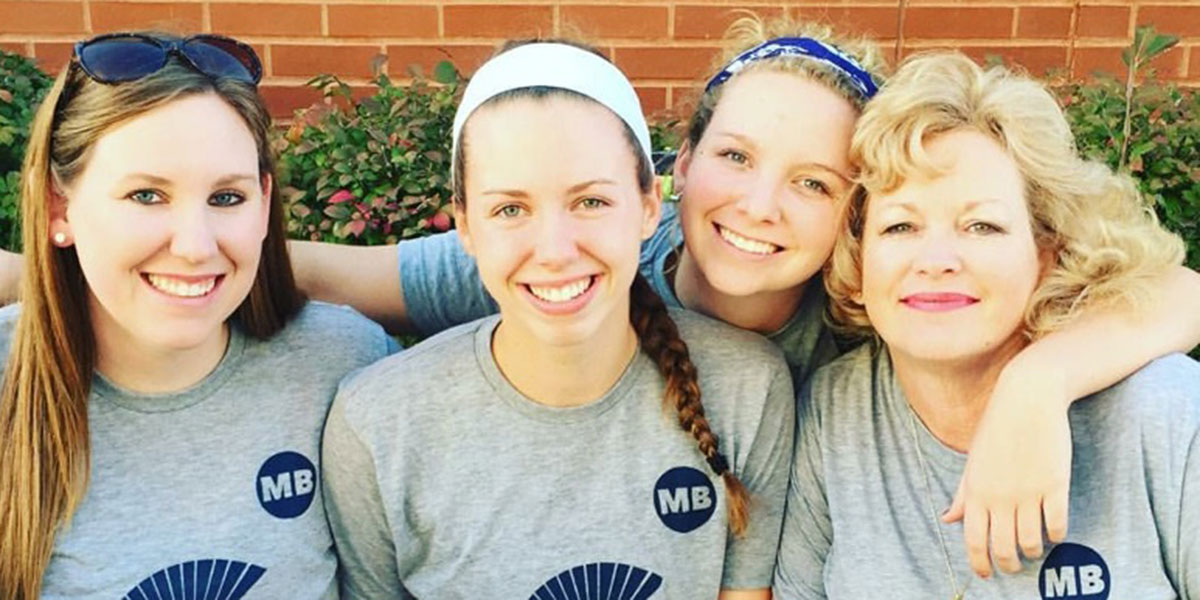 Photo courtesy of Jennifer Brendel
__________________________________________________
The women's volleyball team raised awareness for thyroid cancer on Wednesday, Sept. 30, in front of the SRC.
Junior exercise science major, Jennifer Brendel, lost her father, Mike Brendel, to thyroid cancer earlier this year.
All of the events that took place on Wednesday were dedicated to honor him and his family.
"It was really bittersweet to remember my dad in this way, because my dad was such an amazing person who deserved so much recognition, and unfortunately it was for his cancer and his passing," said Brendel.
The activities began at 10:30 a.m. with a bake sale and dunk tank, followed by a pre-game tailgate from 5:30-7 p.m. which required a $3 donation.
Students had the opportunity to pay $1 for two attempts to dunk an MBU staff member or student.
At 7 p.m. the women's volleyball team took on St. Louis College of Pharmacy and defeated them in three straight sets.
Brendel was named "Star of the Match" with 14 kills.
The team raised over $2,600 during the events in his memory and continue to accept donations.
"It was truly a great day and my family and I are so grateful to all of those who contributed," said Brendel, "especially those who have been supporting us throughout the last year."