Conference play has begun and the Missouri Baptist University teams are prepared.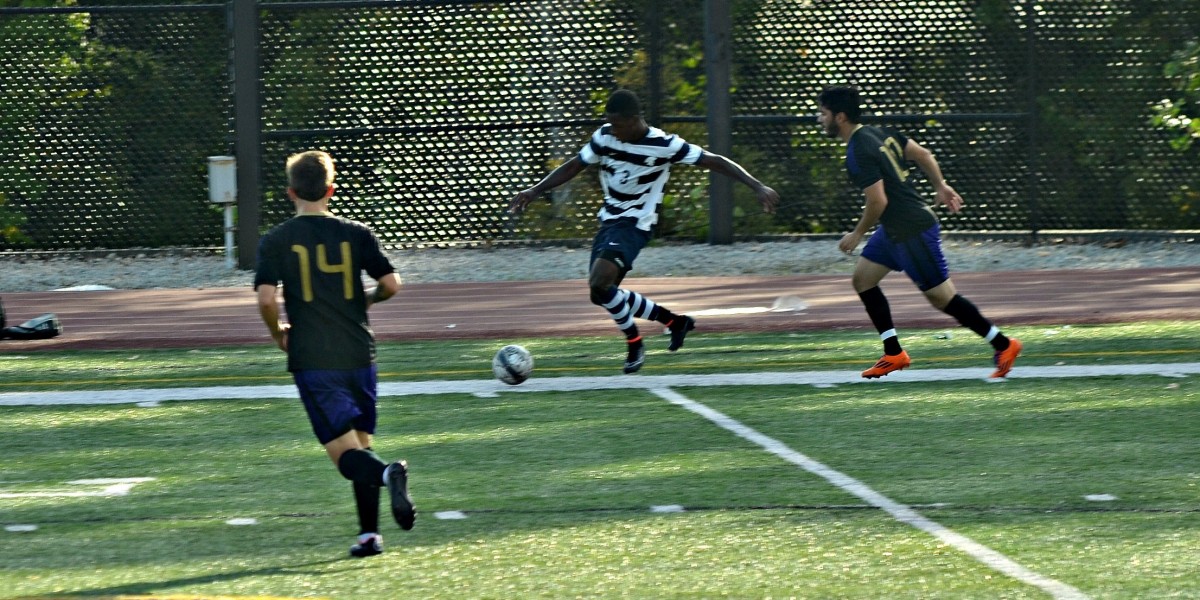 Photo by: Brittany Gammon
 __________________________________________________
♦ All times are in Central Standard Time.
Monday, Sept. 22
♦ The men's golf team is teeing off in Murray, Ky., this week for the Murray State Invitational. Other teams in the invitational include Murray State, Eastern Kentucky, University of Tennessee-Martin, Tennessee State, Alabama State and a handful of smaller schools. (via http://www.goracers.com/)
Tuesday, Sept. 23
♦ Women's volleyball ended their perfect record last week against Division II opponent Quincy University, but have bounced back into conference strong. They beat Freed-Hardeman University in three games, and face off against Lindenwood University-Belleville starting at 7 p.m. Stats for the game can be followed at the Dakstats website.
♦ Fall men's tennis will take the court against Greenville College beginning at 4 p.m. Greenville is a Division III athletic program that participates in the St. Louis Intercollegiate Athletic Conference.
Wednesday, Sept. 24
♦ The men's and women's soccer teams will be heading down to Batesville, Ark., to play conference rival Lyon College. The men are 0-1 in conference while the women are boasting a 2-0 American Midwest Conference record so far. The women start the action at 1 p.m. and the men follow at 3 p.m. Look for the post-game recaps on www.mbuspartans.com.
Thursday, Sept. 25
♦ The women's volleyball team will take the court for their second game of the week just down Highway 64 against St. Louis College of Pharmacy beginning at 7 p.m. STLCOP is currently boasting a 4-1 overall record, and begin conference play on Tuesday, Sept. 23, against Harris-Stowe State University.
Friday, Sept. 26
♦ Fall women's tennis will take on Lewis and Clark Community College beginning at 4 p.m.
Saturday, Sept. 27
♦ Saturday is going to be a day full of Spartan athletics as six different teams will be competing from dawn until dusk.
♦ The day of action will begin with the men's and women's cross country team participating in the Maryville CC Open, starting at 9 a.m. and 10 a.m., respectively.
♦ After the cross country team hits the pavement, three different teams will begin action at 1 p.m.
1) Fall men's tennis will be hitting the court against Quincy University at home.
2) Women's volleyball will have a double header against Lincoln Christian University and Monmouth College at the campus of LCU.
3) Also, women's soccer will be taking on non-conference opponent Central Methodist University at home. This game will be broadcast on the Spartan Digital Network.
♦ Lastly, to round off the day, Spartan football will be kicking off at 1:30 p.m. at Lindenwood University-Belleville. LU-Belleville has currently posted an 0-3 record on the year so both teams are still seeking that elusive first victory. This game will be an audio-only broadcast on the Spartan Digital Network.