See You At The Pole
An MBU tradition continued this year as students gathered around the American flag pole outside the Administration Building for "See You At The Pole." Students gathered to sing and pray at 7 a.m. on Wednesday, Sept. 28.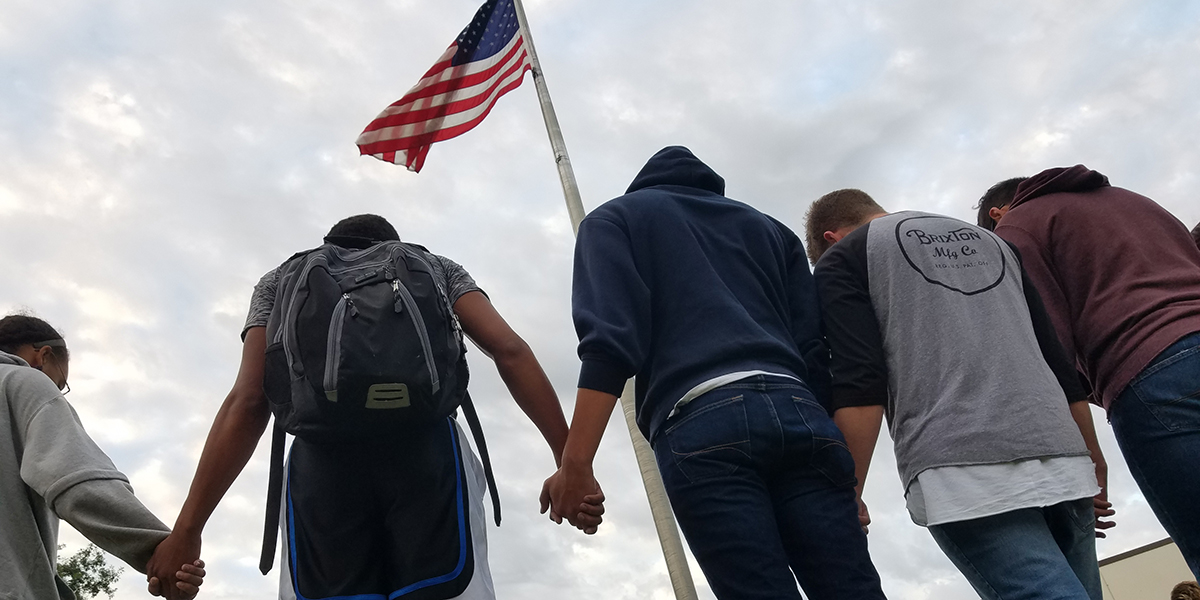 Photos by Michael Maasen
Tags: Emmalie Keating, Ethan Scheffler, Jill Burroughs, MBU Timeline, Michael Maasen, See You At The Pole, SYATP

Michael Maasen
Michael Maasen is a senior at MBU, majoring in worship arts/technology with a broadcast media minor. He has been a member of MBU's ministry groups, spent time writing, editing and recording for MBU Timeline and has helped to maintain multiple websites (including MBU Timeline this year). Michael is a self-determined music connoisseur and enjoys sound engineering for churches or other live sound events.