Residents joined together for ResLife's Fourth Annual Fall Fest with events held throughout campus.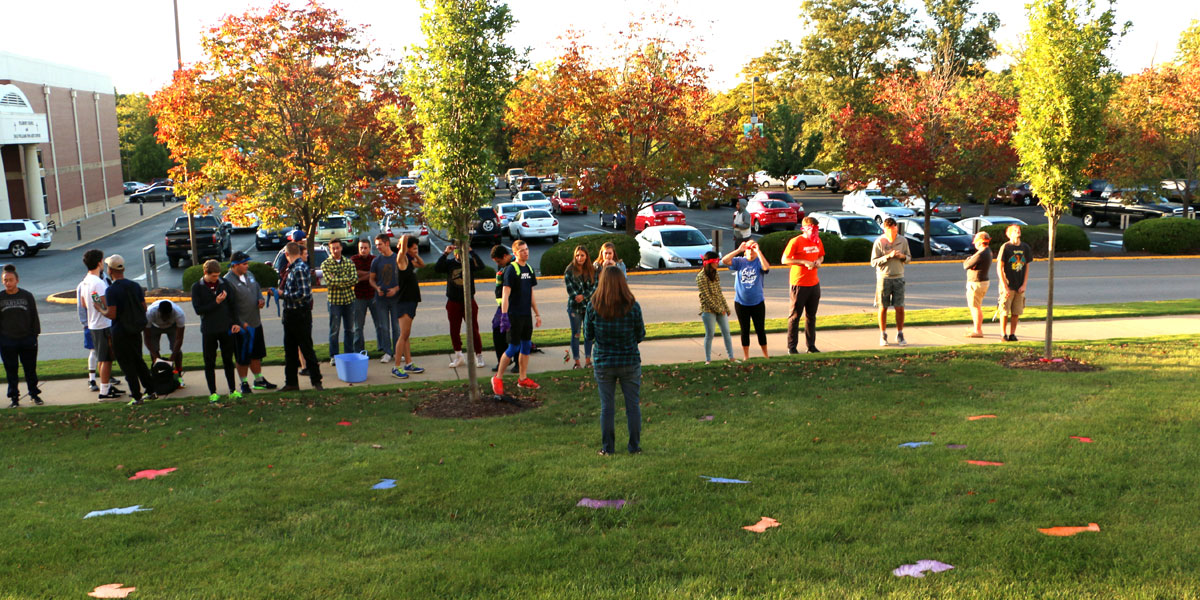 Photo by Joshua Duboise

__________________________________________________
Every year ResLife kicks off the fall season with a variety of events at Fall Fest.
This year's event, on Friday, Oct. 7, started off in the dining hall with a chili cook-off where residents could taste and judge eight different chilis.
Pumpkin carving and painting were among other events offered in the dining hall.
Residents competed in donut eating contests and the pumpkin puzzler relay outside the Administration Building.
Many residents earned prizes when they found gold coins among the haystack.
The evening concluded with a movie outside of Pillsbury Huff where residents could roast marshmallows and enjoy hot chocolate.