Communications Department Cookout
The Missouri Baptist University Communications Department held a cookout for the students with majors and minors in communications on Sept. 15.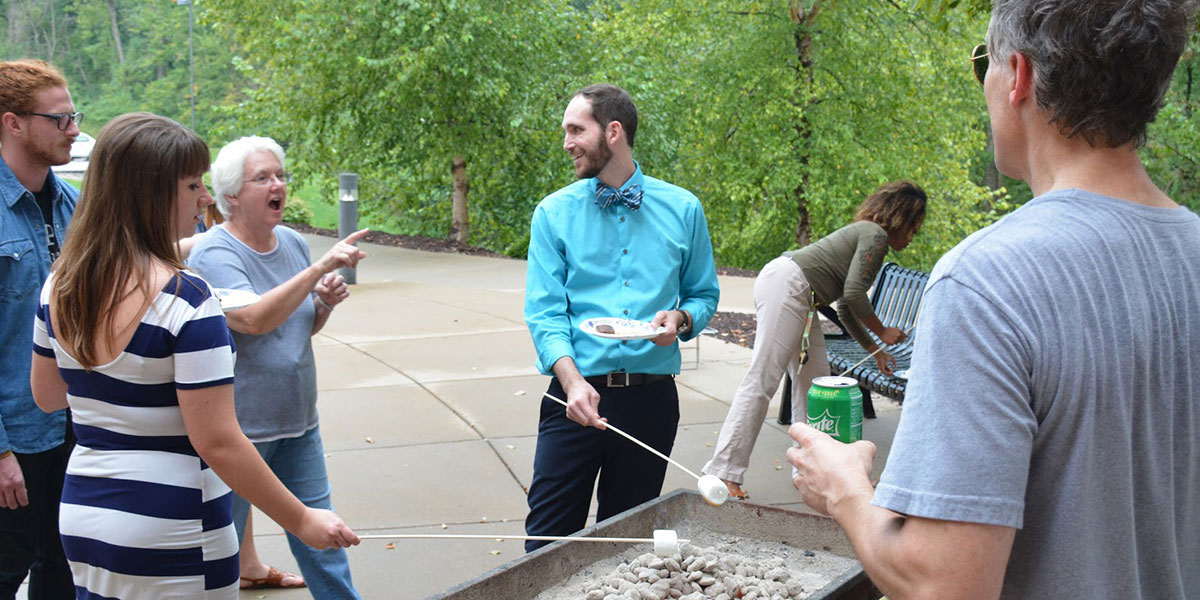 Photos by Demitri Earl
Communications Department members listen to Paula Bennett, associate professor of broadcast media, during a fall cookout.
Tags: Allin Means, Communications Department, Cookout, Demitri Earl, Eric Phillips, Guy Shaw, Jessica Moore, Jordan Cox, Kasey Cox, Matt Williams, MBUTimeline, Paula Bennett, Reasha Lambert, Sebastian Munoz Castellanos, Shelby Wannemuehler, Steve O'Neal

Demitri Earl
Demitri Earl is a staff journalist for MBU Timeline. He is a senior seeking a degree in Communication Studies.