Resident Life Hosts Third Annual Fall Fest
For the third year in a row, Fall Fest warmed students up to the cool weather ahead. Despite the dreary day, there were many exciting activities like the chili cook-off, pumpkin carving, a pie-eating contest and an outdoor movie.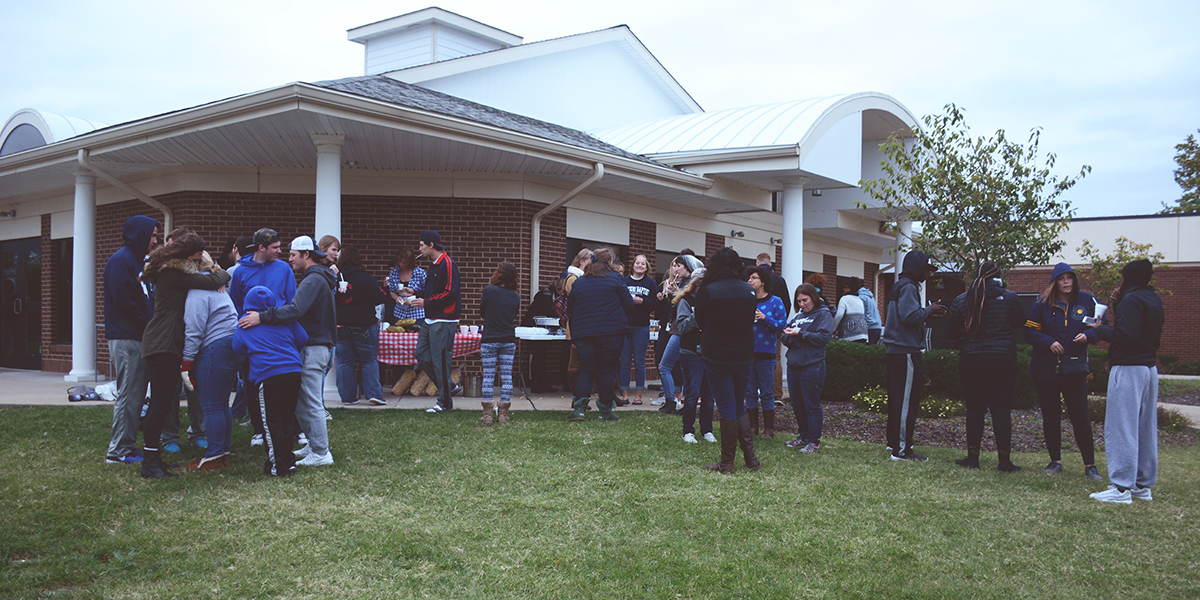 Tags: Chelsie Bartley, fall, MBU Timeline, resident life

Chelsie Bartley
Chelsie Bartley is the Creative Editor and a staff journalist for MBU Timeline. She majors in journalism. Chelsie is a student worker for the Office of Alumni Relations and is a Community Leader on campus. After graduation, she hopes to pursue a career in a non-profit doing events, marketing and design work. Apart from writing, she enjoys eating new foods, exploring St. Louis and being outdoors.