The Spartans played for something on Wednesday that was bigger than just winning a conference game. As the women took down St. Louis College of Pharmacy easily in three sets, they also brought awareness to thyroid cancer and raised over $2,000 in memory of Mike Brendel.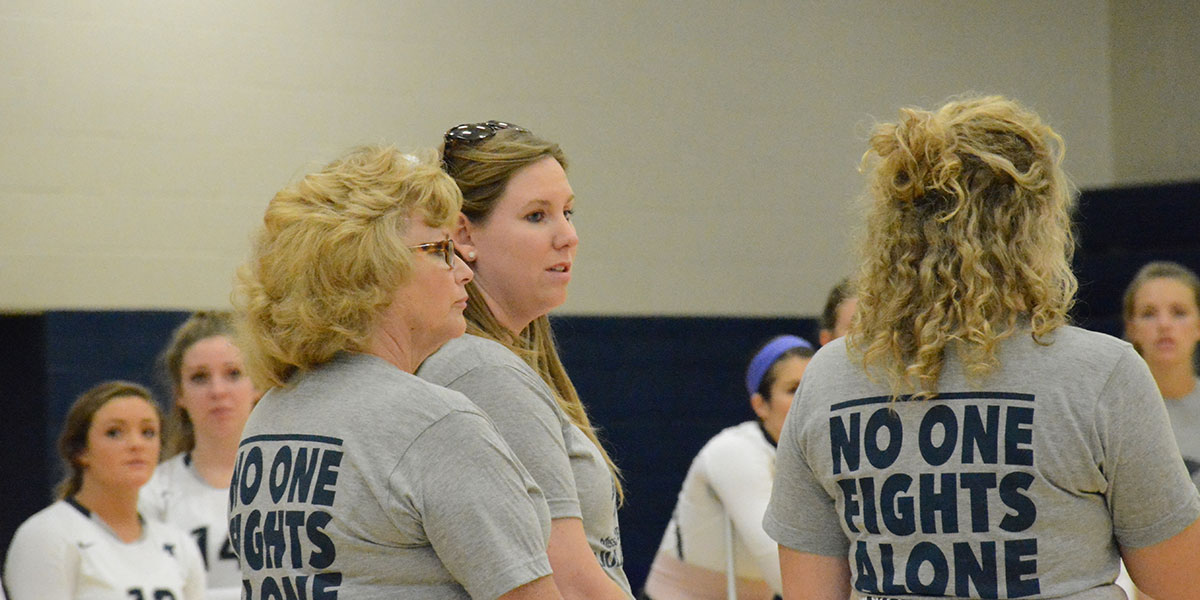 Photos by Ryan Rerich
NO ONE FIGHTS ALONE – The Fight Against Thyroid Cancer. The dunk booth, along with the volleyball game, supported the the fight on Wednesday, Sept. 30.