MBU Football vs. Taylor University
The Spartans dropped to 0-5 on the season, but they look forward to the remainder of the schedule, and improving in just the second year of football at Missouri Baptist University.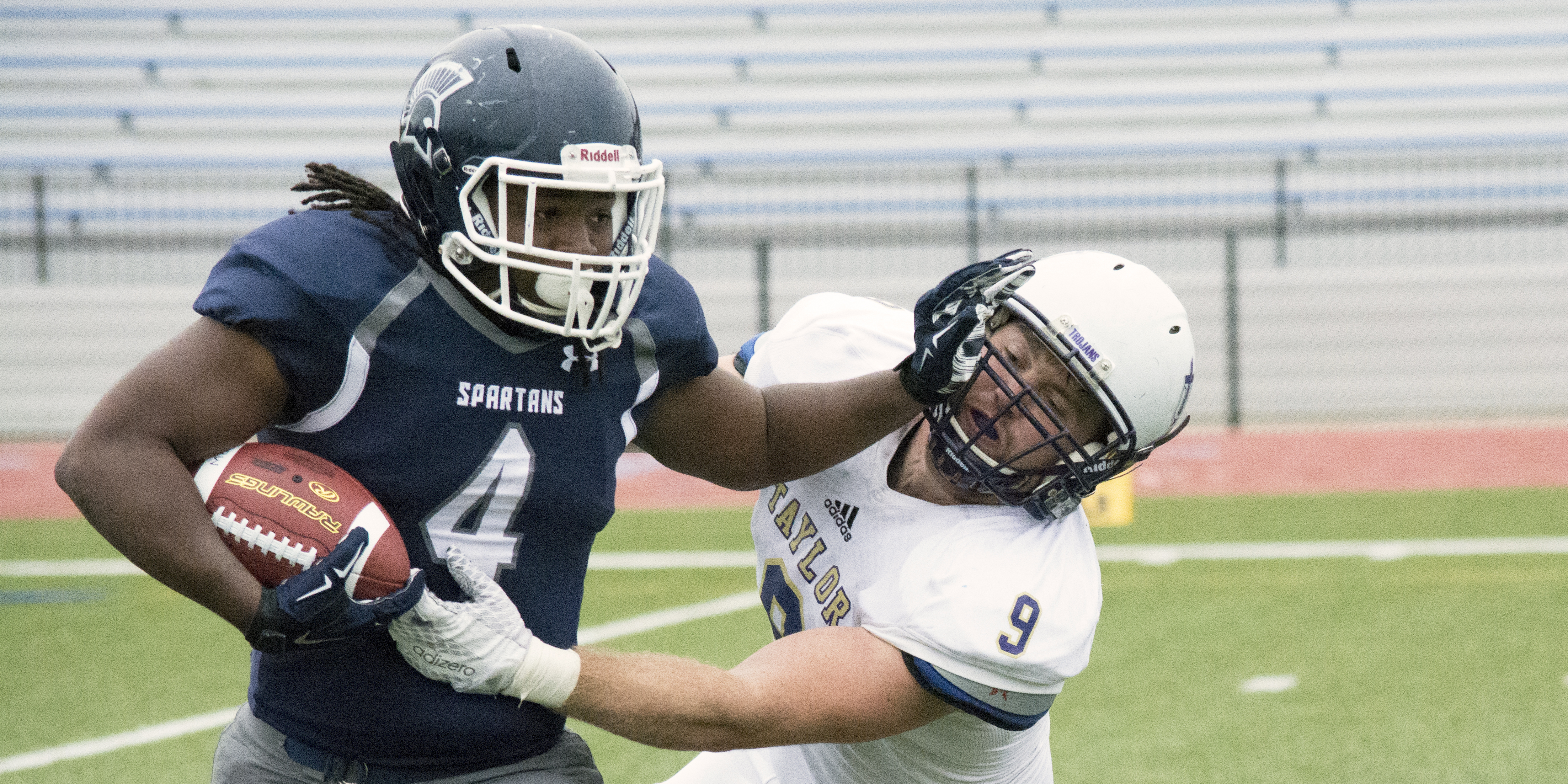 Photos by Ryan Rerich
Antoryio Barton, sophomore from Chicago, stiff-arms the Taylor defender.
Tags: MBU, MBU Football, MBU Timeline, Ryan Rerich

Ryan Rerich
Ryan Rerich, Editor of MBU Timeline, is a senior pursuing a double degree in journalism and communication studies with minors in sport management and public relations. Rerich, from Weimar, Texas, is a member of the golf team and was on the national qualifying team in 2013. Rerich engages himself in the photography aspect of sports, as well as writing and editing stories for the student website in a multitude of topics. In the past, Rerich was an intern at the Press Club of Metropolitan St. Louis, as well as an intern at the Schulenburg Sticker, a weekly newspaper in South Central Texas. He is currently working in the MBU Writing Lab tutoring students during the school year. When he is not involved in those various activities, he can be found playing intramurals on Wednesdays or possibly playing catch outside of the apartments.