PART 5: THE DAY THE WORLD CHANGED: On the 20th Anniversary of September 11, 2001, MBU Faculty and Staff Remember and Reflect
In the fifth of our 8-part series, Terry Coker, adjunct instructor of humanities, and Heather Goodin, coordinator of doctoral student services, reflect on Sept. 11, 2001, remembering the 20-year anniversary of the infamous day.

The North Tower and South Tower of the World Trade Center in New York City collapsed during the terrorist attacks on Sept. 11, 2001. This photo was captured by MBU's Heather Goodin just two days before America was changed forever. Notice the date stamp in the bottom right corner as this photo was shot with film.     Photo by Heather Goodin
— Part 5 of an 8-Part Series —
This story was posted at 9:07 a.m. Central time, 10:07 a.m. Eastern time.
September 11, 2001 (all times Eastern Daylight Time)
8:46 a.m. – An airliner strikes the North Tower of the World Trade Center
9:03 a.m. – An airliner strikes the South Tower of the World Trade Center
9:37 a.m. – An airliner strikes the Pentagon in Washington, D.C.
9:59 a.m. – The South Tower collapses
10:07 a.m. – Flight 93 crashes in Shanksville, Pennsylvania
10:28 a.m. – The North Tower collapses
September 11, 2001, has a special place in the heart of every American. Many students at MBU were very young or not even born yet at the time of this infamous day. We can only learn about what happened during the terrorist attacks by hearing the stories of those who remember this time filled with fear, pain or even hope. MBU Timeline photojournalists asked our staff and faculty what they remember about Sept. 11, 2001, on its 20-year anniversary.
__________________________________________________
Terry Coker
"In 2001, we were still in the West Park Center office. The building we are in now was still under construction at that time. I was at the church office and the information came to us. I think I got a phone call from home. Eventually I went home for lunch I believe and that's where we saw it on TV."
"I remember one thing in particular coming home, and it was because everybody was rushing to the gas stations. The word had gotten out that we were under attack and that the price of gas was going up, even as we were there that day, and so it was a rush.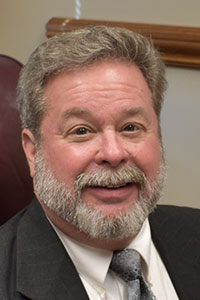 Lots of people at every gas station had formed lines on that particular day. That was one of the most unusual things, that one of the immediate reactions people had was to fill up their cars, because we didn't know if we were gonna have enough gas to get through the week."
"The one thing that I do know is that over the 20 years I have been meeting the veterans and hearing their stories that they had to live out for us. That has been one of the eye-opening things. We had one of our former church members who committed suicide after he came home. He was in the Army, a highly ranked individual in the Army, couldn't cope and eventually took his life. It was one of the most solemn moments."
"The nature of our world changed, I mean everything from that point forward. In transportation, and this is something that affected us with mission trips because we had to go through more protocols, when you went into the airport you had to go through the TSA lines and this was something that was brand new to all of us."
"What you had previously been allowed to do was to come and to go freely in the airport. You could have walked me down to the gate, but now you are no longer able to do that, that is now completely removed."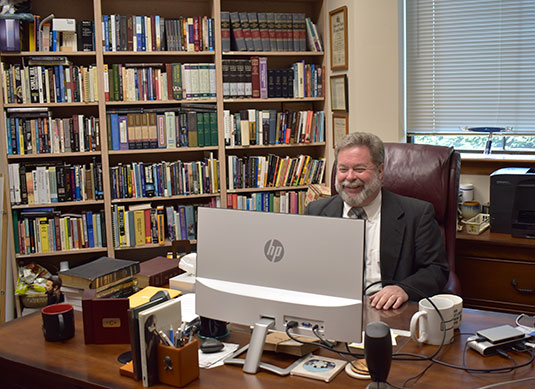 "So some things changed for our benefit, yes, but it was a way of life that changed. Here we have a culture now that is so used to providing IDs, but in the past we didn't have to do that. You kinda showed your driver's license at the airport and then you were in, that was it."
"Going overseas became more of an educational aspect too, you had to learn how to be aware of your surroundings. You had to keep your eyes open because you didn't know what could be around the corner. So it took a long time for people to actually relax. For me it was all about travel and just getting used to all of that."
__________________________________________________
Heather Goodin
"I was in training for a new job that I had over in New Jersey, and so I went out the weekend before because I have family over on Long Island. We did the Long Island thing and we went to Ellis Island and saw the Statue of Liberty. I was in training at this spot which was like 15 miles away from the George Washington Bridge when the world stopped."
"So we were in training, and what was so funny is that here I was closer to the action than anybody else in my family, yet I found out later than everybody else what had happened."
"It was like 10 a.m. or 10:30 a.m. that they came into our break time and they went, 'Um this is what happened.' Honestly from that moment on I had a stomach ache that didn't go away until I came back."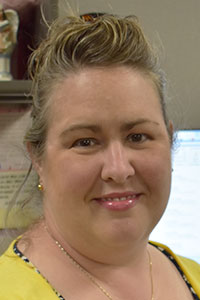 "I had a cell phone but it was for emergencies only and I didn't really use it. It became, 'How am I going to get home?' 'What's gonna happen?' until we learned what actually happened."
"We ended up staying an entire week because the airports were closed. We couldn't have gone anywhere if we wanted to. We ended up renting a car and driving home."
"There was a train route right behind this building that we were in and the train stopped, because there had been noise of the trains going and then they stopped. We were outside that day and there were fighter planes going around. From my hotel room you could look out and see the smoke."
"We couldn't get any news from our local news because the towers had all of the antennas for all of the local channels. So the only news we got was CNN and, truthfully, I couldn't really watch. It was too close, right there. I had to watch other shows, not the news, because it was just too much. It was kinda difficult to comprehend."
 "Like I said, this was pre-digital cameras so once I took the pictures I had taken and got them developed, I put it up next to the television and I could see. That's there, that's there … that's gone. Then it really kinda hit me, once I was home."
"There was one lady who worked in the building we were at whose husband had worked in one of the towers. He had told her he had quit smoking, however he had not quit smoking. He was actually outside on a smoke break, which saved his life. Go figure."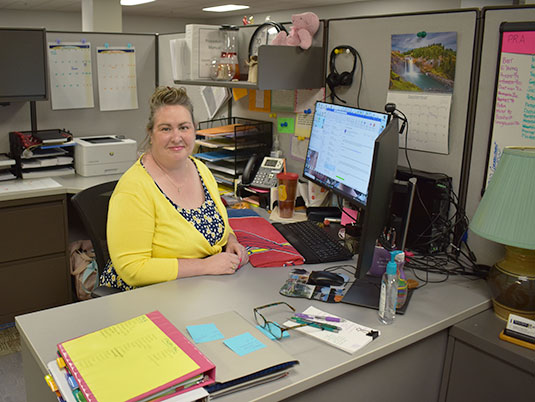 "Later, I was working for a tutoring center and I had just been promoted to assistant director. I was in this training and there were people that were from that area that then were like, 'How many of our kids are not gonna have their parents come home'."
"So much loss of innocence that we had up to that point. I remember the days when you'd go to the airport and be able to welcome your dad home from a business trip, or say goodbye to somebody. Now you can't really do that. You're just constantly wondering and trying to figure out why others might not be like us. Trust has gone down."
"My dad had his private pilot's license when I was growing up. He didn't fly commercially but we would always go to the airport whenever he was leaving or coming from business trips. Things are a lot different in that aspect and it's kind of sad. I used to be able to go and just watch the planes and we're not able to do that either. Besides that I mean it just seems like the world has a little bit more hate in it, which is difficult. Maybe it always has, but in my perspective the world has changed."
"I was there and personally it is hard to believe that it's been 20 years, because I can remember the details like it was yesterday. I can still feel that stomach ache of, 'I want to be home,' 'Are we entering World War 3?' 'Is this what's happening?' and 'Am I safe here, yeah?'"
Tags: 2001, 20th anniversary of 9/11, Autumn Heaton, Heather Goodin, MBU Timeline, News, Sept. 11, Terry Coker, World Trade Center

Autumn Heaton
Autumn Heaton is executive producer for the MBU Timeline Broadcast and staff journalist for MBU Timeline. Heaton is double majoring in communications and journalism with a minor in dance. She intends to work toward a master's degree. She currently is a full-time employee for the Records Office at MBU and interns for the MBU Athletic Communications program. Born and raised in St. Louis, Heaton loves to explore and meet new people. She is on the Spartan Line dance team and works as the Spirit Liaison. She intends to pursue a career in education and coaching in the future. Her photography can also be seen on her Instagram @autumn_rose_photos_ .