PART 6: THE DAY THE WORLD CHANGED: On the 20th Anniversary of September 11, 2001, MBU Faculty and Staff Remember and Reflect
In the sixth of our 8-part series, Dr. Jason Jordan, assistant professor of counseling education, and David Pierce, assistant professor of health and sport sciences, reflect on Sept. 11, 2001, remembering the 20-year anniversary of the infamous day.
The North Tower and South Tower of the World Trade Center in New York City collapsed during the terrorist attacks on Sept. 11, 2001. This photo was captured by MBU's Heather Goodin just two days before America was changed forever. Notice the date stamp in the bottom right corner as this photo was shot with film.     Photo by Heather Goodin
— Part 6 of an 8-Part Series —
This story was posted at 9:28 a.m. Central time, 10:28 a.m. Eastern time.
September 11, 2001 (all times Eastern Daylight Time)
8:46 a.m. – An airliner strikes the North Tower of the World Trade Center
9:03 a.m. – An airliner strikes the South Tower of the World Trade Center
9:37 a.m. – An airliner strikes the Pentagon in Washington, D.C.
9:59 a.m. – The South Tower collapses
10:07 a.m. – Flight 93 crashes in Shanksville, Pennsylvania
10:28 a.m. – The North Tower collapses
September 11, 2001, has a special place in the heart of every American. Many students at MBU were very young or not even born yet at the time of this infamous day. We can only learn about what happened during the terrorist attacks by hearing the stories of those who remember this time filled with fear, pain or even hope. MBU Timeline photojournalists asked our staff and faculty what they remember about Sept. 11, 2001, on its 20-year anniversary.
__________________________________________________
Dr. Jason Jordan
"When I first found out, I was at home with my wife, and my father-in-law called and said they thought it was a terror attack. We jumped in the car and drove over to his house because he had a big screen TV.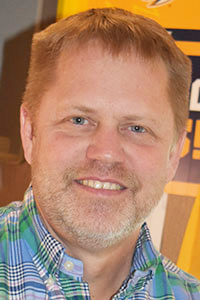 We were sitting there and watched the second plane hit. At first they thought it was an accident but when we saw the second one hit we knew it definitely was no accident. It was kind of hard to believe it actually happened or not."
"You wanted to feel like it was fiction but once you process it and realize all those people are gone. My second thought was, "We are going to war." I was in the military at the time. I wasn't active but I was ready-reserve, so I thought I was getting a call. Just overwhelming."
"Just overall security. Post 9/11 every American always has it in the back of their mind now. You're on a plane and you don't have a parachute."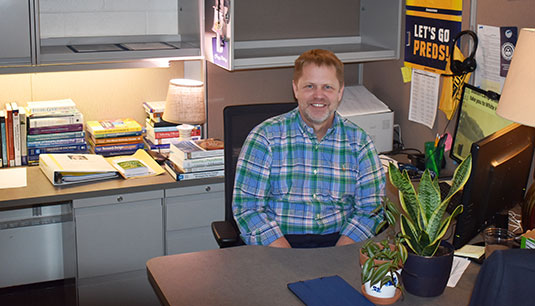 __________________________________________________
David Pierce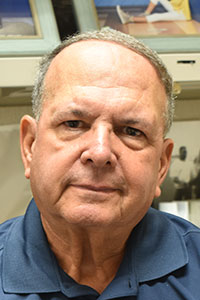 "I was A.D. (athletic director) at Maryville University at the time. I was in my office doing my work and we had a television in the lobby. Someone popped their head in my office and said, 'You have to come see this.' And you could see them bombing the buildings and I said, 'You have gotta be kidding me?' Nobody knew what was going on. I got a call from a friend of mine that was a flight attendant and she said, 'Hey, I don't know if you saw it but they are bombing in New York City and all flights are grounded.' No planes in the sky at all for a couple days, it was different no doubt."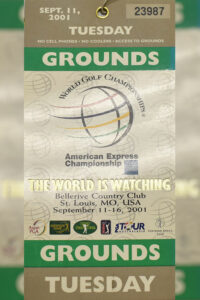 "The rumor was that the Arch was also a target. So there was a sense of panic around St. Louis that day. Nobody knew what in the world to do. They actually had the PGA tournament at Bellerive (Country Club) and all the big names were here, Tiger Woods, etc. (A photo of Pierce's ticket to the event, which he was never able to use, is inset in this story.) They all were in St. Louis and they had to rent cars to take off and drive back to their homes since all flights were down. I bet you nobody knows about that one. Everyone forgets the biggest golf tournament in the nation was in  St. Louis and ended up getting canceled."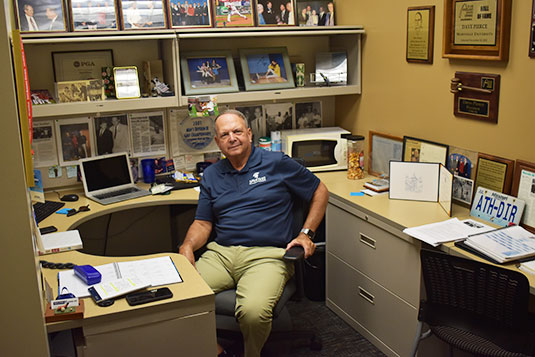 "On times before 9/11, at Maryville, I'd take a team to Hawai'i and we would fly direct from Lambert. You used to be able to go into the cockpit during the flight. Not a chance you could do that today. Used to be basically no security in airports. You could just walk right in. I wonder why they haven't done that stuff before? Crazy now to think you used to be able to just buy the ticket and get on the plane."
Tags: 2001, 20th anniversary of 9/11, Carter Mize, David Pierce, Dr. Jason Jordan, Heather Goodin, MBU Timeline, News, Sept. 11, World Trade Center

Carter Mize
Carter Mize is a staff journalist for MBU Timeline. Born and raised in O'Fallon, Missouri, Mize is a communications studies major at Missouri Baptist University, as well as a first baseman for the MBU Spartan baseball team.