Oh Say Can You Sync
MBU's Circle K International hosts the very first lip sync competition.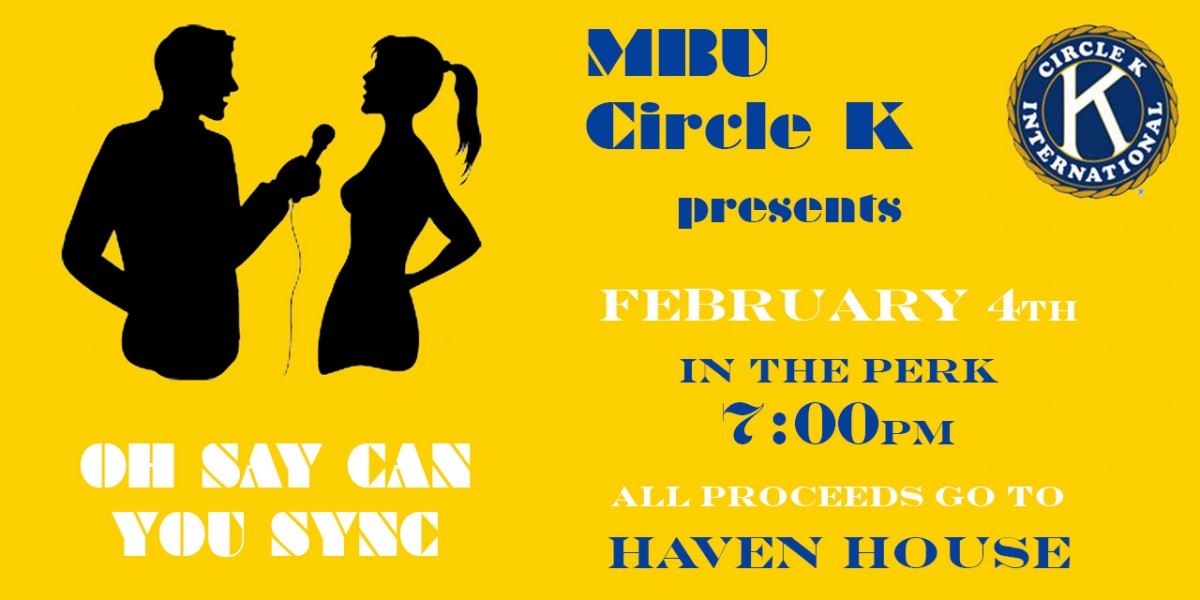 Graphic by: MBU Timeline
__________________________________________________
The first ever lip sync will be held in the Perk at 7 p.m. tonight, Feb. 4.
The event is American themed and students are encouraged to wear their best red, white and blue to the event.
Registration is $5 per performing student group and all proceeds go to Haven House, a home for families who are coming to the St. Louis area for their children to receive medical treatment.
Door prizes are available for spectators, as well the best-dressed competition and best performances.
Judging will be done by Jason Burianek, head football coach, Dr. Allin Means, associate professor of communications, and Taira Schertz, resident director.
If you would like to sign up to perform tonight, come to the Perk before the event.
Tags: Circle K International, Lip Sync, MBU, OhSayCanYouSync, Rebekah Rutledge

Rebekah Rutledge
Rebekah Rutledge, Social Media Editor of MBU Timeline, is a senior seeking a major in journalism, as well as a minor in public relations. In the past two years, Rebekah has founded and lead MBU's Circle K International, a global service organization. Rebekah loves all things social media, as well as photography, writing and editing. After graduation, she plans to pursue a career in public relations and account management.