Someday, hopefully soon, when Missouri Baptist University students, faculty and staff members are back on campus there will be a new club to greet them, and it all hovers around … bees.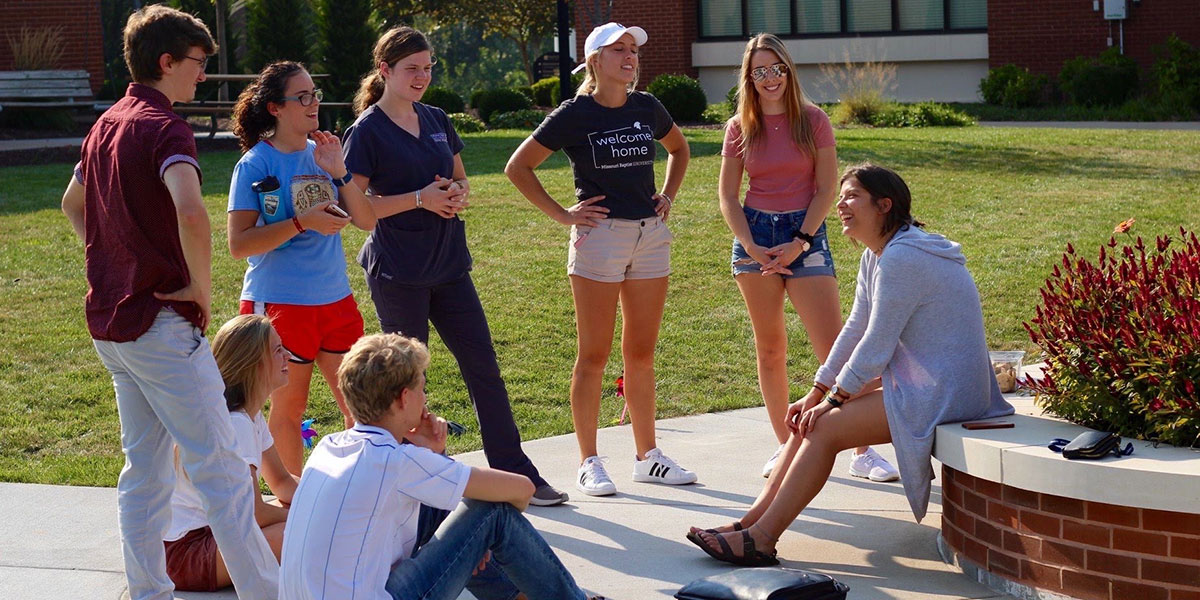 Photo courtesy of Tyler Gruen
Members of the Missouri Baptist Bee Hive Club gather around guest speaker Faith Francisco as she speaks near the bees in the Quad. The club meets every Thursday afternoon at 4:30 p.m.
__________________________________________________
Missouri Baptist University is home to many clubs on campus, which provide students a place to grow and learn a variety of interests and topics.
Clubs such as International Justice Mission, Association of Black Collegians and Spartans for Life are just a few of the fun and inspiring clubs that encourage community and development at MBU.
But there is a new club on MBU's campus that is just as unique as it is interesting, and it focuses on … bees. That's right, bees, as they are dying at an alarming rate around the world, according to scientists who attribute the disturbing trend to climate change.
Ten-minute fact lectures, special guest speakers and bee-petting make up MBU Hive, which meets every Thursday afternoon at 4:30 p.m.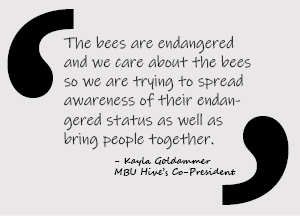 Kayla Goldammer, MBU Hive's co-president and junior at MBU, is passionate about the bees and their plight. 
"The bees are endangered and we care about the bees so we are trying to spread awareness of their endangered status as well as bring people together," Goldammer said. 
The meetings are structured so students enjoy the lectures, speakers and bees, but also are not pressured to sacrifice a significant amount of time. 
"We like to keep them short and sweet to foster community so that people are more likely to come, to stop in for the meeting and then they can go to class or wherever," Goldammer said.  
Krista Huse, administrative assistant to the vice president of student development and MBU Hive's sponsor, explains that the meetings are more than just learning about the bees for a short time. 
"There are meetings once a week. This past Thursday when I came I was really impressed because I saw all these students come together and there was just a sense of community," Huse said. "They can get together and not only learn about bees but develop new friendships and just hang out together."
Huse remembers the first time she was acquainted with MBU Hive at the beginning of the fall semester. 
"When I first met up with MBU Hive in the Quad and they were petting the bees, I thought it was the coolest thing," Huse said.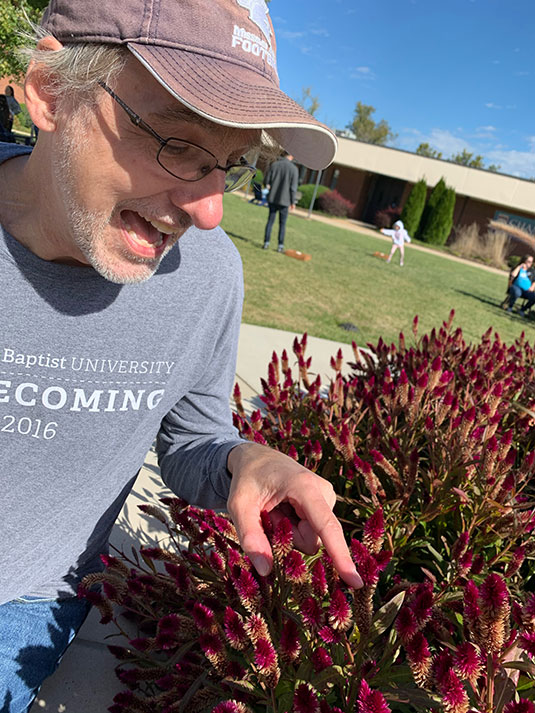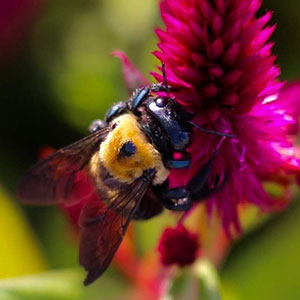 Brad Clark, student government president, senior at MBU and one of MBU Hive's members, didn't know what to think of the new club until he tried it out. 
"I'll be honest, at first when I heard about the club I thought it was just a little bit of a joke but it quickly gained a lot of members which made me serious about it. I like seeing clubs that create community and petting bees in the Quad happened to be a very good source of community apparently," Clark said. 
As president of SGA, Clark seeks the development of all clubs on campus and MBU Hive is no exception. 
"It's very exciting to see that from my perspective and my job," Clark said. "As student government president you're always happy to see clubs gain members that quick. So naturally I'm excited about it and as a student I'm excited about it because I do know about the bee problem. I do know what happens when the bees all die so I'm excited to see them taking action and conserving the bees."
MBU Hive has many fun and engaging aspects, but Clark has some favorites. 
"I really enjoy the meetings. They're really laid back but also are structured in a fashion to where people know when they're not supposed to speak or supposed to speak," Clark said. "The guest speakers are treated very well. I like that they have the meetings indoors when it's very cold."
Clark has participated in all aspects of the meeting as a guest speaker, learner and also bee-petter. 
"I really gave it my best shot to pet a bee. I would say that I did because I felt a little bit of it, although that might have been its wings flying away," Clark said. "I'm a bit of pansy when it comes to things that can look like they can potentially sting me."
The endangerment of the bees is a very real threat and Clark is not unaware of this fact. 
"I am very aware of the possible extinction of the bees. Naturally whenever you hear about MBU Hive and about the conservation of bees, you want to research, like I did, what's going on with bees," Clark said. 
President Dr. Keith Ross and First Lady Ginger Ross are also aware of this threat.  
"I have read different articles and things about the decline of the honey bee population and what ramifications that can have on the landscape and the economy and how just a small number of bees have a large effect on lots of different things, but I'm certainly not an expert on any of it," President Ross said. 
To combat this threat, Ross agrees that awareness is crucial to the survival of the bee population. 
"I think it brings community, but it also brings awareness," Ross said. "I think there are a lot of people out there questioning what is happening to the bees. Is it environmental things that are happening? Is it natural? So I think it's good awareness."
Understanding that taking action is the next step after learning, MBU Hive is reaching new goals in creating a safer place for bees. 
"We have seen them out there on the Quad petting the bees and we think it's so fun and it's valuable and brings awareness," said Ginger Ross. "But it's also a neat thing because we were excited to put that planter out there to fill it with great flowers. It was kind of just by chance that all of a sudden we have all these bees."
As a club, MBU Hive strives to spread awareness, but also encourages community in the process that can last a lifetime. 
"It's different, it's informative," Ross said. "It can inform students about the declining bee population and why it's important to pollinate crops and what it means for the economy and agriculture. I also think it's a good way for students to come together and that they're doing something that's in community and they're learning from one another. You don't have to be an expert, just join the club and you learn. Maybe it will be a good thing for students to become aware. When they graduate they know and in their own homes they take that information and use it."
One of MBU Hive's greatest features is creating awareness and community in many different aspects of the club.
"I love that there are athletes who want to join as well as fine art students, bringing together different, smaller populations on campus because it is kind of a novelty," Ginger Ross said. "You don't have to have a skill-set. It brings a little bit of different all together."