Someday, hopefully soon, when Missouri Baptist University students, faculty and staff members are back on campus there will be a new club to greet them, and it all hovers around … bees.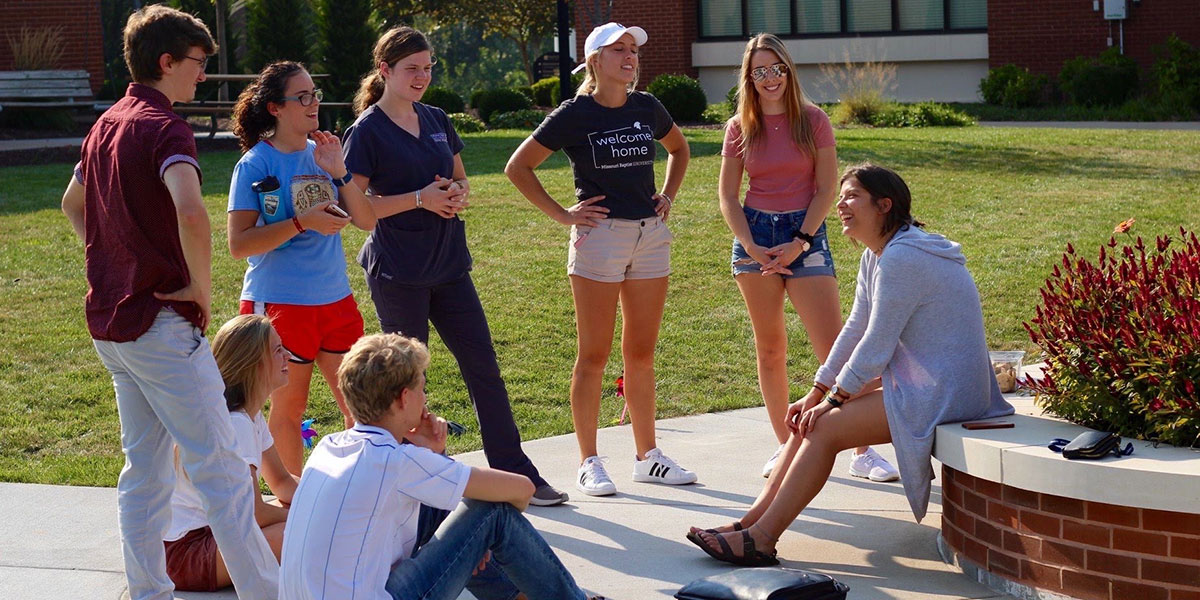 Photo courtesy of Tyler Gruen
Members of the Missouri Baptist Bee Hive Club gather around guest speaker Faith Francisco as she speaks near the bees in the Quad. The club meets every Thursday afternoon at 4:30 p.m.