Each semester, Missouri Baptist University's Student Life team works together to put on MBU's Up All Night. This event consists of fun activities, yummy food and fun competitions.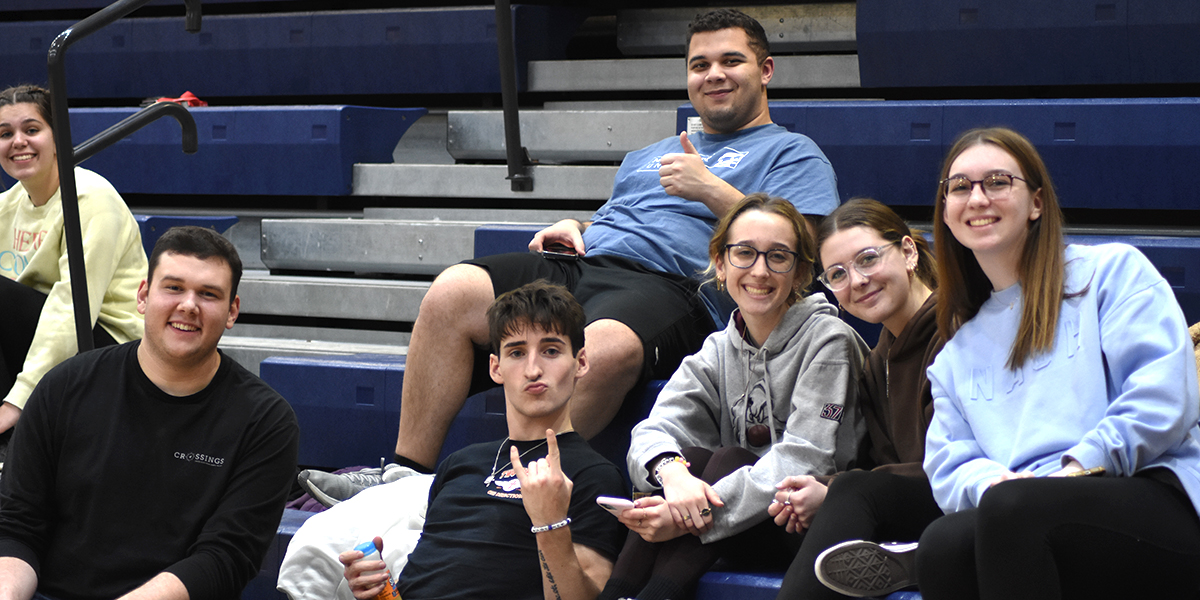 (From left to right) Front row: Tyler Keifer and Caleb Eswine. Back row: Ellie Shockley, Trey McKinney, Bella Kopala, Hannah Boles and Audrey Bosse smile in the SRC gym as they wait for another activity to begin. Photo by Kate Goodberlet
__________________________________________________
This spring 2023 semester, MBU's Student Life team organized and executed the student-favorite event known as Up All Night. 
This event took place on Jan. 20 from 8 p.m. to 2 a.m. and was located in the Carl and Deloris Petty Sports and Recreation Complex.
When students arrived, they were greeted by Taira Schertz, MBU's Assistant Dean of Student Engagement and Director of Residence Life, and were given the lowdown of all the fun activities they could participate in throughout the night.
Students would enjoy a plethora of activities such as Skee-Ball, arcade games, volleyball, Spikeball, Just Dance, (non-monetary) poker, other board games and so much more. 
From all the fantastic activities that were available to students, it was apparent MBU's Student Life team worked tirelessly to ensure Up All Night was a success.
During the evening, MBU's Student Life leaders put on some fun competitions where students were able to win prizes. One notable contest involved paper airplanes.
Students were instructed to fold their own paper airplanes in a specific amount of time. Afterward, all the students who wanted to participate lined up in hopes of winning a prize by flying their airplane as far and precisely as possible in designated areas on the gym floor.
These are just a few of the fun experiences that MBU's Up All Night event has to offer. This event is definitely something both on-campus students and commuter students will have a blast at. This event caters to students of different interests and really presents a sense of community. 
Up All Night is a must-attend when it comes to the most fun and exciting events for students at Missouri Baptist University.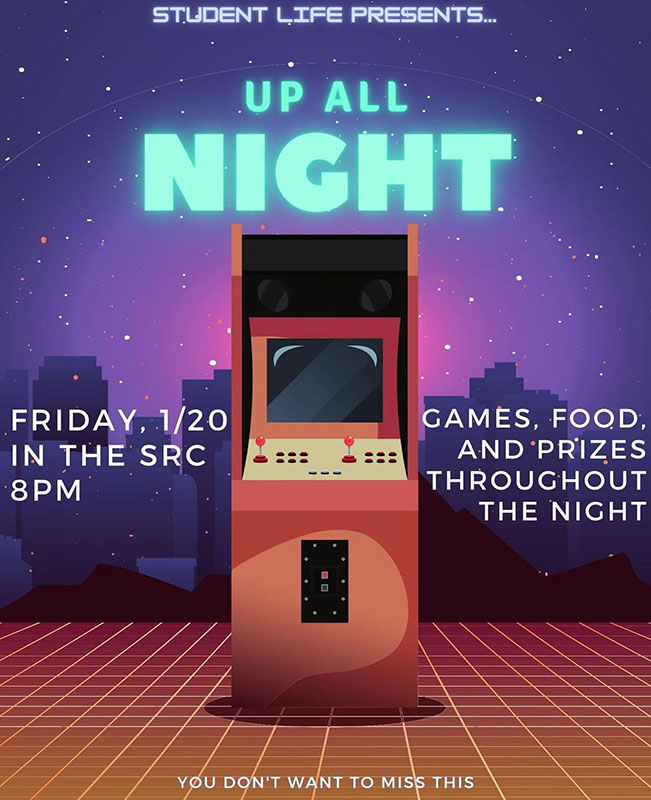 — Experience the Up All Night Fun Below —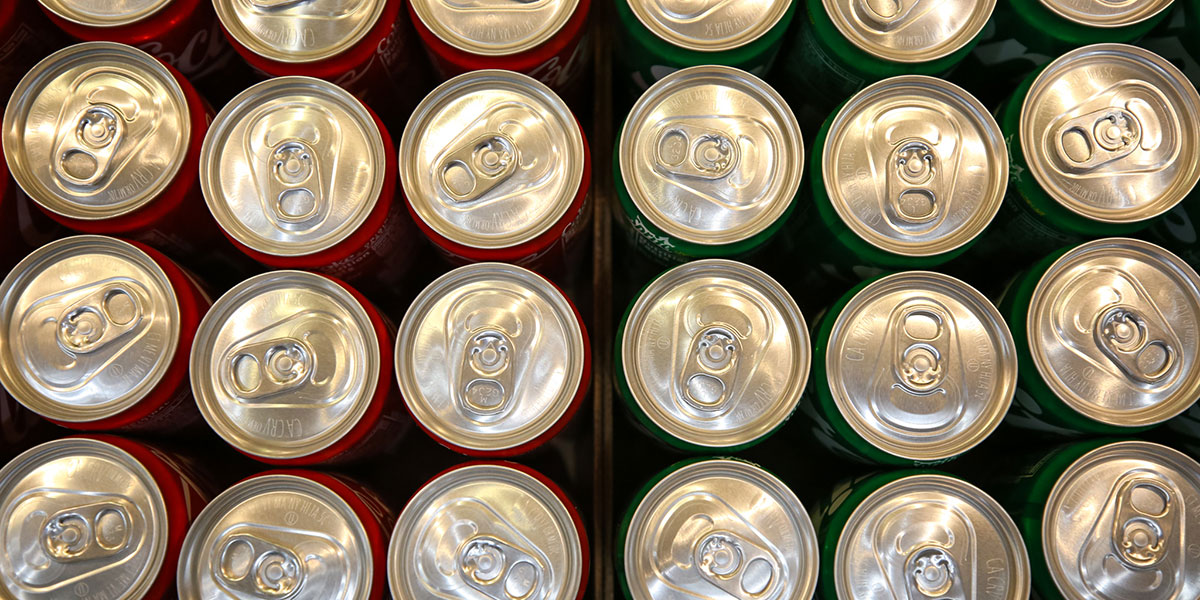 There were many beverages to choose from during the Up All Night event. Some of those such drinks included Coke and Sprite. Photo by Jessica Kunkel