Five people from all around the world are coming to share their stories of life as an immigrant. Students are encouraged to attend and bring their questions for panelists to answer.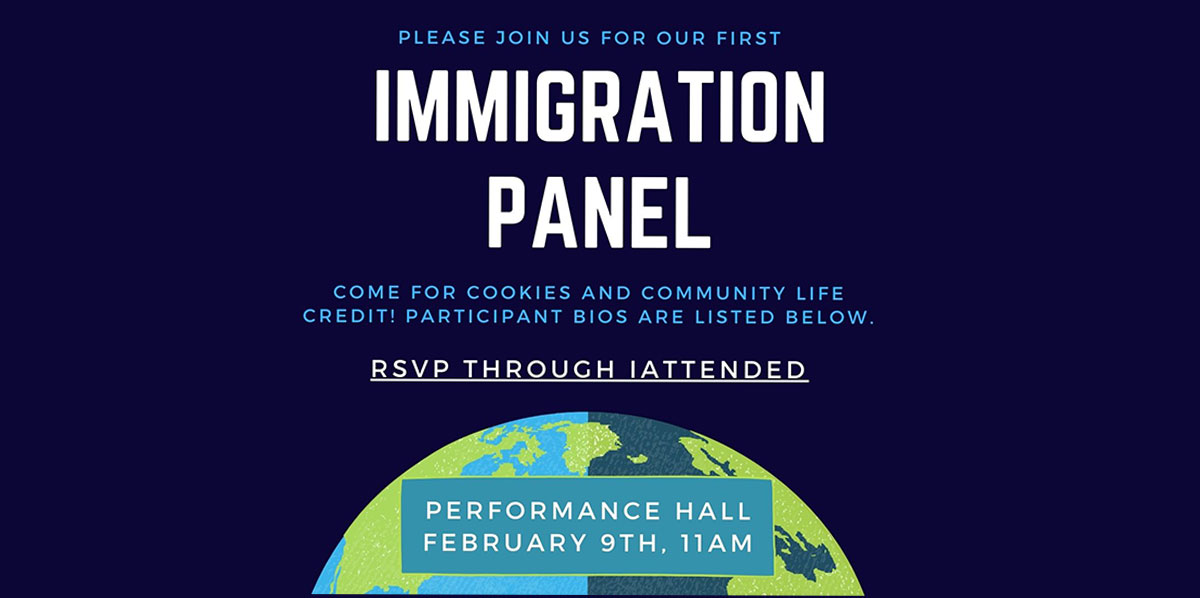 Graphic Courtesy of Luke Little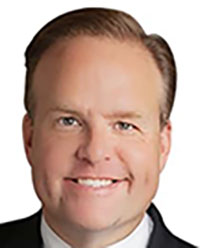 Jim Hacking
Jim Hacking has practiced law in the greater St. Louis area since 1997. For the past 10 years, Hacking's practice has been devoted almost exclusively to immigration law. Hacking handles spouse and employment visas, citizenship, asylum and deportation cases. Hacking also applies his litigation skills to his immigration practice, successfully litigating numerous cases involving naturalization and green card delays.
In 2009, he received the Eugene H. Buder Award from the American Civil Liberties Union of Eastern Missouri as volunteer of the year. That same year he was elected to the inaugural board of Missouri Immigrants & Refugee Advocates, an organization dedicated to fighting for the rights of immigrants and refugees.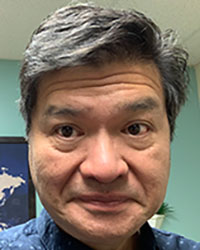 Ed Moncado
Ed Moncada retired in 2020 after working as the state coordinator at the Missouri Baptist Convention, in International Student Ministries.
Moncada is a former North American Mission Board national missionary and collegiate evangelist serving international students.
Moncada is also a former ethnic church planter and Filipino pastor in New Orleans and St. Louis.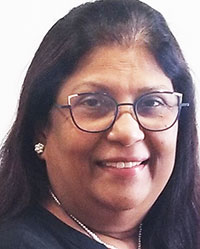 Mary Vedamuthu
Dr. Mary Vedamuthu has been a full-time faculty member at Missouri Baptist University since fall 2004.
She graduated from Texas Tech University with a Ph.D. in Physical Chemistry, and has been teaching several chemistry courses at MBU.
Dr. Vedamuthu was born in South India and went to school there. She has lived in the U.S. since 1988.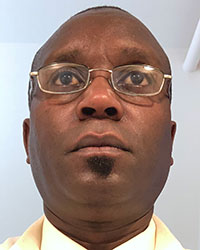 Jean de Dieu
Jean de Dieu, who is from the Democratic Republic of Congo, formerly Zaïre, grew up in the eastern part of the Congo bordering Rwanda, Uganda and Burundi.
He was resettled in St. Louis back in 2001 from the refugee camp in Rwanda.
He has earned master's degrees in human resource management, international relations, non-profit/public/organizational management and a Bachelor of Arts from Webster University.
His work experience includes the corporate world and the not-for-profit world. He is currently a job developer for the International Institute of St. Louis.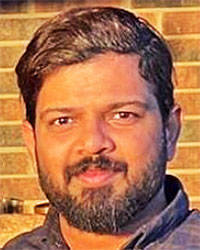 Ephraim Oscar Konki
Ephraim Oscar Konki is an international student pursuing his master's degree in business administration.
Originally from India and moving to Singapore after high school, Konki studied and worked in Singapore until he moved to St. Louis in 2020.
Konki earned an engineering degree from the University of Newcastle, Australia.
His previous work experience has been in the oil and gas and marine and offshore industries, requiring him to travel extensively to several countries.
____________________________________________________________________________________________________________________________________________
Panel Discussion's Goal is to Raise Awareness About Immigration Issues
Missouri Baptist University is hosting its first-ever Immigration Panel at 11 a.m. Tuesday, Feb. 9, in the Performance Hall.
The panel, with a discussion theme of learning about immigration, will include a variety of people experienced with immigration issues, including a lawyer, MBU student, the International Institute of St. Louis and more. Students will also be able to submit their own questions.
The Immigration Panel is a new event the Office of International Experiences is hosting thanks to a Council of Christian Colleges and Universities grant the office earned in fall 2020.
The office decided on this event to have an opportunity to expand its program offerings and start this conversation on MBU's campus about immigration.
The idea was sparked when the office polled student leaders. The majority of students expressed interest in a panel event so students could actively participate and engage in a discussion around immigration.
Panelists include (see bios above): Jim Hacking, award-winning attorney who has won St. Louis' lawyer of the year honors twice; Ephraim Oscar Konki, MBU graduate assistant; Mary Vedamuthu, MBU professor; Jean de Dieu, International Institute of St. Louis job developer, and Ed Moncada, state coordinator at the Missouri Baptist Convention.
Lauren Repp, director of international experiences at MBU, has been working in the office for nearly three years, serving as director of the MBU student development staff since fall 2018.
In her current role, Repp advises students from more than 30 countries around the world. She received her bachelor's degree in Spanish from Missouri State University in 2013. 
"My hope for this event is to spark a conversation surrounding immigration. The word tends to spark controversy and we want to break it down and provide some education surrounding the processes and procedures," said Repp, who is currently pursuing a master's degree in international business. "The panel participants will share their personal experiences, whether it's their own immigration experience or their experience assisting others, and students will have the opportunity to submit their own questions." 
Stephanie Graves, a graduate assistant for Repp, has been working behind the scenes to prepare for the panel discussion.
"I want students, first of all, to go in open minded, ready to learn. Then I want them to above all understand that behind every policy, there is a person," said Graves, who earned her undergraduate degree from College of the Ozarks in December 2019. "I think it is important for us to always remember that while immigration is a word we hear in the news followed by argued opinions, it is also people seeking the best life for themselves and their families." 
After earning the bachelor of arts in family studies/social services: social work and history, Graves began working toward her master's degree in social work in August 2020.
She added: "It isn't until it is made more personal that the impact of immigration is able to take hold and create understanding and empathy."