After a recent terrorist attack that took place in France, MBU Timeline writers weigh in on their opinions regarding religion, culture and the freedoms we may take for granted.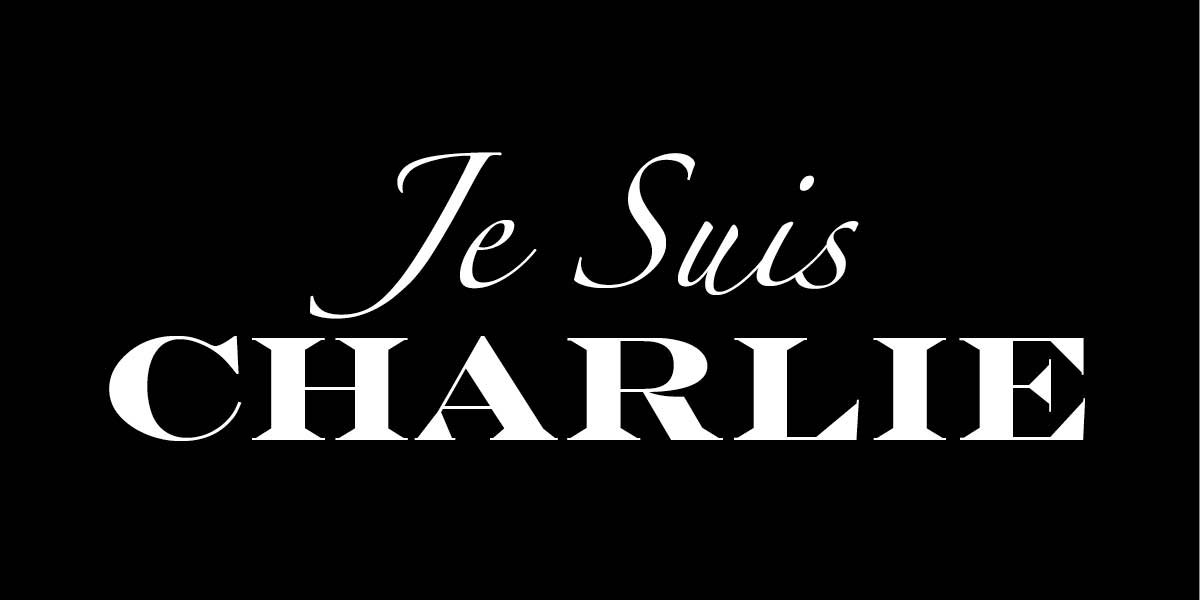 Graphic by: Chelsie Bartley
_____________________________________________
By JAMES KING II
The safety of journalists overseas compared to the United States of America is an increasingly serious issue that needs to be addressed on an international scale. A lot of journalists are being hurt or killed every day because they are just doing their job.
According to Reporters Without Borders, "Journalists are vulnerable and are still being targeted in connection with their reporting."
International Day to End Impunity 2014 adds: "The worrying situation is that over the past decade, more than 700 journalists have been killed for bringing news and information to the public."
IMS International Media Support reported that "journalists reporting on local conflicts, corruption and other illegal activities also face threats of abduction, hostage taking, harassment, illegal arrest and detention."
Everybody who covers news of the world should be protected in some tangible way, like having a police officer with them or some type of significant protection with them when they are doing their jobs that keep us informed.
This means if I am a reporter and I am reporting the news over in Paris I should be able to ask for a police officer to stay with me 24-7 to protect me. Would it likely increase tax rates? Yes. Would it be worth it? Yes.
Police officers' job is to protect and serve, so why not protect the reporters who are just doing their job, not harming anybody.
Reporters should have their own section at the crime scene and that section should have the most protection.
Reporters should not have to worry about if they are going to be the next one taken hostage or if they are going to see their families again.
_____________________________________________
By HANNAH BALLARD
After the tragic situation of the shooting in the Charlie Hebdo newsroom, many journalists and other members of media struggle with the safety of their livelihood.
The shooting was not the first attack on the Charlie Hebdo newsroom, according to CBS news, the newspaper was firebombed in 2011.
As a journalist one of the scariest things is when you write anything that gets published your name is on that article for anyone to see. People can then associate your name with your opinions.
When the Charlie Hebdo was attacked, the terrorists named the journalists they wanted.
According to The Economist, "despite pleas from some French politicians, Charlie Hebdo insisted on its right to free speech."
As the attacks continued in Paris, it's not just journalists who feared for their lives, it's affecting everyday people.
A quote on CNN said, "It's like war. … I don't know how I will explain this to my 5-year-old son."
Children were hiding in schools after the attack on the newspaper and subsequent hostage situation at a Paris supermarket, being guided by police officers to buses.
Just because a few cartoonists at the Charlie Hebdo decided to publish some tasteless cartoon and offend some people, Paris is now being attacked.
There is a fine line between free speech and causing mass chaos.
"I don't know if I'm afraid anymore, because I've seen fear. I was scared for my friends, and they are dead," Patrick Pelloux told CNN.
People in France are now waiting to see what's going to happen next.
They're waiting to know if they will be safe to go about their everyday lives, all because of an offensive cartoon.
_____________________________________________
By MILES CHASE
The Middle East is not only a hazardous place for the soldiers who protect our country, but also for the journalists who inform us on the current situations in those war-torn countries.
Many American journalists are being taken hostage, executed and slaughtered at their workplace by different terrorist groups throughout the world.
The New York Times shares the story of Theo Padnos, an American journalist who was held captive in the Middle East for months. "One of the two top commanders of Al Qaeda in Syria summoned me from my jail cell. For nearly two years, he had kept me locked in a series of prisons."
The terrorists say the reason for his captivity and torture was because our journalists have committed crimes against Islam.
The case of Padnos is just one example. There have been gruesome attacks on journalists in Europe as well.
As the BBC reported recently, gunmen shot and killed 12 people at the Paris office of French satirical magazine Charlie Hebdo. The story has been widely covered, as have many follow-up incidents.
The reason behind this attack was that Muslim extremists were very insulted by the satirical depiction of their prophet. They decided to avenge Mohammed by killing the journalists who were behind the cartoon.
One of the most horrid attacks of them all was the execution of journalist James Foley, who was abducted in Syria in November 2012 while reporting on the civil war for Agence France-Press and the U.S. media company GlobalPost, as reported by BBC news.
Foley was beheaded on camera and the video was posted online. The execution was done by cutting off his head with a knife, extremely vivid and horrifying.
Many Islamic and Muslim nations capture and execute journalists in an attempt to scare media from reporting on the situations in their countries.
However, there are many brave journalists who stand strong in reporting to the world and continue to deliver the news.
_____________________________________________
By RICKIE ROSS
According to The Guardian, the recent attack on the Charlie Hebdo newspaper was, "the worst terrorist attack in France for half a century and the bloodiest single assault on western journalism in living memory."
Acts of terrorism have long been infecting and destroying parts of America and other countries.
The attack Wednesday, Jan. 8, 2015, in Paris, France, has been yet another one of these destructive tragedies.
Twelve people have died from the initial attack.
Why? Simply because a cartoon depicting the Muslim prophet Muhammad was published.
This act is one of extreme offense to members of the Muslim religion, but is it really worthy of murder?
This question, though seemingly very direct and simple, has much more meaning than would be expected by a reader in the Western world.
Religion is a very strange topic.
America, France and many other countries have freedom of religion which means anyone is free to practice whichever religion they choose.
These countries also have freedom of speech, giving each person free rights to say or publish virtually anything they desire, within certain legal parameters.
The question that naturally arises is: What happens when a people's religious beliefs and the law strongly disagree?
The Muslim religion teaches that any depiction of the Prophet Muhammad is extremely offensive and that getting revenge on the party or parties responsible is in fact necessary and worthy of blessing.
According to The Guardian, the attackers were quoted saying, "We have avenged the Prophet."
It is not legal to tell Muslim believers they cannot practice their religion, but allowing them full freedom would be in contradiction with the law.
So what should government do about this predicament?
Though there will perhaps never be a universal answer to this question, several countries are beginning to get involved.
According to Time.com, "U.S. President Barack Obama expressed outrage over the attacks and his administration offered to provide assistance tracking down the suspects."
The world simply does not and will not accept these acts as justified.
I agree with this view.
Though the act of depicting Muhammad may be extremely offensive, the act of murdering 12 people is considered even more offensive to many people.
According to The Wall Street Journal, "The West must not appease, it must not be silenced. We must send a united message to the terrorists: Your violence cannot destroy our soul."
The answer seems obvious: Stop the killing. But the argument is more complicated than that.
The Muslim community is passionate about defending its beliefs, but are those passions worthy of the actions that have been taking place in response to a picture?
The Walll Street Journal asks, "What is more offensive to a believer — the murder, torture, enslavement and acts of war and terrorism being committed today in the name of Muhammad, or the production of drawings and films and books designed to mock the extremists and their vision of what Muhammad represents?
I believe these acts must be brought to an end.
Though we are to be sensitive to religious beliefs and walks of life, we cannot be sensitive to murder, and the terrorists simply must be stopped.
Regardless of the beliefs of any religion or views any person holds to justify killing, acts of terrorism bring destruction and pain and they must be seen as wrong in the eyes of the law.
_____________________________________________
By LYNN TYLER
Journalism has become a more dangerous career in the past few years.
Two individuals are suspected of attacking the satirical magazine, Charlie Hebdo in Paris, France on Wednesday, Jan. 8, 2015.
This incident surrounding Amedy Coulibaly and Hayat Boumeddiene's attack has received world-round attention on the death of 12 individuals.
Eight journalists, two policemen, one maintenance worker and one visitor were killed in the unforeseen attack.
The Guardian said: "Two gunmen entered the offices of French satirical magazine Charlie Hebdo and opened fire. Witnesses reported seeing hooded men shouting "Allahu Akbar" carrying pump-action Kalashnikovs going into the magazine's offices and then hearing heavy gunfire. Police said three attackers were involved, including one who drove a car to the scene."
This attack has affected the country in more ways than one.
Both schools and businesses have increased security and awareness during this time.
According to ABC News, "France raised its security alert to the highest level and reinforced protective measures at houses of worship, stores, media offices and transportation. Schools closed across Paris. Top government officials held an emergency meeting and (French President Francois) Hollande planned a nationally televised address in the evening."
This attack was unnecessary and resulted in the death of innocent people.
As a student pursuing a career in journalism, this makes me more passionate about my career choice and freedom.
I believe that journalists should be publishing truth about world events.
Each journalist should have the right to publish stories about what they are interested in and passionate about.
_____________________________________________
By REBE RUTLEDGE
Currently, I am sitting in a classroom full of aspiring journalists — myself included.
When choosing my major of study, journalism seemed harmless — I love to write and photograph — that's all it is, right?
As I begin to get into the heart of journalism, it becomes so much more than just an ability to write.
Journalism is about being bold, breaking the rules and standing strong when the waves of criticism crash over you.
Recently, the waves of criticism rolled in as more than just negative comments for the writers and cartoonists of Paris' weekly satirical publication, Charlie Hebdo.
For me, as a young journalist operating under America's First Amendment, it is hard to even comprehend that something I write could lead to dangerous situations, or even death.
According to the Committee to Protect Journalists, 61 journalists were killed in 2014 (Time magazine reports 66 killed in '14), 70 killed in 2013, and for what? Doing their jobs.
Journalism, as a whole, has become increasingly more audacious, and with that comes an increasing amount of danger.
There is a non-stop deluge of journalism in the form of live-tweets, blogs, 24-hour news sources and more.
The reporting doesn't stop and the more brazen it is, the more of the public eye it seems to attract.
This intrepid form of journalism comes with brave commitment.
In 2014, more than 200 journalists were imprisoned for their work, according to some reports, the second highest number since 1990 when the census was started.
Making risks seems to have become a standard when it comes to journalism today.
What the writers of Charlie Hebdo are doing with their satirical paper is bold journalism to the hundredth degree.
It is not uncommon knowledge that depicting the Prophet Muhammad is indescribably offensive to Muslims, so when these journalists at Charlie Hebdo chose to use these images, they were making a decision they knew could backfire.
As journalists, they were able to make these creative decisions, and they stood behind them, even knowing the potential ramifications given the intense offense taken by Muslim culture to their depiction of its Prophet.
Whether or not I agree with their creative decisions doesn't really matter because they weren't my decisions.
There will be people who do not agree with my creative decisions as a journalist, I'm sure, but they are mine to make, as long as I can stand strong behind them and support them with facts.
The attack on Charlie Hebdo has opened my eyes as a young journalist.
This career path isn't just photographs and simple news stories, it is going to be taking a bold stand behind my opinion and beliefs and making them loudly.
_____________________________________________
By KAYLA GLYSHAW
Many international journalists have been killed and kidnapped because of the risks they choose to take in order to cover their stories.
Recent events have been contributing to the growing need to protect and caution journalists in their everyday work.
On Jan. 7 armed gunmen attacked the office of French satirical weekly Charlie Hebdo, killing 12 people and injuring 11.
This has been the worst attack on media since the 2009 Maguindanao massacre in the Philippines.
Along with that, a journalist and five other victims were killed in a bombing while covering the defusing of a bomb in Dhamar on Jan 8.
The Committee to Protect Journalists stated, "The security situation for journalists in Yemen has deteriorated sharply as the violence has escalated," according to CPJ's Middle East and North Africa program coordinator, Sherif Mansour. "All armed factions in Yemen should do their utmost to respect journalists' status as noncombatants."
The United Nations Educational, Scientific and Cultural Organization said: "In the past 10 years, more than 600 journalists and media workers have been killed – the majority of them are not war correspondents. Attacks on media professionals are often perpetrated in non-conflict situations by organized crime groups, militia, security personnel, and even local police, making local journalists among the most vulnerable."
Both stories prove there is a risk involved when you decide to make something public for all to see.
If you choose to post something that you know is offensive to someone like Hebdo did, then you should know that you are crossing someone else's territory.
I believe this follows The Golden Rule of "do to others as others would do to you."
Not only could there be danger in posting something but even being in an area of terrorists and threats, then you must know how much danger is involved.
I think just like everything else in life, we need to be aware of what we are getting into.
If journalists want to put their life in danger by covering a certain subject then they should be cautious with their actions.
Journalists need to realize that not everyone is going to agree with what you say, so when you have an opinion then state it with grace instead of bashing ideas.
Really, what it comes down to is we must learn to practice respect for each other and then there would be less tension in the journalism world.