Sometimes, it is not what you want, but it is exactly what you need …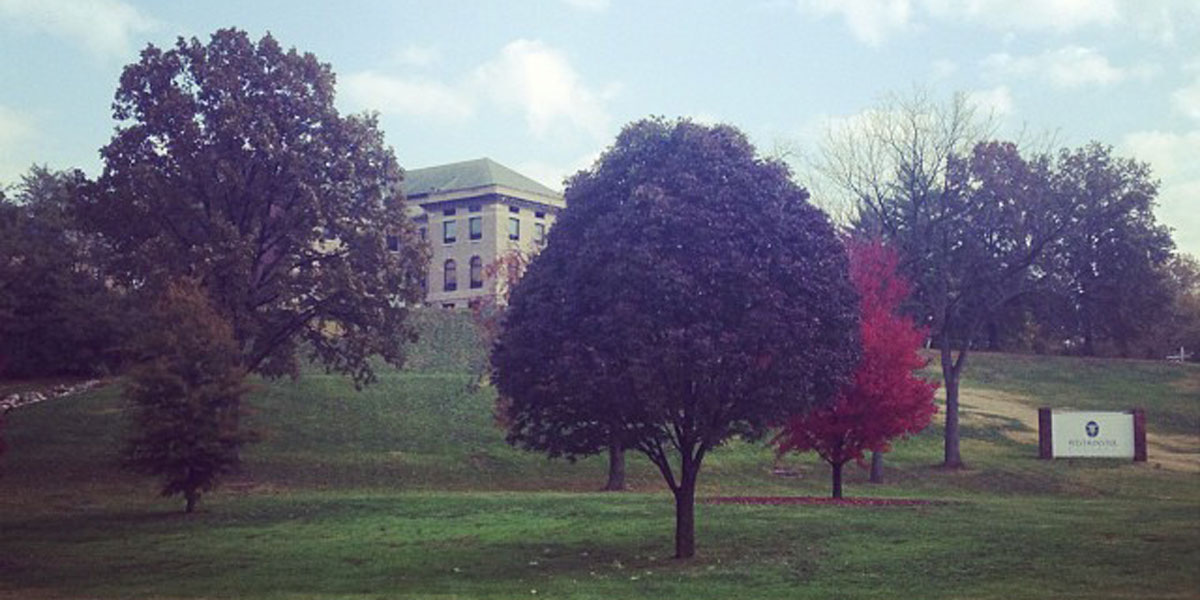 Photo by: Rebekah Rutledge
It's funny how we remember big moments in our lives by the simplest things that were going on around us.
For me, Madonna brings me back to one of the most defining moments in my life.
After high school, I thought that I had chosen the most perfect path for myself.
I had chosen to go to Westminster College, tucked away in the tiny town of Fulton, Mo.
I was going to be studying biology and would hopefully one day be working my "dream job" as a physical therapist.
Soon after arriving on campus, I was living the dream; I joined a sorority, made fast friends, and thought I had everything figured out with my major and my future.
But as time went on, something never felt quite right.
Everything looked perfect from the outside, my Facebook was full of photos from nights out with friends and I rarely did I spend a day alone, but I was never quite happy and I did not know why.
As my sophomore year began, I struggled with the decision of leaving Westminster, but couldn't make up my mind.
What about my friends? What if there's something better? What if I leave and realize that I should have stayed? What if I stay and wish I had left?
These questions flew through my mind day in and day out, but no decision seemed perfectly right.
It was the last week before finals, which meant the last weekend to have fun before it was time to really study, and Kappa Christmas Formal.
The night started out as all formal nights do. My best friend came over, we did each other's hair and makeup, re-did each other's hair and makeup, picked out dresses, threw them on the floor and picked out new dresses, and when we were finally dressed to perfection, we headed out to meet our dates.
We danced, ate, laughed. … It was a perfect evening.
As always, the DJ played the song, "Like a Prayer," by Madonna and we sang and danced around the seniors.
"Just like a prayer … you know I'll take ya there … It's like a dream to me" blasted out of the speakers and we danced around, hugging and yelling the words.
Halfway through the song, I realized that I was crying. Hard.
I turned to my best friend, who upon seeing my tears, also began crying.
In that moment, I knew. She knew.
I had made my decision.
I was not going to stay at Westminster College.
I didn't know what I would do beyond that, but I knew I had to do something different.
The semester wrapped up quickly, finals came and went, my roommates threw a goodbye party, and with floors still sticky from the night before, I packed up my last few belongings and headed out.
That was it.
It was over and, surprisingly, I felt so much relief, even though I had no idea what I was going to do beyond my last drive home from Fulton, Mo.
I enrolled at Missouri Baptist University, moved in with my family again and hoped for the best.
My first semester was hard. I was kind of a mess — "kind of" being quite the understatement.
Nothing was worse than my first day at MBU, though.
As I walked through the halls, I felt so incredibly out of place, I actually walked into my mom's office and sobbed, telling her that I was just going to drop out of school for a semester and figure it out after that.
Obviously, that wasn't a good idea, but I was so lost and lonely it seemed sane.
I just wanted everything to fall into place, but it wasn't going to work that way no matter how hard I tried to force it to happen.
I wanted fast friends. I wanted to be involved on campus. I wanted to move out of my parents' house and have perfect roommates and a perfect apartment.
But guess what? Life definitely doesn't work that way.
I went from being completely immersed in a college campus, where everybody knew everybody, and there was always something going on, to being completely alone and having to start over.
It was hard. It was actually the hardest thing I have ever had to do.
Throughout this time, I prayed that everything would just work, but it seemed that God was not answering my prayers because I was still feeling so alone, I was still living with my family, I was still so sad.
As I began to "let go and let God," it seemed that things were looking up and were going to be okay.
I made plans and signed a lease to live with two girls from MBU, who have become good friends.
I was given the opportunity to be the founder of a service organization on campus, Circle K International, and discovered that I have a deep passion for service.
Friends, who will be lifelong, were brought into my life and have challenged me to grow and become a better, more God-loving person.
Ultimately, I learned to be okay with myself and by myself.
By deciding to transfer, I learned how empowering it is to make big decisions and to make them for myself.
I learned how to stand my own ground, to be passionate, and to be strong, all while trusting and leaning into God.
My transfer was not exactly what I thought it would be, but it was exactly what I needed.
God does not always place in your life what you want, but he does always give you what you need.
During that time, I needed to grow, to mature, and to realize that I cannot make things happen if they are not meant to be.
Although it was a difficult time and, of course, I miss my friends and fun from Westminster, I could not be happier with the decision I made to transfer.
God was pulling me in a direction that was scary for me because it was new and unknown, but it has led me to places I needed to be and for that, I am so grateful for the hardest year of my life.