MBU Theatre Brings "The Judgment of Solomon" to the Quad
Missouri Baptist University faculty members and students gathered on the Quad recently to watch MBU Theatre's first-ever outdoor play, "The Caucasian Chalk Circle," which depicts the story of the Judgment of King Solomon, who was charged with determining the real mother of an abandoned baby.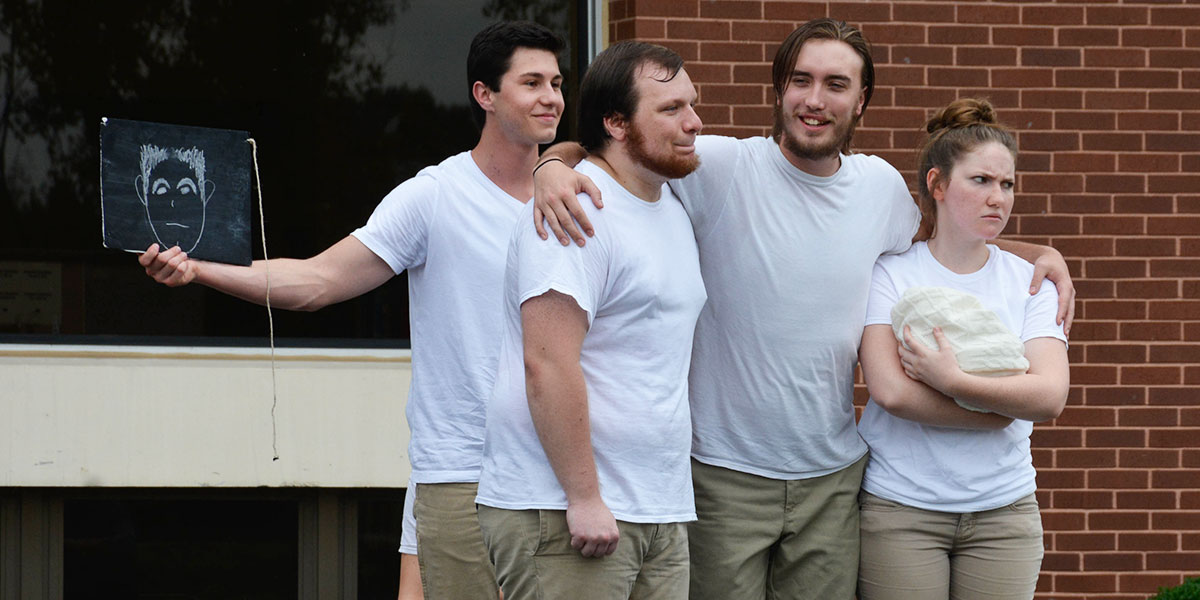 Photos by Jessica Danielle Moore
Tags: Arts & Entertainment, Cameron Tyler, Caucasus Mountains, Jessica Danielle Moore, Jett Wallace, Judgment of Solomon, Lindsey Peters, Matthew Riordan, MBU Theatre, MBU Timeline, Nick Cook, Rachel Yarbrough, Republic of Georgia, Sarah Ratcliff, The Caucasian Chalk Circle, Tyler Gruen

Jessica Danielle Moore
Jessica Danielle Moore is a staff journalist/editor for MBU Timeline. Born and raised in St. Louis, Moore is a journalism major, shooting guard on the women's basketball team, as well as a member of the MBU Institute for Leadership.