Perhaps you have heard the legend. If you have studied Shakespeare you probably have. You know, the one about the curse that comes to any production of "Macbeth" if the word "Macbeth" is even so much as murmured out loud during rehearsal. All wonderful superstitions aside, MBU's production will prove to be historic in its own right.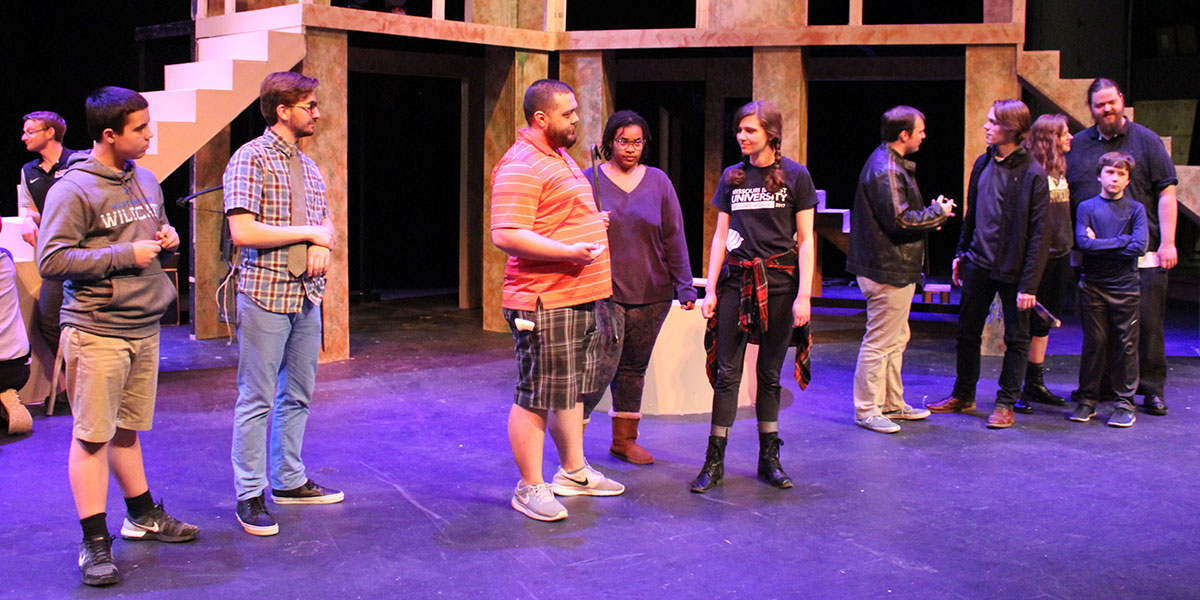 Photo by Haley Sandvoss
Students rehearse for the Shakespeare classic play, "Macbeth," which is set to open Thursday, March 22, on the Chapel stage at Missouri Baptist University. Click here for ticket information.