One former Spartan is shining on after her time as a student, now as an aspiring performer, competing Monday, March 17, on the popular NBC program.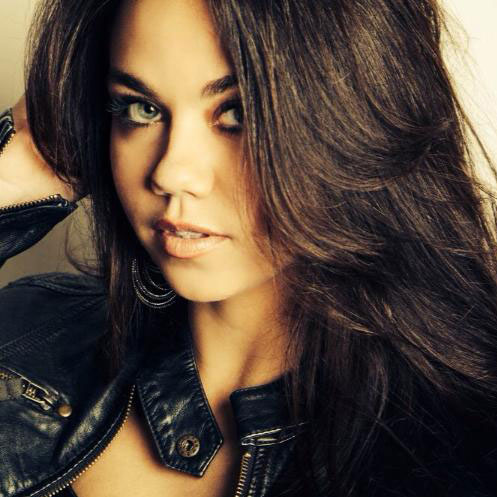 __________________________________________________
By: JERICA DRAGO
It is not very likely that as you sit next to your classmates at MBU, you imagine them performing on a nationally recognized television competition.
Yet, maybe Tess Boyer's former classmates will think again as word spread like wildfire across the West County campus late February that the former Spartan would be featured on this season of  "The Voice."
A popular American singing competition, "The Voice" has aired every spring since 2011 and gives performers a chance at a singing contract if chosen as the winner.
Boyer is not just musically talented either; she was one of the seven original dancers on the MBU inaugural Spartan Dance Team, which debuted with her teammates at Homecoming on Saturday, Nov. 9, 2013, when the basketball teams battled Lindenwood-Belleville in front of a packed Spartan house.
Boyer continued to shine at campus, in community appearances and on the court during home basketball games throughout the semester until she left the university at the close of the semester to focus on music.
However, entertaining as a Spartan dancer was not the first time the talented 21-year-old has been in the spotlight.
She got her first performance break shortly after turning 10 years old when she was cast as the lead in a touring production of "Dragon Tales."
From there, Boyer continued to sing and dance her way into the hearts of thousands of fans by competing in local performance competitions and beauty pageants.
In 2012, Boyer continued to entertain and astound new fans with her abilities as she danced for and represented the St. Louis Rams as an official cheerleader.
Boyer has even sung the national anthem at three home games for the Rams franchise, both as a current and former cheerleader.
As stated on her official Facebook Fan Page, Boyer has just recently started touring.
As she has evolved as a performer, she has been compared to the likes of Martina McBride, Carrie Underwood and Kelly Clarkson in terms of her vocals.
The page goes on to compare her musically to artists such as Keith Urban, Marc Broussard and Lady Antebellum.
 Along with her Facebook page, Boyer continues to reach fans through the use of her Twitter account, promoting "The Voice" and other fellow musicians.
She also features original and covered music for free on her  YouTube account.
If you give her different social media accounts a quick browse, you will find a considerable amount of support, and if that doesn't convince you, go deeper and read each comment.
It will show the strong fan base that tuned in for every one of the audition episodes, awaiting a commanding performance from the young artist.
All of their loyalty paid off Monday, March 10, when Boyer could be seen belting "Wings" by the all-girl British pop group, Little Mix.
Boyer snagged a spot on #TeamUsher after the Grammy-winning artist made it clear he wanted her as a member of his strong and ever-growing team.
"I heard something in your voice and I'm happy you're on my team," Usher told the singer.
In case you missed Boyer's audition, make sure to continue tuning in as she continues her journey every Monday at 7 p.m., as well as Tuesdays at 8 p.m. You can also buy Boyer's version of "Wings" on iTunes, available now.