Free food. Talent show. Dogs in the Quad. Swing dance. These are just a few of the things that will take place during Spring Fling at Missouri Baptist University this year.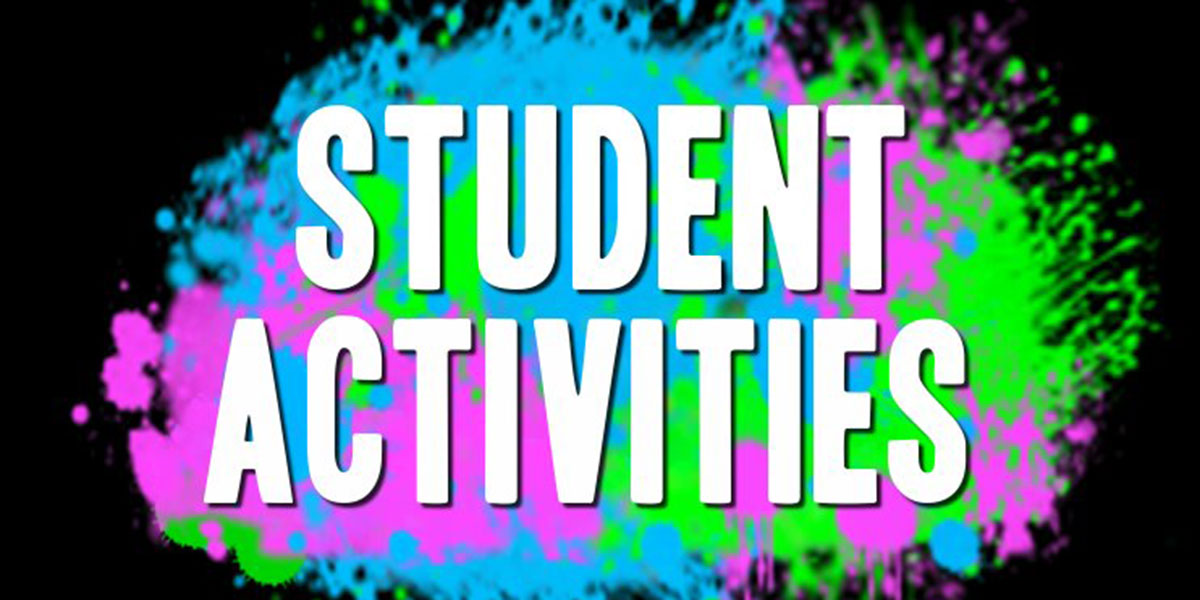 __________________________________________________
Spring Fling is a week-long event hosted by Student Activities on MBU's campus each year that brings community among students, provides a nice break from the hectic semester and offers plenty of free food.
Students on campus are looking forward to Spring Fling this semester, scheduled for Monday, March 24, through Friday, March 28.
"I am looking forward to all the different events that are going to take place. It's going to be a fun time to just kick back and hang out with my friends," said Kayla Glyshaw, freshman communication studies major.
Not only are students looking forward to hanging out with their friends, but they are also excited for all the free food and giveaways.
"I'm most certainly looking forward to the free food. Also probably the fact that it is almost the end of the school year," said Lucas Hahn, a junior Christian ministry major.
The first event that will kick off Spring Fling is the Talent Show, which will be held at 7:30 p.m. on Monday, March 24, in the Pillsbury Chapel.
Amanda Baumann, chair of Spring Fling, said the theme for the talent show is magic.
"Auditions went really well and I am highly impressed with the acts that we have lined up. We have everything from singing to break dancing. The wide variety of acts is something that the audience is really going to enjoy," Baumann said.
Some of the performers include Emily Rice, Zach Bartlett, Katie Leslie, Emilie Cutler, Mary Kate Walton, Kelsey McDowell and Cornelius Igwe, to name a few.
"Just seeing the different acts come together to put on an amazing performance is my personal favorite about the talent show. We have a lot of singers and quite a few dancers, drama, and then someone doing poetry, so it's a pretty different group with amazing talents," said Victoria Byrd, a member of the Spring Fling Committee.
Head out to the baseball field at 1 p.m. Tuesday, March 25, for the Blue Out event, an event that allows students to where team blue and show their Spartan spirit, and also enjoy free hotdogs and nachos.
If you like dogs, then join Student Activities in the Quad at noon on Wednesday, March 26, as they bring in dogs from Support Dogs Inc. for students to play with.
"My favorite part of Spring Fling is dogs in the Quad because it is as close as I can come to having my own dog on campus," said Ben Fiala, a junior business administration major.
Free ice cream will also be served to students during this event.
Last but not least, a swing dance will wrap up Spring Fling week at 7 p.m. Thursday, March 27, in the Great Hall.
"[The Swing Dance] is a free event for students. For the first hour we will have an instructor present to teach students who have never been swing dancing before. The rest of the evening we will simply play music and allow students the rest of the evening to swing dance," Baumann said.
The swing dance is a new event this year.
"I am looking forward to the swing dance. I love dancing and can't wait to get dressed up for a fun night," said Sarah Wood, a freshman at MBU.
For more information, visit the MBU Student Activities page on Facebook or stop by the Student Activities Office located in the Student Development Suite in the Field Academic Building.