Missouri Baptist University is full of skilled and amazing professors who have made themselves students of the world as well as vessels for Christ, and Dr. Mark Grossmann has set the bar higher based on his firsthand exposure to Kenyan culture.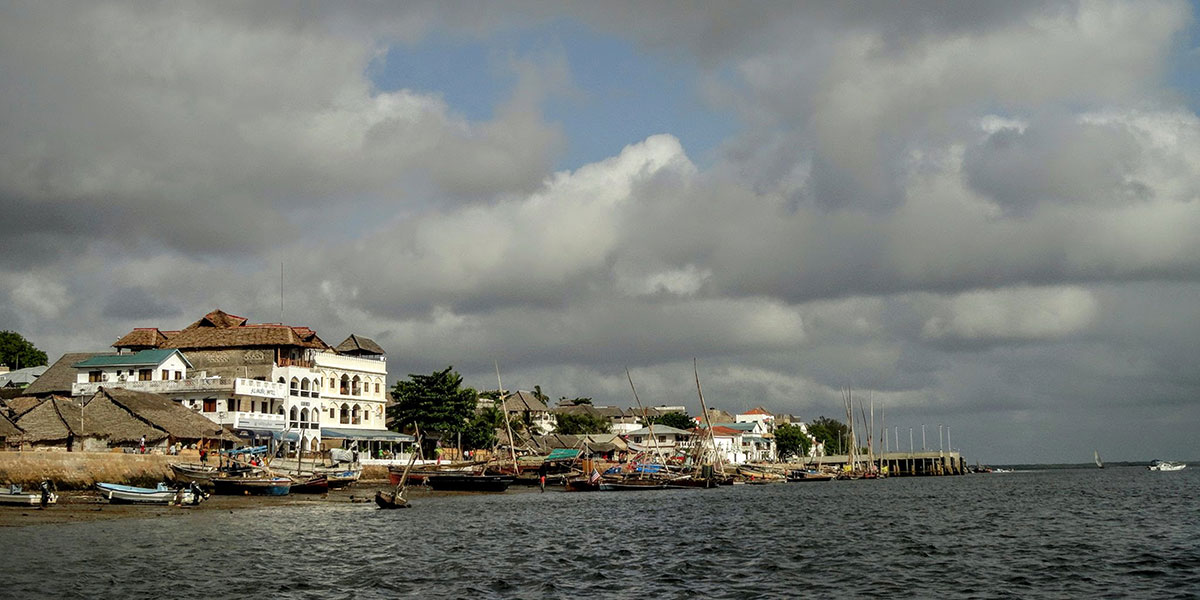 Photo by Dr. Mark Grossman
__________________________________________________
By AMANDA MONKE
With eyes that have seen the world, Dr. Mark Grossmann now peers at a classroom full of American college students at Missouri Baptist University.
Grossmann, a former MBU student in 1983-87, is now back to teach at MBU with 23 years of missionary experience in Kenya, Africa, at his back.
Drawing on Kenyan culture for inspiration, Grossmann engages his students by sprinkling his Bible classes with scripture, songs, storytelling and love.
"He wanted to know more about us rather than just being the professor," said Victoria Younge, one of Grossman's New Testament students. "You learn better when you have a relationship with the person teaching you."
After graduating from MBU in 1987, Grossmann enrolled in the Journeyman program through imbStudents, which, through the International Mission Board, provides recent college graduates with mission experience around the world.
Although Grossmann's mother hoped he would not work in Africa, God had a different plan, and the program sent Grossmann to teach in a Kenyan high school.
"If only my mother could see me now," Grossmann thought upon arriving in Kenya. "It's a different world. It's a wonderful world."
Grossmann was often surprised by the varied people he encountered in Kenya.
"I felt like I had walked out of America and into some movie," he said. "Sitting in Mombasa town I felt like I was in an Indiana Jones video."
Grossmann first used his teaching skills and ministry knowledge in a Bible class at a public high school in Kenya, where Christian religious studies are part of the curriculum.
"His gifts are definitely teaching, evangelism and being able to take information about the gospel and being able to explain it to anyone," said Janie, Grossmann's oldest daughter who grew up in Kenya and now studies criminal justice at MBU.
Outside of the classroom, Grossmann coached a basketball team, built relationships with new Christians and helped create 20 small group Bible studies.
Because of God's work through these relationships and outlets, the high school saw 200 new professions of faith in only two years.
Later, in Eldoret, Kenya, Grossmann contributed to a church plant on a crime-ridden local tea plantation. On the first Sunday, the building was completely full with nearly all of the 600 employees in attendance.
"If you had been a helicopter taking a picture, you would see a big building surrounded by people. The altar call also was flooded with people," Grossmann said.
According to the plantation owner, the previously pervasive drug and alcohol problems became virtually nonexistent after the church started.
The transformation was "an example of Christ changing culture," according to Grossmann.
In Kenya, Grossmann worked with various curricula to teach the Bible, including chronological Bible storying and creation to the cross, or C2C.
"Some of missions is like trying to solve a puzzle," he explained. "What piece of the puzzle fits with the culture?"
Back in St. Louis, Grossmann works to fit the puzzle pieces of American culture, ministering to students every day as an adjunct professor at MBU, his alma mater.
Grossmann now uses stories of his experiences in Africa to explain Biblical concepts to American students in a unique way, often by relating developing Kenyan churches to the church in Acts.
"I can guess what it's like being in his class, because he loves everybody," Janie Grossman said. "He loves the classroom. He loves students. He has a heart specifically for students."