The Spartans' next game is scheduled for noon Saturday, March 22, at the CBC field.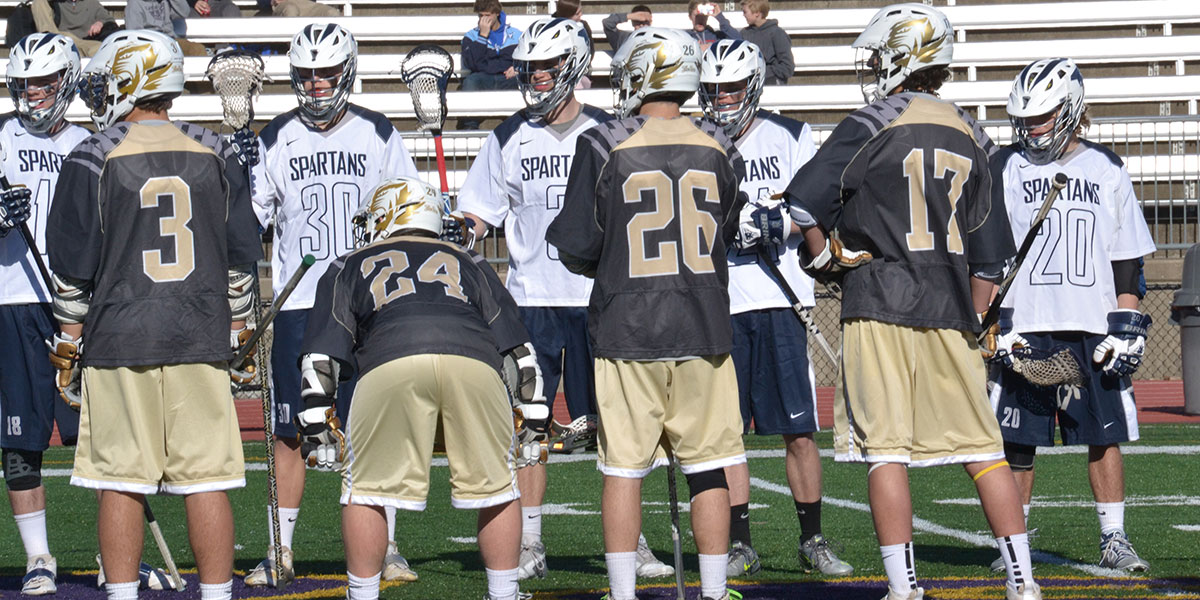 Photo By: Ryan Rerich
__________________________________________________
Every year, the Missouri Baptist University men's lacrosse team anticipates a stellar win-loss ratio. With new players and an expanding program, this could be possible in 2014.
"We have had some of the strongest opponents in the Great Rivers Lacrosse Conference (GRLC) for years," said team captain Phil Forsman. "Everyone fears and respects our program."
Currently, the Spartans' biggest rivals still stand solid with Missouri State University and Washington University – St. Louis.
In the future the team expects to have more rivals with the new Missouri Valley and DePaul programs.
So far, MBU Lacrosse has a record of 2-3, however new freshman recruits Dan Mollet, Brendan Kelly and goalie James Stillson will make a large impact on the team as a whole.
"Mollet is a new and strong attack man while Kelly is strong on the defense line and Stillson is a loud goalie, all of which are great assets for the team," Forsman said.
The largest strength the team has is its defense.
All three poles: Jourdain Hartman, Jacob Beckman and Forsman, are returning starters who won All-Conference awards last year.
In conjunction to All-Conference, Hartmann, an additional defender, also held the All-American Award.
Senior mid-defense player Taylor Schuster sees a great start for the offensive side.
"On the offensive side of the ball senior Mike Howle has the potential to get us to where we were last year, which was the conference championship game. I also think he has the power to help us reach nationals," Schuster said.
Schuster said he believes that every player is great in their own way because not only are they skillful in the game, but the team has also grown as a team of brothers on and off the field.
"Each player brings their own strength to the team and once we unite, I don't think anyone in the country will stop us," Schuster said.