With the launch of Mercy at MBU, health care is just a few steps away.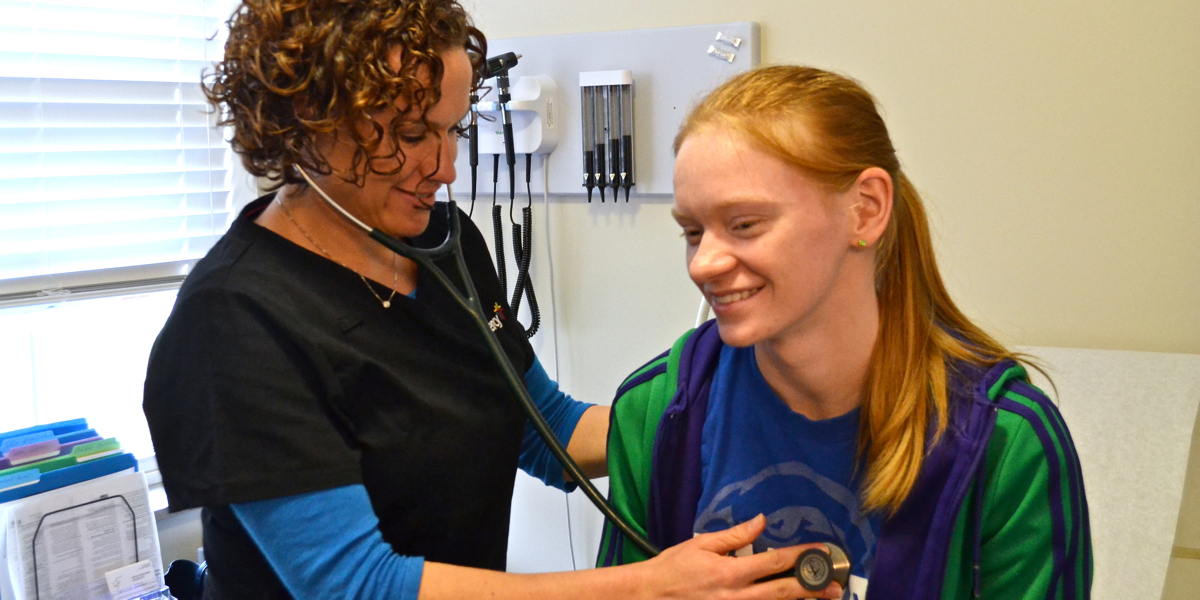 Photo by Ryan Rerich
__________________________________________________
This semester Missouri Baptist University welcomed Sarah Osdieck to campus.
Osdieck is a licensed nurse practitioner from Mercy Hospital St. Louis and will be on campus Mondays and Thursdays from 10 a.m. to 3 p.m.
"I've been working at Mercy for eight years now and they thought that I would do really well with young adults. So I am really excited to be on this campus, helping students with their healthcare," said Osdieck, whose office is in building 503 of Spartan Row.
This is the first time MBU has ever had a nurse on campus and students welcome the addition.
"I think it's especially great for those students who stay on campus who have an immediate need and may not be able to get to a hospital," said Hollie Demsko, senior, secondary education English major.
This new service on campus is not free, however, students can use their insurance to cover the bill just as they would at a normal doctor's visit.
Faculty, staff and students can use the same services as they would find at Mercy hospital, getting treated for things like: vaccinations, cold, headache, muscle aches, asthma, strep throat and more.
"Although I was not here last year, I assume it will be a lot more simple having a nurse on campus. I am an athlete and being able to walk a short distance to the nurse will come in handy," said Rebekah Lowen, freshman, exercise science major.
Osdieck accepts walk-ins and appointments can be scheduled by contacting (314) 364-3970 or visit http://www.mymercy.net to make an account.