As an important and practical segment of Black History Month, the Association of Black Collegians invites MBU students to check out local black-owned businesses that will be gathered on the Quad to display their goods and services.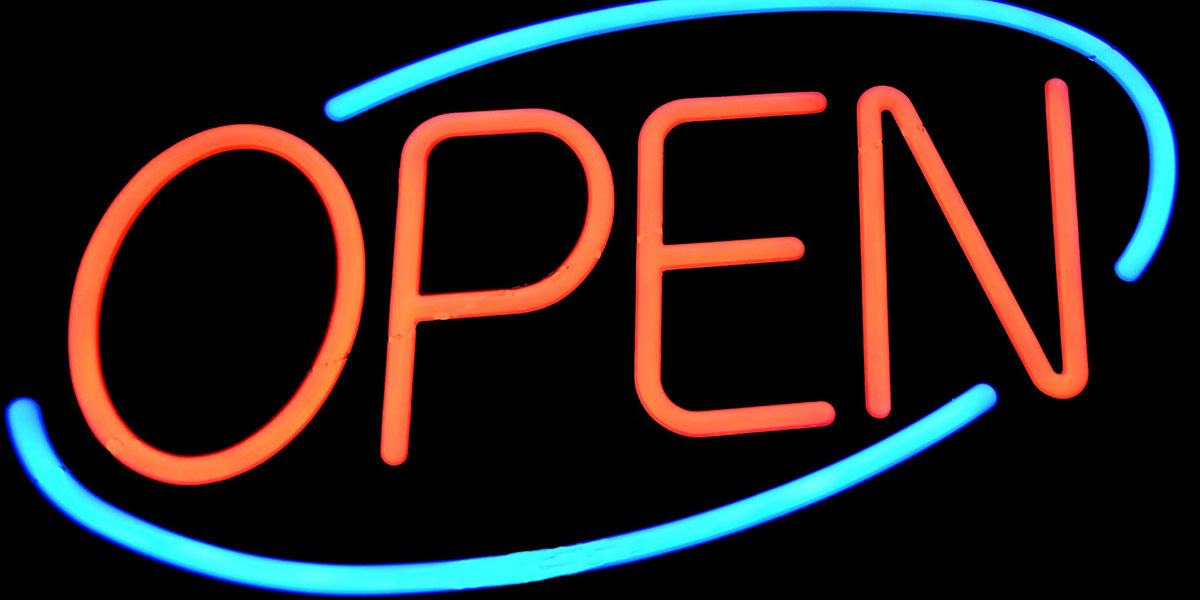 "Open for Business" is the message delivered by minority-owned businesses to the MBU community during the Black-Owned Business Expo, the first of its kind in the history of the university.     Photo Courtesy of Pixabay
__________________________________________________
EDITOR'S NOTE: The Black-Owned Business Expo is being moved to next week. Check back to this story for updates on specific times, days and dates.
____________________________________________________________
After a summer of alarming race-related protests and social unrest, members of the Association of Black Collegians at MBU decided to do their part in turning the tide back in a positive direction, launching the first-ever Black-Owned Business Expo on Tuesday, Feb. 23, from 11 a.m. to 1 p.m. on the Quad, weather permitting. 
The expo is the work of Jada Jones, a sophomore Christian ministry major, who has made it her mission to support and grow awareness for local businesses that are owned by people of color. 
"The black-owned business expo came to be because of the impact of the protesting that took place in the summer of 2020," said Jones. "After the murder of George Floyd and the Black Lives Matter protests, it became apparent to me and many others that it is vital to give back to the black community and be an active participant in it." 
The purpose of the expo is to give black-owned businesses a new platform to gain support in a demographic that might not normally be exposed to them, while also raising MBU students' awareness of the opportunity to help these local businesses.
Orville "Trey" Parker, president of the ABC, hopes the expo will help grow a sense of community between MBU and these area businesses.
"Support comes in a variety of forms, but when dealing with the world of commerce and business, black-owned businesses are at a systematic disadvantage," said Parker, a senior communications studies major. "This is our organization's way of attempting to do what we can to support as well."
Students who attend the expo can expect to find small businesses from all over St. Louis and the surrounding area.
"To accomplish this, it was very important to me that we display a variety of business types providing services and goods," said Jones.
The Latte Lounge is one of the businesses participating in the expo. Founded and operated by Nyshaun Harvey, the
Latte Lounge
is a casual, small coffee shop located at 2190 N. Waterford Drive, Florissant, Missouri, serving both hot and iced coffees as well as donuts.
Another business participating is Mia's Treats Delight, a small, online baking service based in St. Louis that specializes in cookies and brownies. Mia's Treats Delight was founded in 2015 by Tamia Coleman-Hawkins when she was just 8 years old.
Alonzo Medcalf, an MBU faculty member who directs the Broadcast Media Program and also serves as coordinator for the Office of Equity, Diversity and Inclusion, said he believes that Black History Month is the perfect time to highlight these businesses.
"The purpose is to raise awareness about black-owned African American businesses in our area," Medcalf said in an email. "Black History Month is a great time to highlight black-owned businesses but the hope is to make as many people aware of these different options so they can actually shop with them all year around."
Though most expos are shown at larger conventions, the ABC hopes to bring exposure on a smaller, local scale, much like how these businesses operate.
"I hope that this expo will provide a space for local black-owned small businesses to promote themselves to the community here at MBU," said Parker. "For the students, I hope that there is an opportunity for them to be exposed to these local brands that they can support financially or through recommendation."
Jones will continue her support of the black community with the hope that through this expo, MBU students will join her cause.
"Through this event, I hope to expose the student body to more black-owned businesses and encourage them to buy black in the future," said Jones.
For more information about the expo and future events, go to MBU's event calendar.