As the world moves past the one-year mark of COVID-19, what are college students missing the most these days and what do they look forward to as we are finally turning the corner on this deadly pandemic? Could it be the freedom of not wearing a mask? Or perhaps just interacting with other people?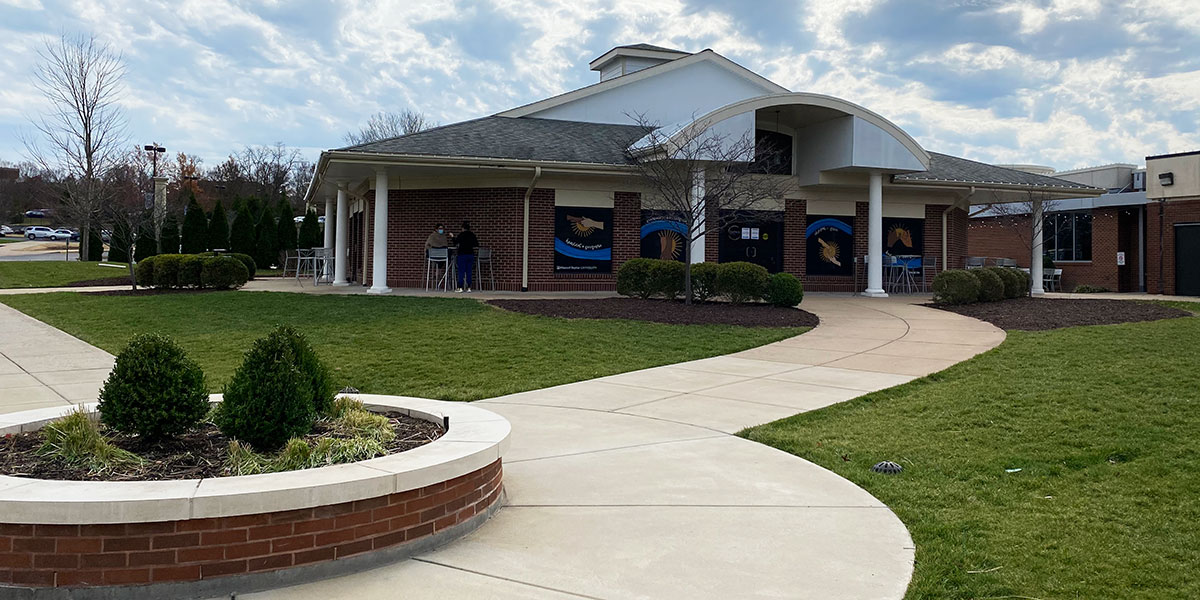 Students miss their pre-COVID lives and wonder when those lives might return. Thankfully, some projections estimate we could begin returning to a more normal lifestyle as early as late spring or early summer.      Photo by Bram Williams
__________________________________________________
By CHRISTIAN BACKA
What will you do once this pandemic is over? Will you travel the world? Go to movie theaters? Or just continue your life as it is, or as it was? Has this pandemic taught you anything? Maybe you see people in a different light than before. 
2020 was definitely an extraordinary year with multiple different events, but the biggest theme for 2020 and early 2021 has been the COVID-19 pandemic, which spread around the world, killing more than 2.5 million worldwide, and more than 500,000 in the United States.
Countries shut off their borders and economies have closed down in order to prevent the spread of infection. The U.S. leads the world with COVID cases and states have their own mandates.
As governments and scientists work to defeat this virus, and vaccinations are finally rolling out but with a long way to go, what is going through students' minds in the U.S. after more than a year of living this unwelcome new normal? 
There are many things students miss from their pre-pandemic lives, and most of them center around the normality before the pandemic, such as hanging out with friends or the freedom to go outside and experience new stuff in life.
Austin Jackson, 23, a senior from Miami, who is majoring in exercise science at Missouri Baptist University, misses meeting new people.
"I miss not being able to meet new people and have long conversations, I love having convos with people from different perspectives and the pandemic has limited that," Jackson said via text message.
For Jada Battle, 20, a junior from Houston who is studying philosophy at Louisiana State University, with a concentration in law, ethics and social justice, with plans to attend law school, she can relate to this difficult time in college students' lives.
"Being able to just do normal day-to-day things and be able to experience new things and have fun with my friends," Battle said via text.
Other students miss traveling to see their families, like Bram Williams, 19, a freshman international student from Nagoya, Japan, who is majoring in exercise science at MBU, and Gabriela Ballestas, 21, a student last year at MBU who transferred this semester. Both have families outside of the U.S.
"The thing I miss the most since the pandemic is being able to travel and hang out with my extended family," Ballestas said through a text message.
Williams agreed, texting: "As a person who is international I miss the freedom to travel the most. I still have family who live overseas. I want to be able to travel without travel restrictions or maybe added quarantine so I can be with my family during holidays and other important dates."
And what do students want to do once this pandemic is over?
"The first thing I'll do most likely is to travel and go to Japan where my parents are and be thankful for the fact that we are still here and survived such a state to be reunited again," Williams said.
Ballestas, who was supposed to go to Colombia but had to change her plans due to the pandemic, wishes to see her grandmother again.
Another student, Natty Chantarasuna, 21, from Tennessee College of Applied Technology, had a simple answer, which was to "travel."

Some other students just want life to return to normal, like Hannah Leahy, 21, a senior communications studies major at MBU.
Masks continue to be normally worn everywhere, even outside, as demonstrated by Jacie Coleman.      Photo by Dominic Johnson
She would like to go to the movie theater or a live show once the pandemic is over. Due to social distance mandates, cinemas and live shows have not been an option for several months for many people.
Jackson will go home and "see my girlfriend without a mask." 
For Battle, she simply will "run around outside."
In most cases people learn new skills or have new views after they go through tough times, so what have the students learned during the pandemic?
For some students the pandemic has revealed some people's true nature and some students are just grateful for everything.
For Jackson, he said that "America is not as smart as a country as we make it out to be, and this pandemic confirmed how selfish we are as well, and we lack empathy for each other." 
Battle expressed similar thoughts, "that people are selfish and ignorant when it comes to the protection of the rest of the world's health if it doesn't concern them personally."
Chantarasuna's answer was short but aligned with Battle and Jackson, adding, "People are selfish. They only care about their own individual thoughts." 
For other students this pandemic has taught different priorities, for example, better hygiene.
"Washing hands more frequently, wearing a mask, things that would overall improve the state of health of not only myself but while protecting those around me as well," Williams said via text. "We needed to understand that we had to take new precautions for not ourselves, but the sake of others."
Ballestas has learned more about the value of life, adding: "The pandemic has taught me to value every moment and not take anything for granted because we can never know if we will ever expect that again. It's also taught me the value of life, and not wasting life meddling on issues that don't matter in the grand scheme of things."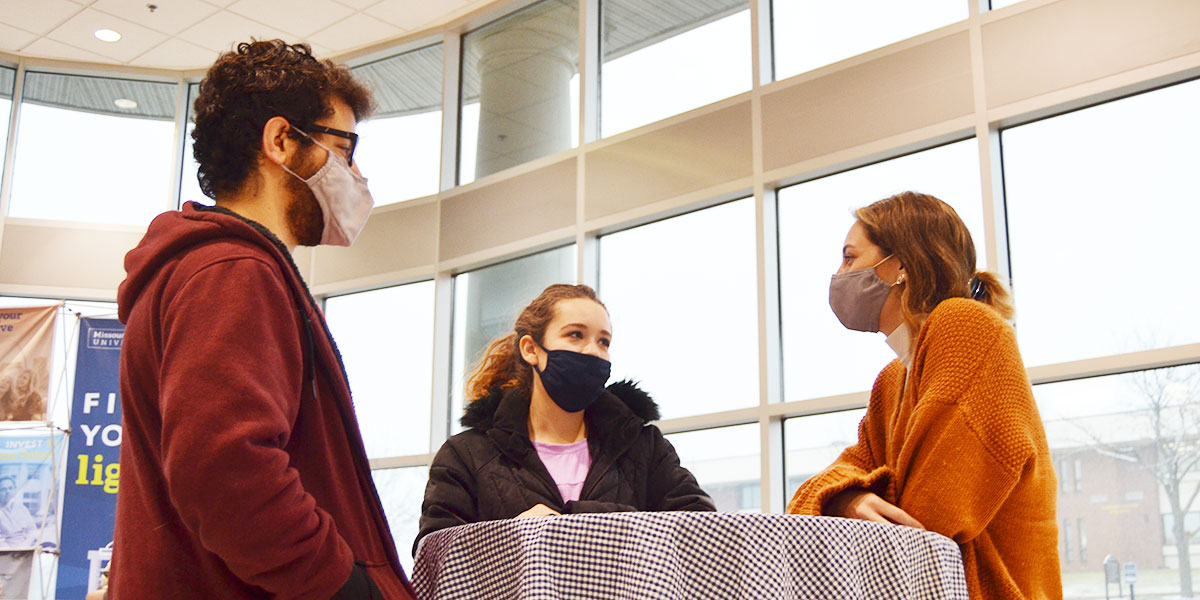 Left to right, Andrew Frisella, Sophia Slay and Kamryn Bell enjoy the company and conversation of one another, albeit masked. While some may believe the perpetual wearing of masks hampers interpersonal communication, many others are pressing on and making the best of keeping those valuable connections alive and well.     Photo by Manny Garcia