MBU Hangouts
Missouri Baptist University might be a small campus, but do not worry students will still find areas that are tucked away where they can have down time after going from class to class. Or places to hang with friends and areas to study inside and outside on campus at MBU.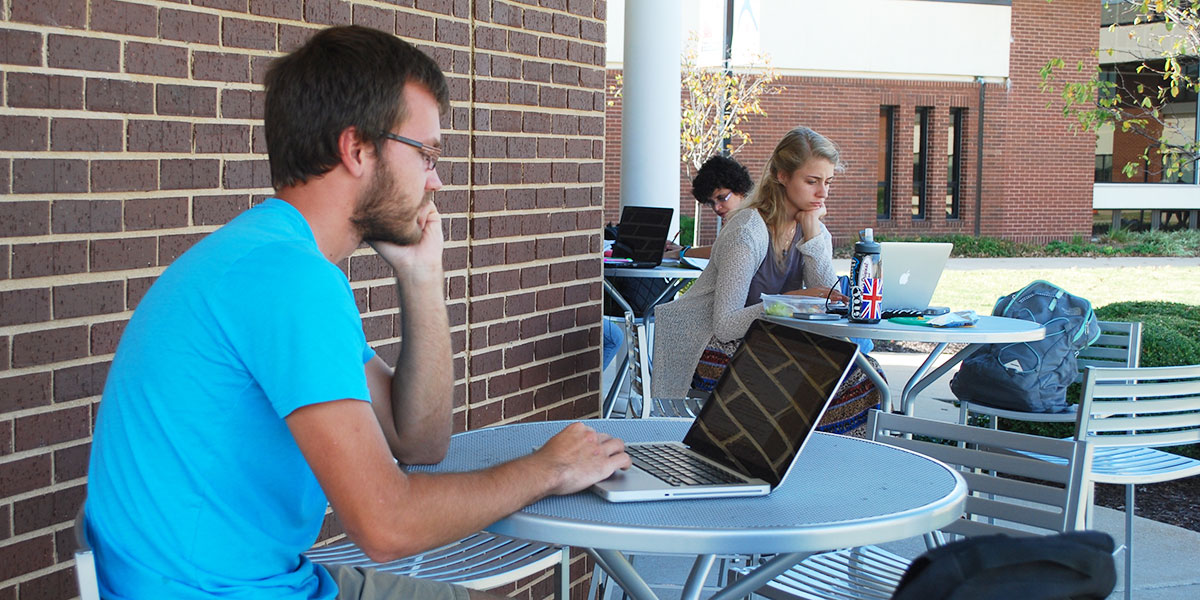 Photos by Ashley Van Camp
Senior Josh Gentry, Christian ministry major, likes to do homework outside of the Perk along with sophomore Emmalie Keating.
Tags: Ashley Van Camp, Ben Marchant, Grant Glusenkamp, Jamie Grossman. Bryce Bachowski, Jamin Walker, Jessica Moore, John Bobeen, Jung-Kellogg Library, MBU, MBU Timeline, Mckenna Fischer, media, Mi'a Gullet, Missouri Baptist University, Nate Green, Pillsbury Huff Hall, Robert Evans, Spartan Row Pods, SRC, Stacey Rohan, The Perk

Ashley Van Camp
Ashley Van Camp is a contributing staff journalist for MBU Timeline. She is majoring in Communication Studies and minoring in Journalism. Ashley participates in the women's lacrosse team. Outside of school Ashley enjoys being able to coach field hockey and lacrosse. After graduating, she plans to pursue a career in real estate and continue coaching lacrosse.