Missouri Baptist University might be a small campus, but do not worry students will still find areas that are tucked away where they can have down time after going from class to class. Or places to hang with friends and areas to study inside and outside on campus at MBU.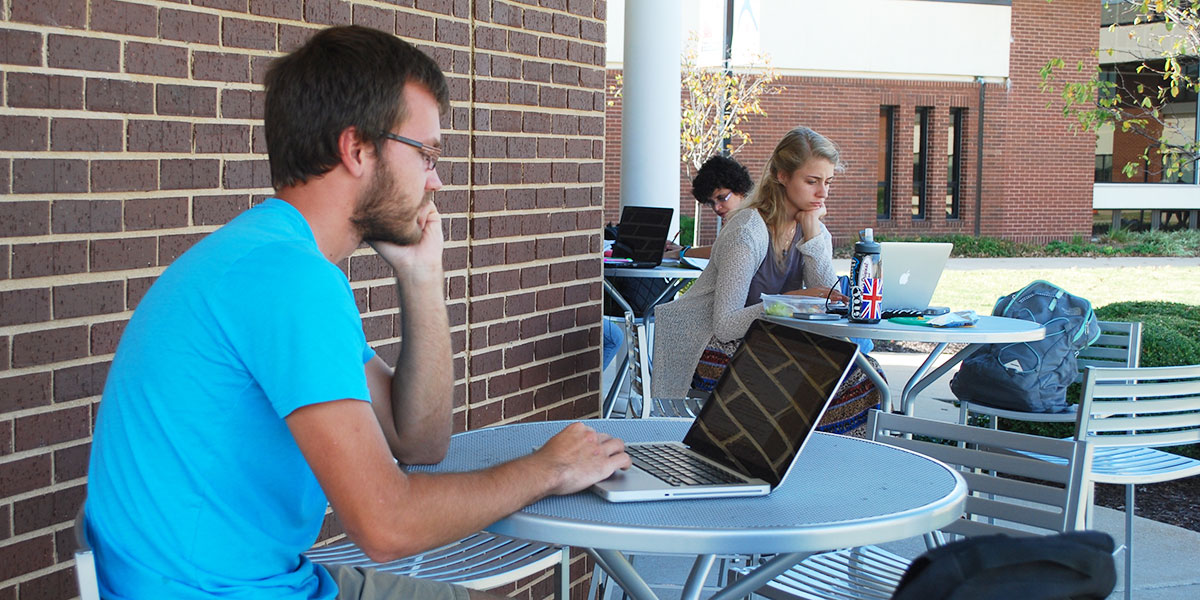 Photos by Ashley Van Camp
Senior Josh Gentry, Christian ministry major, likes to do homework outside of the Perk along with sophomore Emmalie Keating.