MBU Celebrates Faith and Athletics during Homecoming Chapel
Spartans gathered in the gym during Homecoming week for a special time of faith, athletics, testimonies and cheer, along with free milk and cookies outside the SRC after chapel.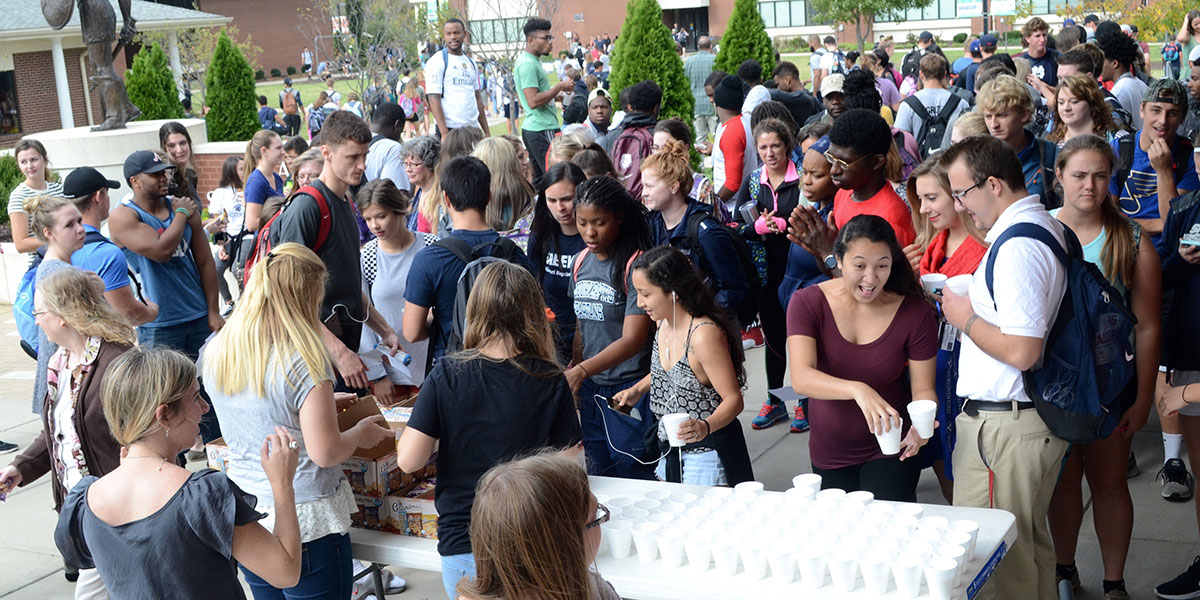 Photo by Steve O'Neal
Students flock to get their free cookies and milk after chapel, with took place in the Sports and Recreation Complex.
__________________________________________________
Tags: Faith Reynolds, Homecoming, Jacob Virtue, Jonathon White, Kathryn Hinrichs, MBU, MBU Cheer Squad, MBU Timeline, Sam Rabb, Stacey Biermann, William Harrington

Steve O'Neal
Steve O'Neal is a staff journalist for MBU Timeline. He is a junior majoring in communication studies at Missouri Baptist University. Steve also actively uses what he is learning to do, freelance work for creative companies and individuals in the St. Louis area. Outside of school and work, he dedicates all of his free time to his band, Years Later, and his church family at SOS Church.