MBU Theatre presents "Little Shop of Horrors," the dark yet comedic story of a carnivorous, talking plant that promises fame and fortune to its unlucky victims in exchange for blood. The show opens this weekend in the Chapel.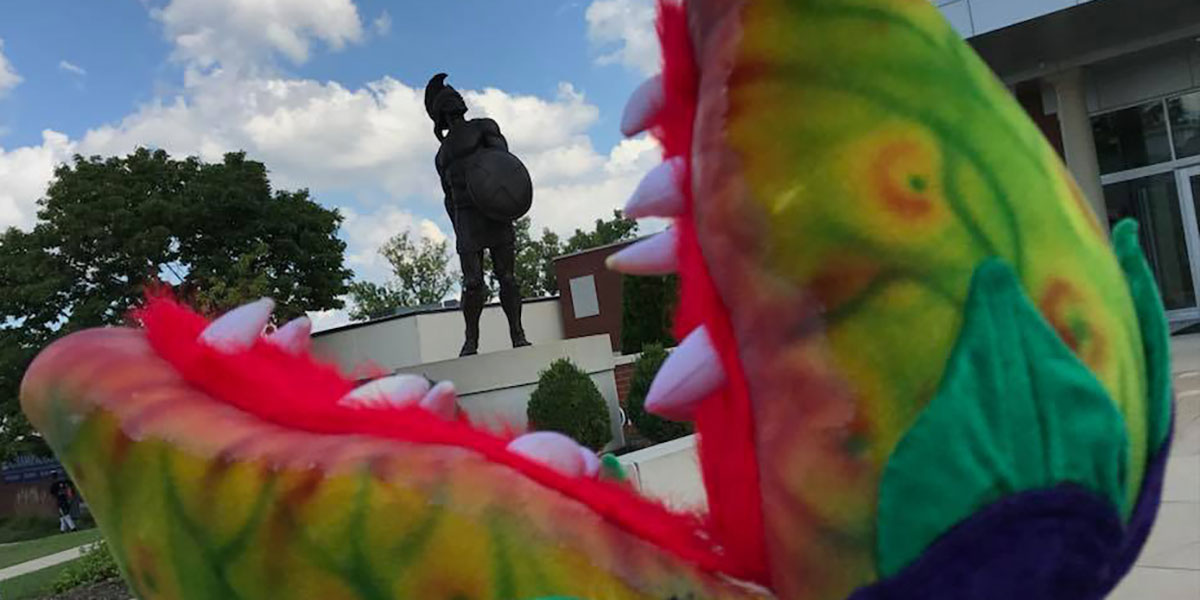 Photos by Tyler Gruen
MBU Theatre students clown around with one of the puppets that will be used in this weekend's play, "Little Shop of Horrors," having a little fun with the Spartan statue during rehearsals.