A creative performance group at St. John Church in Ellisville is spreading God's word in a unique and entertaining way, through a puppet ministry of a very different sort.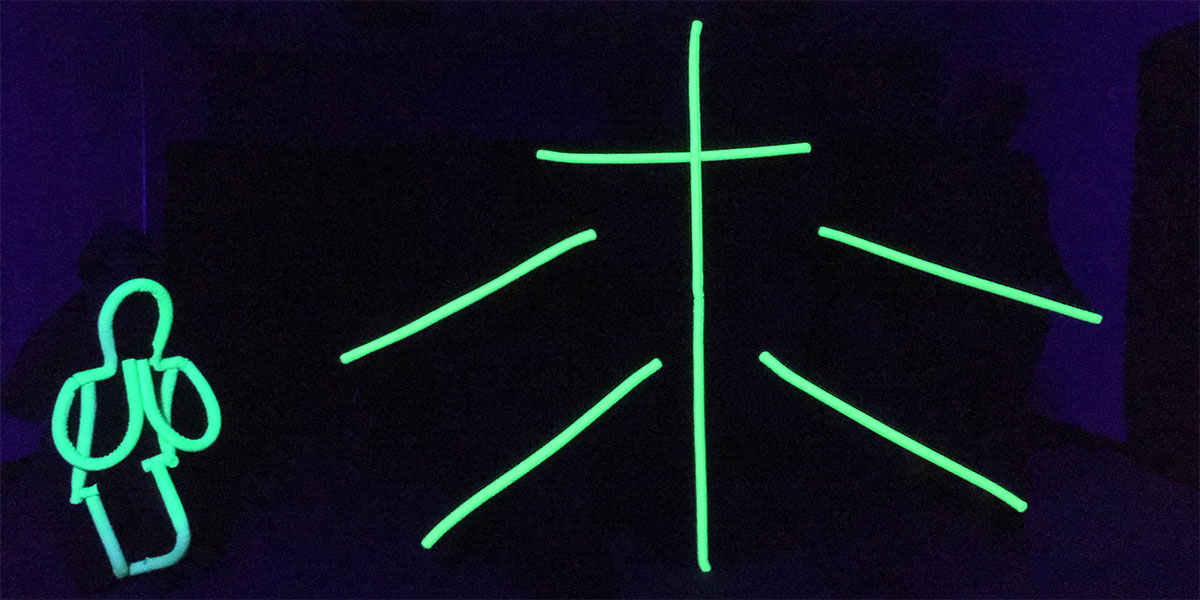 Photo by Michael Klussman
__________________________________________________
Some people are called by God to step out of their comfort zone and do bold things in His name. For a small group of youth at St. John Church in Ellisville, Missouri, they hope to accomplish this in a unique and creative way.
Illumination Ministry, a creative performance ministry at St. John Church, started out as a puppet ministry and seeks to spread the message of God through unique and engaging performances.
The team has been around for over 15 years, originally under the name Kids for Christ. According to Susan Klussman, director of Illumination Ministry, in 2013 the team decided to change the group's name to Illumination Ministry.
While this group might not be well known, their mission is simple and straightforward.
"The mission or purpose of Illumination Ministry is to spread the message of the Gospel of Jesus Christ to others through the use of puppetry and other creative art forms," said Klussman.
This unique ministry accomplishes its mission by subtly inserting the message of God into performances through using a variety of creative art forms.
"As new forms of creative ministry have arisen, the team has tried to stay current. We began with traditional puppetry and then tried blacklight puppetry," said Klussman. "We have experimented with different types of props and specialty puppets, including large two-person puppets. We have also performed using several creative art forms, including dowel rods, non-verbal acting, sign language, hand mime and more."
The wide range of creative art forms used in their shows makes Illumination Ministry unique and allows them to spread the message of God's love outside of their community to individuals of all backgrounds. The team performs around 10 times from August through April, going to various locations around the St. Louis area.
"I love that we go anywhere. We go to retirement homes, we go to churches in the city, we perform at our own church, we go to St. Claire of Assisi which is a Catholic church, we just go anywhere that God calls us. We go there and we shine God's light to other people and it's just a really awesome and amazing experience," said Allison Otto, a member of Illumination Ministry.
Along with performing, members of Illumination enjoy seeing and hearing the reactions of audience members during and after a show.
"One of my favorite things about being a part of Illumination was that with every performance we made a difference in someone's life that day. It is such a unique and creative way to share the gospel to people who might not have heard it before," Hannah Otto, a former member of Illumination, said in an email. "I always loved to hear people's reactions to our performances while we were performing. Little kids would always scream and cheer, adults would gasp and applaud, and overall, everyone in the audience was so impressed. Their reactions would always give me such encouragement that we were making an impact on them."
While audiences learn about the Gospel through Illumination's performances, team members learn important life skills from their involvement.
"Individuals who join the Illumination Ministry team learn much more than just performance skills," said Klussman. "They learn the importance of teamwork. All of the parts in any performance are important. All of our team members need to work together so that the message of the Gospel is clearly seen and heard."
Members of the ministry are expected to help one another before, during and after performances, in addition to during rehearsals. They do everything from setting up equipment to coaching one another during rehearsals.
"One very important thing that team members learn is what they can do if they try. We have had a number of team members over the years who have had physical challenges or learning disabilities. Each has been a successful member of the team," Klussman said. "Illumination Ministry shows them what they can do if they have the desire and determination to try."
In addition to evangelizing, team members enjoy other aspects of the ministry as well.
"I just love the family that we have here. It really is like a family because I've been here since the fourth grade and I'm now a senior in high school," said Allison Otto. "Just watching the kids from fourth grade grow, it's just a really amazing experience to be part of that and being able to help create things that help people understand God."
Most importantly, Illumination Ministry helps team members understand how they can use their own talents and gifts for God.
"Illumination taught me that the vessel that you use to spread the Word of God doesn't matter. What did matter though is that the audience understood the message we were trying to share with them," Hannah Otto said in an email. "We wanted to make songs come to life so that they can get more out of it. Instead of just listening to the song, they could see what it was actually saying and what the main message of the song was. Our ultimate goal was to get the audience to know and understand God's message for them."