MBU broadcast media student Kati Attaway opens up about a difficult period of her life that changed her entire perspective for the better.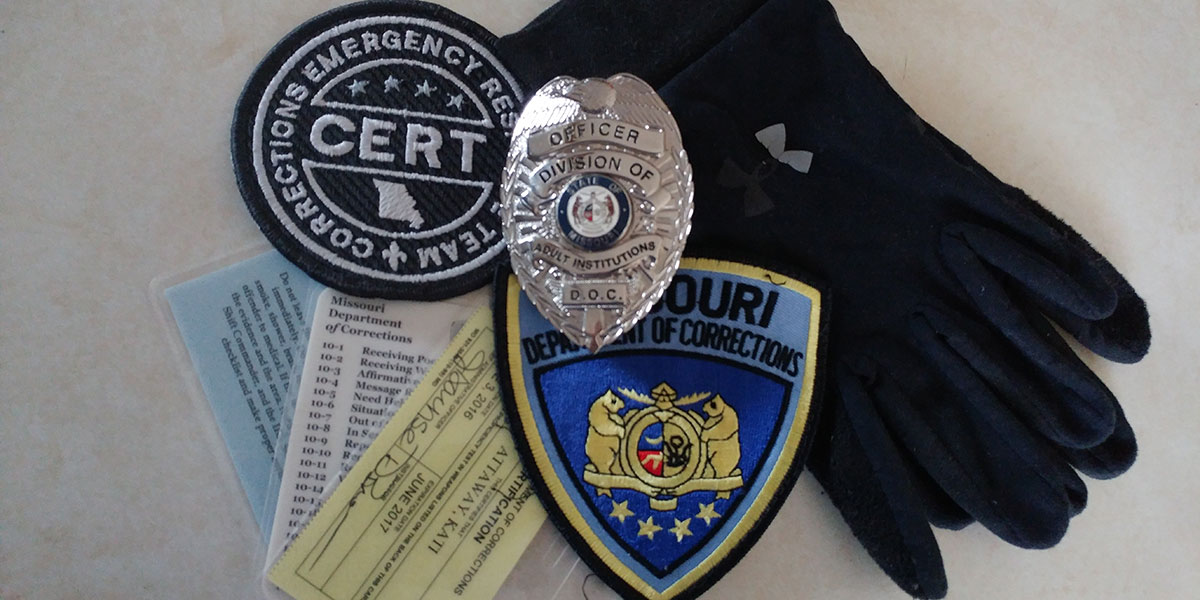 Photo by Kati Attaway
__________________________________________________
Sitting in Chapel one day, a strange feeling took over broadcast media student and single mother of two, Kati Attaway.
"All of a sudden," she said as she paused and thought deeply about the experience, "it was like something kind of popped inside of me."
It was a feeling she hadn't experienced in a long time, which was God softening her heart again to the way it had once been before many of life's trials had hardened it.
There is a story behind what made Attaway the person she is today, years prior to this epiphany she had in Chapel, and it all begins with a relationship that ruined her … before strengthening her into the hardworking, courageous woman she is now.
After graduating from St. Clair High School in 2005, Attaway earned her associate's degree from East Central College in Union, Missouri.
She decided to earn her cosmetology license and it was at this time she met the father of her children, whom she married in her early 20s, but who also quickly became both verbally and emotionally abusive as well as completely unfaithful from the start of their engagement, or maybe even sooner without her knowledge, Attaway recalled.
Attaway said they got married eight months after they met while she was pregnant with her first son as she sarcastically joked that she made smart decisions years back.
"I grew up in the church. My mom was the youth pastor. My dad was on the church board. It was always a very, very big thing for me and I think that was one of the reasons that I rebelled as hard as I did," said Attaway.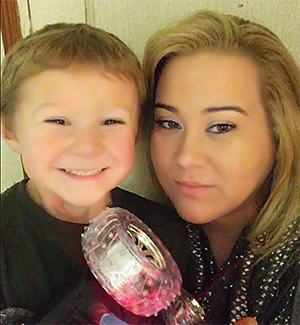 She said that prior to and near the beginning of her marriage, she was, overall, a very introverted person.
"I used to be very, very passive. Very reserved, very quiet. Like I wouldn't stand out to anybody at all because I just didn't want to."
However, she said she had experienced a personality transformation at a certain point in her marriage.
"All of the stuff … I had a complete personality flip. I went from being very passive and reserved-quiet to, 'I will say what I think. And you will feel however you feel about it and I don't care,'" said Attaway.
A month after their marriage, he deployed to Iraq, and while he was there, she found out he had been unfaithful the entire time they had been together. "I found out from the girl … that the day after he proposed to me, he got her pregnant," she said.
He then admitted to many apologies and proposed a plan to do marriage counseling, however, only after creating even more emotional distress for Attaway.
"I miscarried a baby and he blamed me a lot for that and that's when a lot of the emotional abuse started happening," said Attaway.
They went to marriage counseling in addition to a wedding vow renewal to sort out their issues, being that he is the father of her children, yet this didn't change a thing, she said.
A month after their vow renewal, he went to Afghanistan where she found out he was being unfaithful once again despite his promises to change. It was the last straw for Attaway.
"I told him that when he came home, I didn't want anything to do with him, we were done."
While she was coping with all of this, in addition to being pregnant at the time, she was struck with yet another tragedy, Attaway's father passed.
Attaway moved back with her mom to comfort her as she was experiencing heavy grief after losing the man she had been married to for almost 25 years. "They were each other's world," said Attaway.
Attaway said her husband at the time was so angry with her for breaking it off that he didn't even come home for the birth of his youngest son.
When he did come back from Afghanistan after a year, he stayed at Fort Campbell in Clarksville, Tennessee, where he was based, and partied with his friends until he finally came home for about a month after processing from the Army.
"The whole entire month that he was here, he was making phone calls to Florida claiming that he was calling his father," Attaway said. "He was actually arranging to have a job and all this other stuff, getting his own bank account and what not, so that he could move down there and stay down there.
"So when he told me that he was going down to help his dad, he loaded up his car, and I kept asking him, 'Well, why do you need all this?' And he goes, 'Oh, you know, I'm just gonna take it down there for storage.' I knew he was lying, I'm not stupid, you know?" Attaway continued. "And yeah, we were separated but still, it's like, 'You need to be here to help me with these boys.' He drained our bank account and took off to Florida."
She later found out that he had moved in with a girl he had been seeing ever since they had begun their marriage counseling and vow renewal.
It was at this point that Attaway began a 10-month training program at the Franklin County Sheriff's Academy.
"I always respected law enforcement. I always wanted to be in that field, I just did not have the personality for it and I knew I didn't," said Attaway, as her 5-year-old tugged her sleeve to have her watch him play his game.
The personality flip, however, that she had experienced during her marriage made her more fitting for the field she was pursuing and gave her the extra push she needed to begin the sheriff's academy. "My personality flipped, and when it did, I'm like, 'I can do this.'"
Attaway also began working full time as a security guard for Six Flags while she was in the sheriff's academy.
"When I started trying to get back into a more positive God-driven lifestyle, I was still angry but I didn't identify that I was angry. I just thought, 'OK, well, my personality is different, I'm just gonna go with it,'" said Attaway. "So, in the police academy, I was like, 'I wanna be that positive force that while somebody's going through the worst possible time in their life, I can sit there and be like, You know what, let me handle this for you, you know'? I wanted to be that light for them."
But she left the academy before finishing.
"I went through eight months of the 10-month academy and I kind of mentally broke at one point and … I had to walk away," said Attaway.
She was dealing with her divorce at this time while still grieving her father's passing, which she wasn't able to actually sit down and process until about until three years later.
After she stepped away from the sheriff's academy, Attaway still wanted to do law enforcement of some kind where she could be that positive force for people in dark places.
Attaway began her new career on Nov. 3, 2014, at Missouri Eastern Correctional Center in Pacific, Missouri. "I loved it and I was good at it," said Attaway. "I was mean."
She began training at the facility first and was then released to a one-month corrections academy in Farmington where she learned the basic principles and rules.
Following this, she began on-the-job training with other officers until she became qualified as a roving officer. She held other positions as well, including a recreation officer, a yard officer and a housing unit officer.
Attaway recounted her favorite part of the job was the other officers she worked with. "There was not a day that went by that you weren't laughing hysterically at something ridiculous that they did."
She explained the officers were constantly nagging at each other and giving each other a hard time, which is something that comes with so much of the same personality in the same place.
"Going into any form of law enforcement, military, anything like that, you have to know that it takes a certain person, and part of that is they pick at each other constantly. Because if you don't have that camaraderie and you can't pick at each other in the prison, who are you gonna talk to, the offenders? That's when you get caught up," she said.
Despite the laughter and fun she had with her coworkers, only four of whom were female, Attaway had to shut down her trust toward anyone in order to be successful at her job.
"They (prisoners) come up to you and they would just be like, 'Man, you know, I just, I don't even wanna be here. I just wanna hang out with my family' and they would try to bond with you," Attaway said as she described the way the offenders would attempt to gain her empathy. "You had to sit there and think anything they said to you is a lie."
It was hard for Attaway at first because she came into the prison trusting people and naturally assuming that people had the best intentions at heart, which was not true.
She said that her relationship made her an angry person, and she applied it toward her job. "I'm not very proud of how angry and hateful I was. Like, I looked forward to going to work every day and fighting those guys," said Attaway.
"There was a time frame where I wasn't nice at home either. I never wanted to fight anybody at home but I was easily agitated so like if they (her two boys) had a bad day or something, I was already like at a 10 and then they're like, 'Oh, yeah I got in trouble at school,' and I would just lose my temper," she said.
She soon noticed a mirror effect in her children as well, which is another factor that led her to walk out of that field.
"They became very angry at everything that happened, they had the same explosive temper that I did."
Attaway explained that all of the choices she had been making were choices she had been making all alone, rather than letting God lead the way, which woke her up to the fact that she needed change.
"One day I kind of woke up and I no longer enjoyed going into work. I no longer wanted to fight all those guys. It was like once I realized what it was doing to my kids," she said before taking a long pause, "it was just like, 'I can't do this anymore.'"
She was a different person walking out of the prison than she was walking in, "Walking out, it was humbling, I was terrified."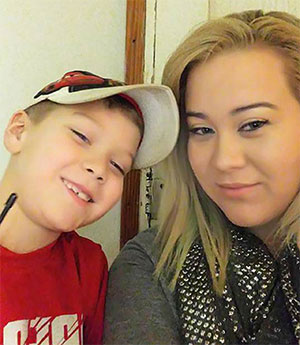 Despite being terrified, she explained she was also experiencing an emotion that had grown almost foreign to her. "For the first time in a long time, I kind of felt … peace."
Attaway explained that after resigning from the job, she attempted going back to her last college but had problems with her financial aid, her class schedules and with getting a loan.
Missouri Baptist University was exactly the light she needed during this point in her life.
"They set up a meeting for me to go talk to Daniel Wood (admissions counselor) and I came up here one day just thinking, 'All right, this is just gonna be another disappointment, I'm gonna be really upset.'"
Attaway said after her meeting with Wood, assistant director of admissions at MBU, that everything seemed to pan out, her financial aid fell into place and she was able to get all the grants she needed as well as a loan.
"That was the only way that I was going to be able to go back to school with my kids was if I got this loan, and it never worked with anywhere else," she said. "It was one of those things when I finally realized how far I strayed away from God and kind of rewired my brain and refocused on wanting to do what he has planned for me instead of what I had planned for me, that everything fell into place," said Attaway.
She is now putting God first and has found a church she attends regularly where she will soon also be on their bridge team doing video work. She also mentioned that her kids are happier and are doing great in school.
Everything she had been through in her life caused her to become numb to her soft side, "I didn't cry," she said. "The worst part was that I didn't feel anything anymore."
She recalled the day she cried in Chapel was the first time in years she had cried in front of people, and she finally felt back to her normal self because of it, "I feel like I've gone back to who I was before my ex-husband."
Attaway said she never thought God would forgive her for her decisions in life, but he did. "He just kind of welcomed me back with open arms and opened all these doors for me and was like 'Hey, I was waiting for you, here you go. I have all these wonderful gifts.'"
"I don't deserve them," she said while holding back tears. "But, I'm going to do everything I possibly can to deserve them from now on."