As the new school year rolls toward mid-term exams, research papers and projects, it's a perfect time to reflect on our goals for the school year, which is exactly what our journalism students are doing for today's blog, answering the question: What goals do you have for yourself during this upcoming year, and how do you plan to achieve those goals?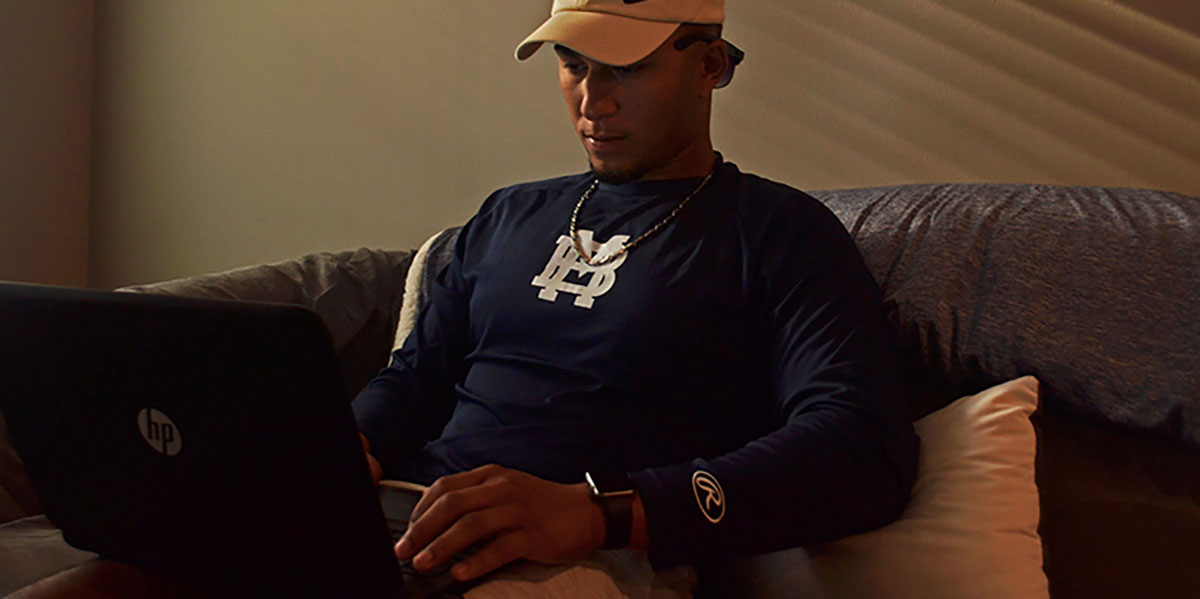 Photo by Trevor Chaney
New School + New Team = New Goals
By HANNAH LEAHY
This could perhaps be the most goal-oriented year I have envisioned for myself in a long time.
I've always had many activities going on at any given time in my life, things that I want to succeed at all at once, no matter how taxing that may be.
That's exactly what I envision this school year to be like; balancing a new school, major-specific courses, my first year on a new soccer team, my first time living on my own, and working two jobs ALL at once.
That being said, I want to maintain the women's soccer team standard of a 3.5 cumulative GPA, while managing to earn a starting spot on the team as well.
I also want to learn how to budget my money, because while working two jobs is nice in terms of regular paychecks, living on my own for the first time has already proven to be just as monetarily challenging as people say.
I also want to fuel my body properly throughout the entire school year, setting aside both money and time to buy and cook healthy food for myself, day in and day out.
Finally, I want to be a highly performing employee at both of my jobs, even though during the season I don't have time to work much.
When I do come in, I want to give my best effort and compartmentalize anything else that's going on at that time.
Basically, to summarize, I'm going to strive to produce nothing but quality work in all areas of my life.
___________________________________________________________________________
A Goal-Oriented Lifestyle
By CARTER MIZE
My goals are simple, and repetitive this semester, in the classroom, weight room, kitchen and baseball field.
I strive and will compete to the best of my ability each and every task I take on daily.
Bigger goals of being signed into professional baseball, being an All-American, and getting good grades cannot be achieved in the long term, nor can I expect to reach my goals if I do not take on each and every day as a great new opportunity to put another brick down toward the "house" I am building.
I begin chipping away at my lofty goals each day I wake up, and making sure I do everything I can that day to reach my goals.
When I lay my head down on the pillow at night, if I know I did everything I could, that is what is needed in order to transfer goals into the new reality.
___________________________________________________________________________
Changing With The Season
By CALEB MILEY
My goals for this semester are to have a complete 180 degree turn around from last year.
This year I will take control of my actions and I will work like I know that I can in the classroom and on the baseball field.
Last year I let the actions going on around me dictate the way and why I did things.
As an athlete one can sometimes find themselves gobbled up by their sport, because you begin to identify yourself only within that sport.
This means when things are rough you can find yourself lost and in a hole that you feel you can't get out of.
How I plan on changing this is reminding myself that I am more than just an arm, and that regardless of baseball I take control of my life.
___________________________________________________________________________
Learning and Loving
By HANNAH CHANEY
The kind of goals I have for myself for this academic year are relational as well as educational.
One is to attempt meeting and building relationships with at least 50 new people on campus this year.
Another is to grow closer to Christ and encourage others to do so also.
My last goal is to whole-heartedly learn in every aspect of college.
The strategy I have for achieving my first goal is to smile at everyone I meet, get to know their names and faces, learn their background and story, and encourage community.
Regarding my second goal, I will continually strive to set my mind on Christ with dedication, commitment and support.
Concerning my last goal, I will commit myself to each class willingly and passionately.
___________________________________________________________________________
The Art of Redirecting Motivation
By CHRISTIAN AKRIDGE
My goal for this semester is to be on top of my assignments.
I am a big procrastinator.
I have been known on multiple occasions to not complete an assignment until the night before it's due.
But, I also have a very motivated, go get 'em, mindset. It just depends on what the subject is.
And that's where my problems start.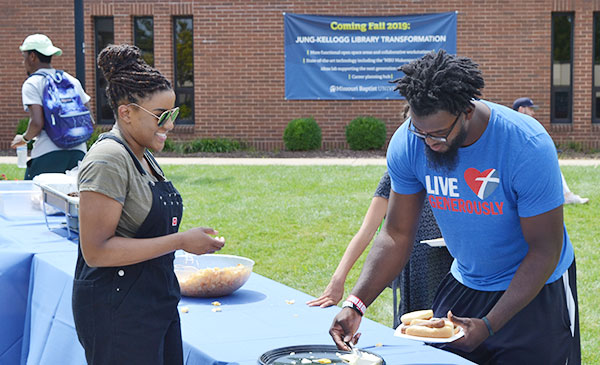 Photo by Torrance Littles
This semester, I am striving to take that motivation for certain subjects or ideas, and transfer it to other aspects of my life.
If that happens, the quality of my work, I feel, will increase.
___________________________________________________________________________
Creating Friendships on Campus
By HAMIN LEE
I enjoy a lot of things about MoBap, starting from friends to the amazing professors.
But the favorite thing I enjoy about MoBap is the fact that we have a diverse community making up the student body.
This ultimately pushes me to challenge myself with what I know and making me a better person.
So because of this, my goal for this semester is trying to socialize with as many people as possible and coming out of my comfort zone.
___________________________________________________________________________
Working on Balance and Appreciating Life
By JORDAN BENAVIDES
I would love to start the semester off strong and finish the semester strong.
I plan on being more consistent and have provision to get me through the year.
I have a goal of learning more about myself and finding balance in my life.
I have a lot going on in my life. School, football, work and my personal life to name a few.
Focusing and investing more in myself is my No. 1 priority. I would like to be conscious of how I use my energy.
There are people in this world who may look at my life as very privileged and fortunate. This fact always humbles me and makes me realize there is someone always worse off and better off than me.
I look forward to the rest of football season. I have a couple goals for the team as well as myself.
Most importantly I want to bring Glory to God through my performances on and off the field. My story will be later used as a testimony.
I won't take my opportunities for granted.
___________________________________________________________________________
Be Who You Are
By MARCUS PADDACK
The goals that come to mind for the school year vary from on the football field, in the classroom and also at my job.
Even though education is a priority over sports, my first goal that comes to mind takes place on the gridiron.
I'm starting my college junior season and 13th year of football in my career, which has been a strong battle dealing with time management and sacrifices.
At the end of this season, my goal is to have been a part of the All-Conference team for defensive linemen in our league.
With that being said, I have a few goals when talking about my education.
I would would like to reach for a 3.0 GPA for the whole year, while balancing out my social and work life.
After football season is over, I'll start working more shifts, hoping to move up to manager/key holder and get a raise.
___________________________________________________________________________
Finding a Balance
By ARIS HOGAN
I have a couple goals for this semester that I hope will make this even better than the last.
I have trouble procrastinating and putting things off.
That's why I want to start by working on projects before they are due. That way I can spend more time on them and not be so stressed when finals week comes.
I am also very introverted and tend to keep to myself, so this semester I hope to become more involved in campus.
I want to spend more time here so that I can meet people and join in some of the events happening this semester.
I am going to work hard to balance my school work and my job, so that I can make the most of this year.
I am hoping that if I follow through with these goals I will have a great semester.