"August: Osage County" is a dark yet oddly humorous look into someone else's dysfunctional family.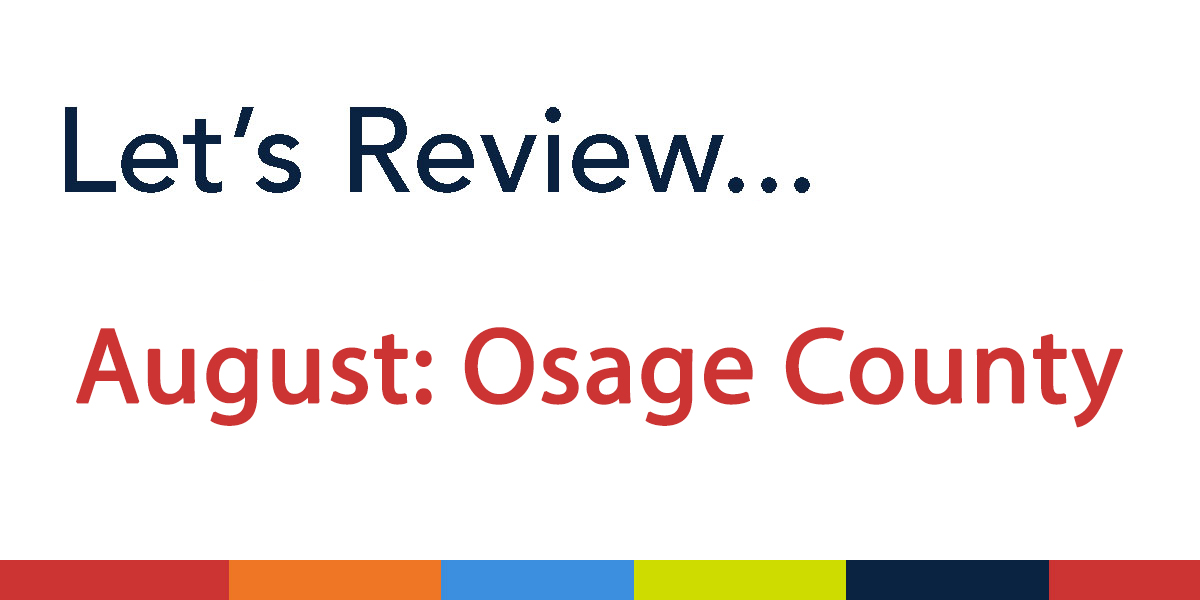 __________________________________________________
Nominated for two Golden Globes and two Academy Awards "August: Osage County," a black Comedy-Drama, gives us an inside look at someone else's dysfunctional family for a change.
With an alcoholic father and a mother who is addicted to popping pills, it's no wonder that their three daughters have chaotic lives of their own.
With the sudden death of father Beverly Weston (Sam Shepard), the daughters Barbara (Julia Roberts), Ivy (Julianne Nicholson) and Karen (Juliette Lewis) come home to prepare for the funeral and take care of their narcotic-addicted, conniving mother Violet Weston (Meryl Streep).
The cast of this brilliantly written screenplay by Tracy Letts ("Killer Joe" and the TV show "Homeland") and directed by John Wells (director of some episodes of "ER" and "Shameless"), made this movie of a southern family in the heart of Oklahoma come to life.
Roberts, who received both an Academy Award nomination and Golden Globe nomination for Best Supporting Actress, did a spot-on job at playing the eldest and wisest sister who tries to find harmony among the extended and immediate family that has come in for the funeral.
With Streep's authentic performance of a drug-addicted, controlling and all-knowing mother takes the phrase "mothers always know" to a believable extreme.
Wells' direction of his vibrant cast made you feel like you were sitting at the dinner table or a fly on the wall of the Westons' family home.
Other noteworthy performances in this film like an independent Abigail Breslin, a shy Benedict Cumberbatch and a cultured Ewan McGregor make this movie a must-see.
The phrase "if it's not dysfunctional, it's not a family" is an understatement for this film, but it is a beautiful portrayal of the rawness and kinship anyone can relate to that is family.
That's why I give "August: Osage County" four and a half stars out of five.
* * * * ½