With 2013's full house of extraordinary films, the 86th Academy Awards were nothing short of brilliant.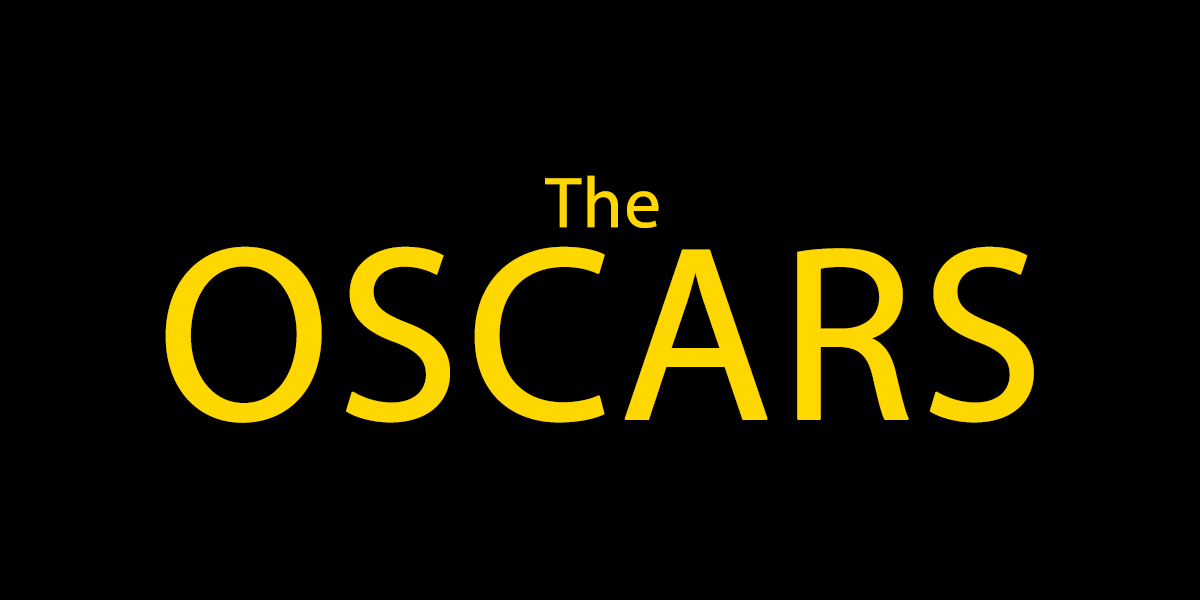 Graphic by: Ryan Arnold
__________________________________________________
Ellen DeGeneres hosted this year's Academy Awards at the Dolby Theatre in Hollywood and did a fantastic job, bringing big laughs to the show by knocking out jokes, handing out pizza to the actors and, of course, taking selfies with them.
The Oscars also did a tribute to the 75th anniversary of "The Wizard of Oz." Pink sang "Over the Rainbow" and her sensational performance blew audiences away.
Bette Midler also sang a memorial song for all of the people in Hollywood who have passed away in the past year, like James Gandolfini, Harold Ramis, Shirley Temple Black and Philip Seymour Hoffman.
"Gravity" won the most awards of the night, taking home seven Oscars, including Best Director.
"12 Years a Slave" won three (including Best Picture), "Dallas Buyers Club" won three (including Best Actor and Supporting Actor), "Frozen" won two, "The Great Gatsby" won two, "Blue Jasmine" won one, "Her" won one and "The Great Beauty" won one.
Now, where there are winners at the Oscars, sadly, there must also be losers:
"American Hustle" (nominated for 10 Oscars), "Captain Phillips" (nominated six), "Nebraska" (nominated six), "The Wolf of Wall Street" (nominated five) and "Philomena" (nominated four) did not take home a single Oscar.
While "Gravity" took home the most awards, the big winner of the night was "12 Years a Slave," taking home Best Picture.
"12 Years a Slave" is a true story based on Solomon Northup's personal experience as a slave.
At first, Northup is a free man but ends up being tricked and sold into slavery.
Here we take the journey with Northup through all of his pain, suffering, hope and faith. If you have not seen this film I recommend that you see it at once.
"Everyone deserves not just to survive, but to live," said director Steve McQueen, who dedicated his film to the people who were or still are in the bondage of slavery.
Win or lose, all of the films nominated for an Oscar this year were great productions that have and will impact the way we look at cinema from now on.
__________________________________________________
Here is the list of all the Oscar winners:
Best Motion Picture of the Year
Winner: "12 Years a Slave" (2013)
Best Performance by an Actor in a Leading Role
Winner: Matthew McConaughey for "Dallas Buyers Club" (2013)
Best Performance by an Actress in a Leading Role
Winner: Cate Blanchett for "Blue Jasmine" (2013)
Best Achievement in Directing
Winner: Alfonso Cuarón for "Gravity" (2013)
Best Writing, Screenplay Written Directly for the Screen
Winner: "Her" (2013) – Spike Jonze
Best Writing, Screenplay Based on Material Previously Produced or Published
Winner: "12 Years a Slave" (2013) – John Ridley
Best Performance by an Actor in a Supporting Role
Winner: Jared Leto for "Dallas Buyers Club" (2013)
Best Performance by an Actress in a Supporting Role
Winner: Lupita Nyong'o for "12 Years a Slave" (2013)
Best Animated Feature Film of the Year
Winner: "Frozen" (2013)
Best Foreign Language Film of the Year
Winner: "The Great Beauty" (2013) – Paolo Sorrentino (Italy)
Best Achievement in Music Written for Motion Pictures, Original Score
Winner: "Gravity" (2013) – Steven Price
Best Achievement in Music Written for Motion Pictures, Original Song
Winner: "Frozen" (2013) – Kristen Anderson-Lopez, Robert Lopez ("Let It Go")
Best Achievement in Cinematography
Winner: "Gravity" (2013) – Emmanuel Lubezki
Best Achievement in Visual Effects
Winner: "Gravity" (2013) – Timothy Webber, Chris Lawrence, David Shirk, Neil Corbould
Best Achievement in Production Design
Winner: "The Great Gatsby" (2013) – Catherine Martin, Beverley Dunn
Best Achievement in Makeup and Hairstyling
Winner: "Dallas Buyers Club" (2013) – Adruitha Lee, Robin Mathews
Best Achievement in Costume Design
Winner: "The Great Gatsby" (2013) – Catherine Martin
Best Achievement in Editing
Winner: "Gravity" (2013) – Alfonso Cuaron, Mark Sanger
Best Achievement in Sound Editing
Winner: "Gravity" (2013) – Glenn Freemantle
Best Achievement in Sound Mixing
Winner: "Gravity" (2013) – Skip Lievsay, Niv Adiri, Christopher Benstead, Chris Munro
Best Short Film, Live Action
Winner: "Helium" (2014) – Anders Walter
Best Short Film, Animated
Winner: "Mr Hublot" (2013) – Laurent Witz, Alexandre Espigares
Best Documentary, Short Subject
Winner: "The Lady In Number 6" (2013) – Malcolm Clarke, Carl Freed
Best Documentary, Feature
Winner: "Twenty Feet from Stardom" (2013) – Morgan Neville