Visit one of these area pumpkin patches to welcome autumn.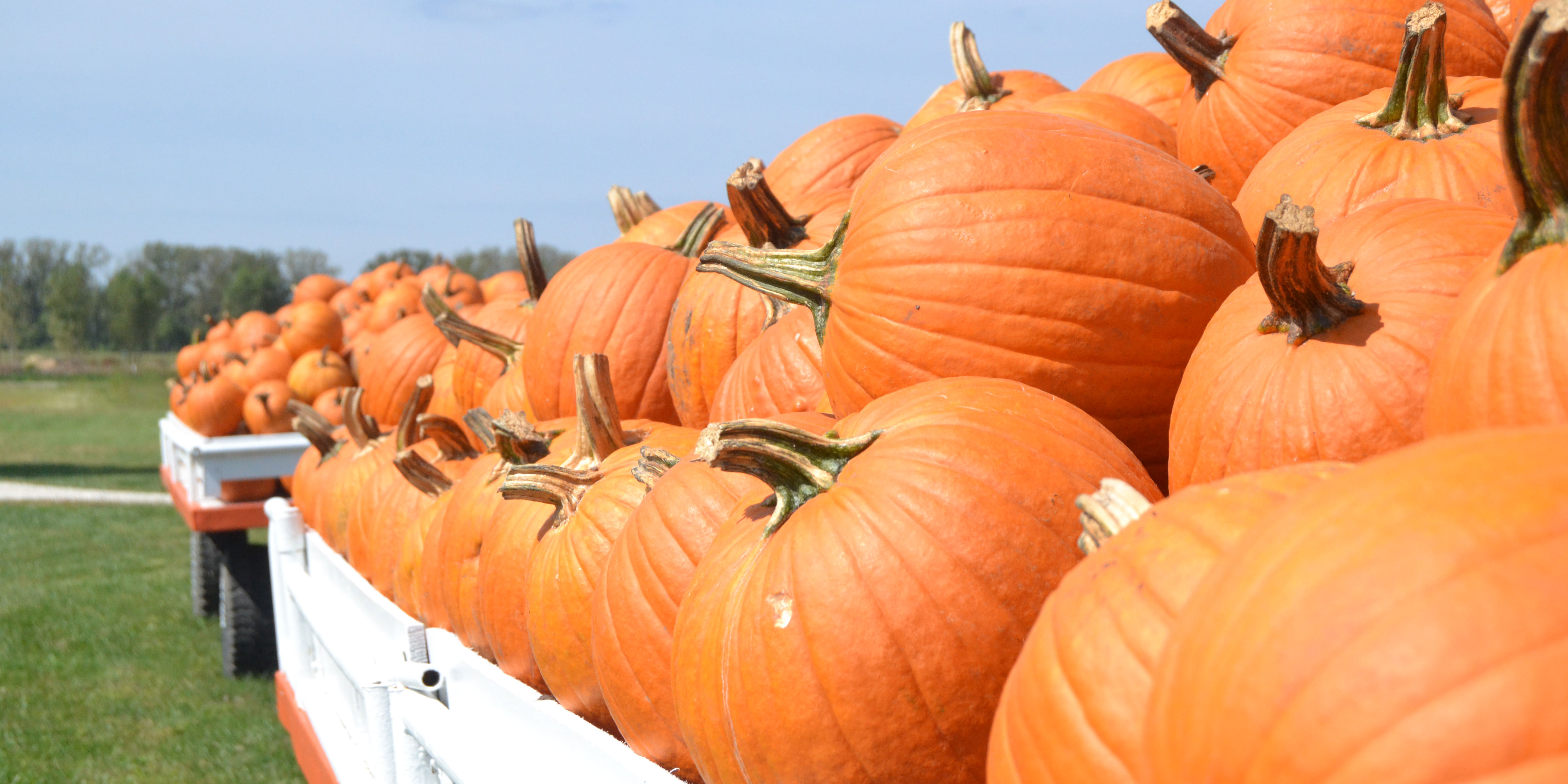 Photo by Brittany Gammon
__________________________________________________
As early-20th Century French author, journalist and Nobel Prize winner Albert Camus said, "Autumn is a second spring when every leaf is a flower."
As the air becomes crisp, pull out your flannel and take a trip to a pumpkin patch.
Looking for the perfect pumpkin? Visit one of these local pumpkin patches.
————————————————————————————————————–
Eckert's Orchards is a destination pumpkin patch for St. Louis natives.
Weekend activities include apple picking, pumpkin cannon show, 10-acre corn maze and festival food.
Bonfires and haunted hayrides are available on Friday and Saturday evenings until 10 p.m.
Grab some friends and take a day trip to one of their Illinois locations in Belleville, Grafton or Millstadt.
Monday and Tuesday admission  is free from 9 a.m. to 6:30 p.m.
Apples are available for purchase.
Admission is $6 Wednesday and Thursday until 1 p.m. and free until 6:30 p.m.
Friday through Sunday, admission is $12 for all-day activities.
Seasonal festivals and free concerts are offered as well.
————————————————————————————————————–
Family owned Rombachs Farm offers free admission every day from 9 a.m. to 6 p.m.
Located 17 minutes away from the main campus, this Chesterfield farm offers weekend activities including hayrides and barbecue.
Pick your own pumpkin from the field or choose one from the pumpkin pyramid.
Pumpkin prices begin at $4.
————————————————————————————————————–
Relleke Pumpkin Patch, located 30 minutes from the main campus in Granite City, Ill., offers fun for all ages.
Homegrown vegetables from Relleke are available at Dierbergs and other local markets.
Enjoy a hayride out to the 10-acre pumpkin patch or grab a bite to eat at Charlie Dave's BBQ.
Mini golf is also available.
Relleke Pumpkin Patch is open from 9 a.m. to 6 p.m. with activities beginning at 10 a.m.