As Easter Sunday is upon us, we are able to reflect back on one of the most challenging years in the history of our nation. For some of us, Easter Sunday might be a time of questioning His presence during the difficult challenges of this past year. And our God is certainly big enough to answer all of life's questions. For others, Easter Sunday is a time of reassurance that an almighty God sent his son to die on the cross for our sins, and rise from the grave to give us all hope for a future. So the question we are asking our journalism students to blog about today is: In this particularly challenging year, what does Easter mean to you? These blogs are Part 2 of a two-part series. Click here to read Part 1 blogs.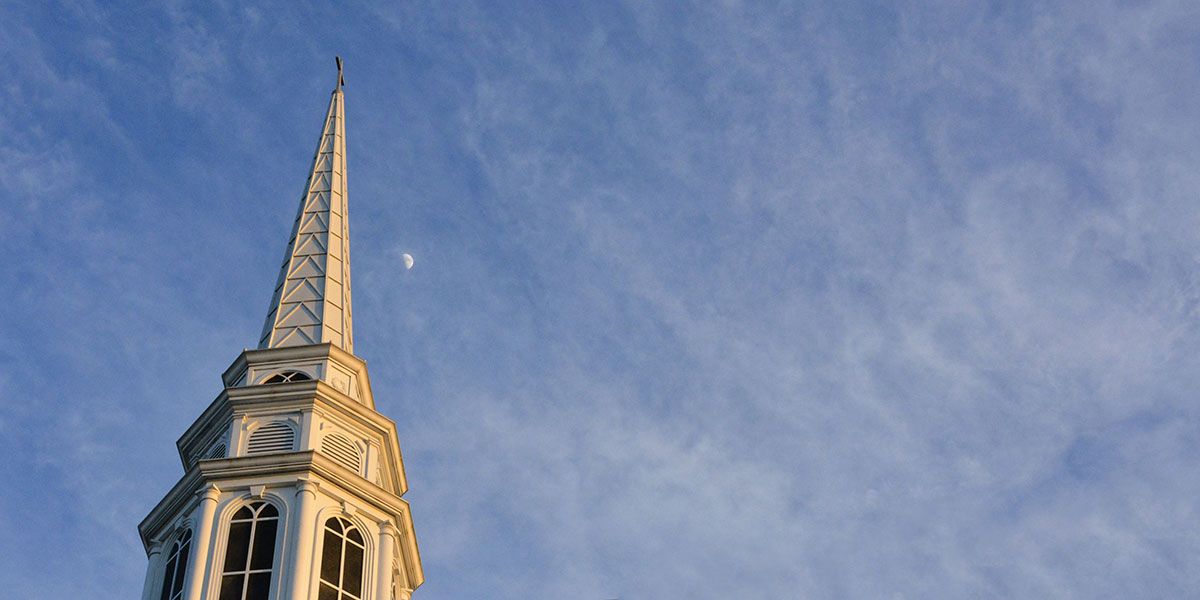 Assembling in the traditional church setting has been especially difficult during this past year, and at times completely impossible, but this weekend we are reminded that the body of Christ is not about buildings, it is about Christians recognizing and giving thanks for Jesus' ultimate sacrifice for a fallen world.        Photo by Jack Gienke
__________________________________________________

MBU Has Helped Change My Perspective on Easter
By KAMRYN BELL
Growing up, I always viewed Easter as a time to travel to Indiana to see my aunts, uncles, cousins and grandparents. 
That is still true, but I was more focused on the Easter egg hunt rather than the true meaning behind the day.
I feel like a lot has changed from only a few years ago and how I viewed Easter.
Coming to MBU, I've been able to further my relationship with God and read His word.
I think about the pain and suffering Jesus, the son of God, went through and how he died for our sins and rose again three days later.
I am forever thankful and blessed for what Christ has done for me and will celebrate Easter in His name.
_______________________________________________________________
COVID Disrupts Life, but Not Easter's Meaning
By ALEX MENZ
Easter is usually a refreshing time for me. Time with family and friends, remembering Jesus' sacrifice and His great love for us, and getting the chance to share that with others makes it a wonderful time.
Obviously, COVID threw a wrench in the world, but it didn't throw a wrench in what Easter stands for.
It is a different time in the world, but I think it helps us to value time with others more and will help us to share our faith and the message of Jesus with others.
Easter is an encouraging time if we encourage those around us and show love to others.
_______________________________________________________________
Looking Forward to Large Family Gatherings
By KAYLEE ASCHER
In my family, Easter has always been a time for my whole family to come together and celebrate the risen Messiah.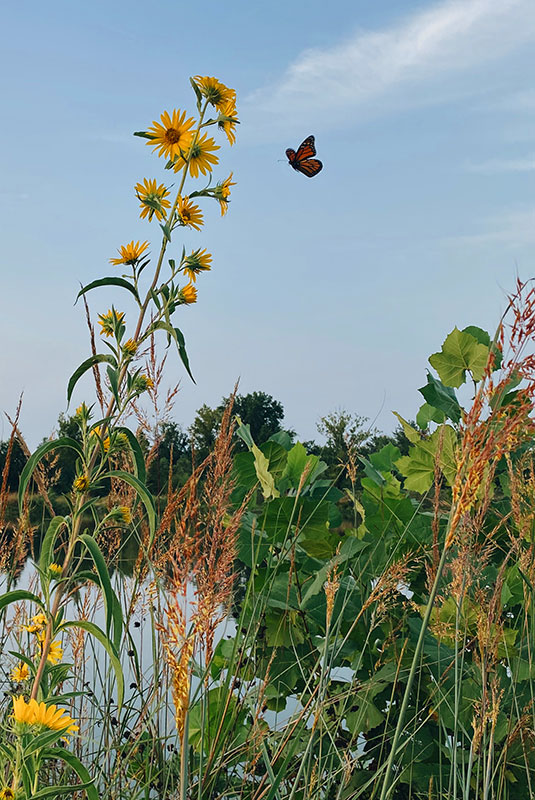 This year, I am excited to once again spend a day remembering the promise of new life and spending time with my rather large family.
Having a large family makes every holiday that much more fun because there is just more laughter and more memories made.
For me, looking forward to a holiday is always my favorite part. That way, the day seems to last even longer when it finally arrives.
I always look forward to making Easter lunch and hiding the Easter eggs for my nieces and nephews to find later. I love to see the smiles on their faces and hear their giggles as they scour the yard looking for the tiny, pastel-colored, plastic eggs.
The older I get, the faster time seems to fly by, so I am learning to be present in every moment, especially on a holiday, because it only comes once a year.
_______________________________________________________________
Giving Life to Christ Brings New Meaning to Easter
By GABBY SCHUBERT 
For me growing up, Easter was never a huge holiday that was celebrated in my family. When my brother and I were younger, we did Easter egg hunts and ate way too much candy. But as we got older, the holiday spirit faded fast.
More recently, since I have given my life to Christ, Easter is a very important day for me. I celebrate this day now with love and joy in my heart for our Savior. 
This Easter, I will be going to church in the morning, then spending the day with family. I love being able to be present in the world, and give praise to our God.
_______________________________________________________________
In a World of Unknowns, One Thing is Certain
By MADI HOUSE 
About a year ago, as we approached Easter, the world was in a state that none of us in our lifetime had ever experienced before. We were confined to our homes, dismissed from classes and jobs and completely unsure of what was in store for the future of not only our nation, but our entire world. 
A year later, we have lived through (and are still living through) a global pandemic. Masks have become essential to daily life. Holidays have not been the same since that fateful day in March when the world shut down. The unknown has become a common occurrence within life.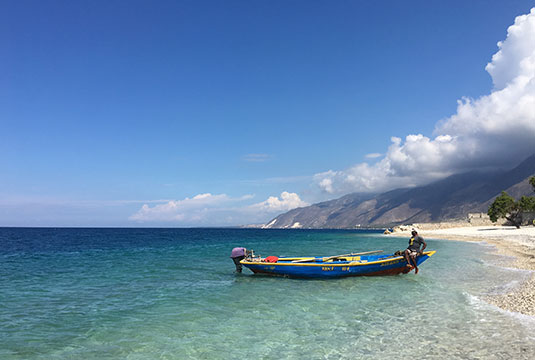 This photo in Haiti shows us that some of the most beautiful views in the world are often surrounded by some of the world's heaviest poverty, a reminder of the need for Christian missions throughout the world.      Photo by Natalie Turner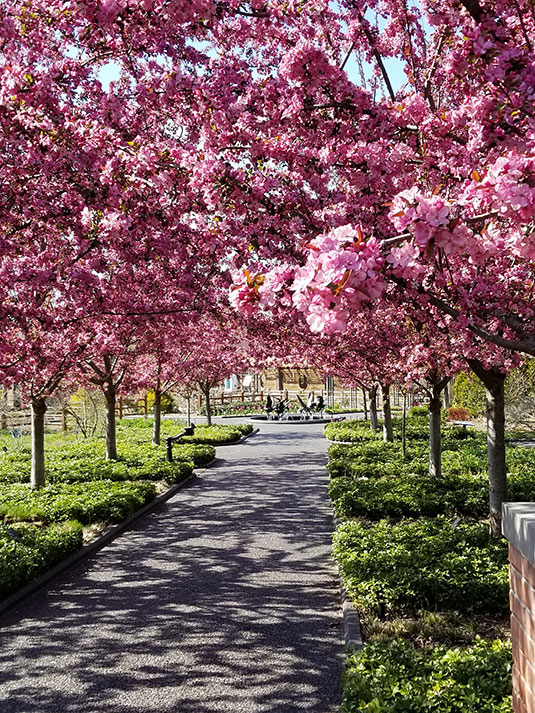 The amazing blooms of spring remind us of a renewed spirit that comes from the new life we find as believers in Jesus Christ.
    Photo by Andrew Frisella
But, honestly, I think all of this explains why I am finding Easter to be even more important this year. Personally, I have the privilege to spend the holiday with vaccinated family members who I haven't been able to see in months. I get to spend the day attending church with my family and revisiting the Gospel. This year, I get to experience Easter in an aspect of normalcy. 
After the past year, I learned just how fragile this world is, and how desperately we need a Savior. Jesus came to this world, died a horrible death, was buried and rose again three days later, conquering death and giving us the opportunity to live forever with Him. He made the ultimate sacrifice so that we can have hope in something greater than this world in all of its brokenness.
The joy within that statement is the whole reason why Easter is worth celebrating. And I am so excited to do so this weekend surrounded by people I love.
_______________________________________________________________
Easter is So Much More than Bunnies and Eggs
By HANNAH CHANEY
Easter means everything to me. 
In fact, Easter is the most significant celebration in human history. 
Not because of some fantastical bunny who hides Easter eggs for children (probably some of us adults too), or because of the ridiculous amount of candy that we consume, or maybe even some gifts we might receive. 
Easter is so significant because of a much greater reason. 
A reason in the form of a supernatural event that has never happened before nor will ever happen again.
This event has changed me and I hope it's changed you too.
So enjoy that Easter egg hunt or overeating your chocolate, but if you know the real reason why Easter is so momentous, then do not forget it. 
If you do not know the real reason, then find out and Easter will mean everything to you too.
_______________________________________________________________
Easter has Always Been Among My Favorite Holidays
By ERIN DUNNEGAN
I have always considered Easter to be one of my favorite holidays and probably even more so this year.
To some, Easter is just a time when the bunny comes to scatter eggs, eating lots of chocolate (it's not like there are other holidays that celebrate chocolate) and maybe spending time with family.
To me, Easter means so much more than just bunnies, eggs and candy. My focus on Easter has always been about the Lamb, Jesus Christ.
This year in particular, I am turning my focus that God is on his throne and nothing that happens in this world is beyond him. God is in control.
It is that thought that has helped me cling to hope after 2020 and even still in 2021.
_______________________________________________________________
I Now Understand What My Father Meant
By J. DYLAN WHITE
I remember growing up and hearing my father say Easter was his favorite holiday, but as a kid I never understood why this would be.
Sure, dyeing Easter eggs and getting candy was fun and all, but could it really compare to all the pomp and magic of Christmas? How could Easter be his favorite holiday out of the year?
As I get older, I think I've begun to understand my father's reasoning. I've realized how every other holiday, outside of a biblical celebration of Christmas, pales in importance compared to Easter.
No other holiday approaches the level of importance Easter does for our eternal salvation and being. On Easter, we celebrate the ultimate victory over death, over sin and over the curse humanity has been under since the Garden of Eden. 
We are no longer doomed to separation. We are no longer condemned. We have been freed.
Our sins can be left behind, and we are free to pursue the Lord wholeheartedly and without limitation. 
Fully appreciating this fact only can be realized with age, I believe, and I become more appreciative each year as I have done more for the Lord to have saved me from.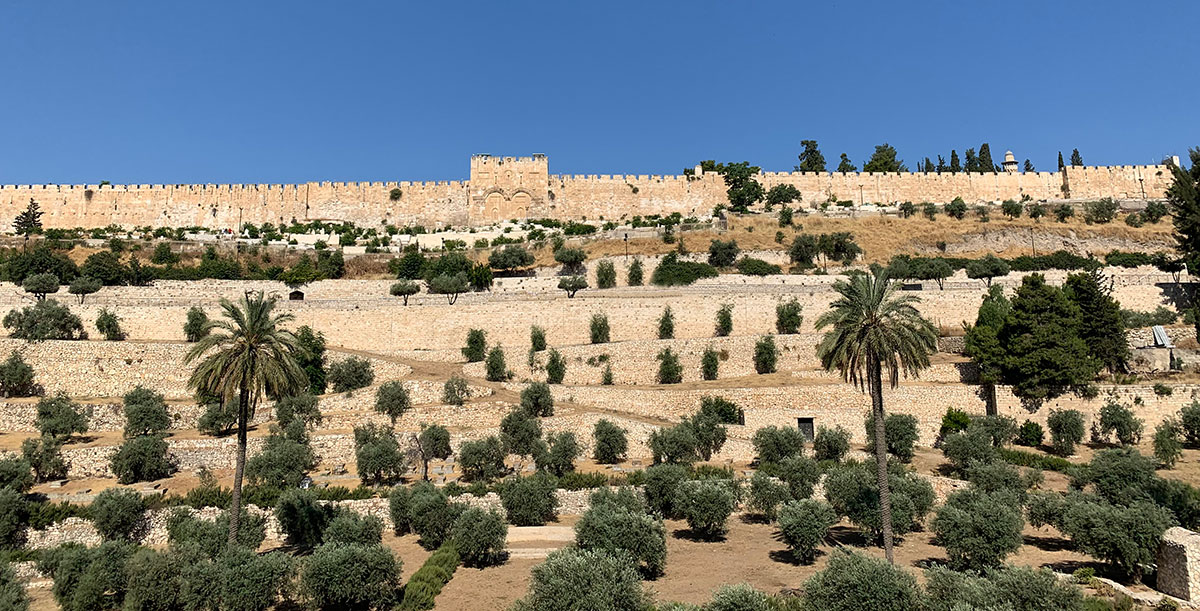 This is one of the walls surrounding the ancient city of Jerusalem, which MBU students are able to see on the university's annual tour of the Holy Land, which was put on hold last year due to COVID but which will hopefully resume next year.       Photo by Sophia Slay