As Easter Sunday approaches we are able to reflect back on one of the most challenging years in the history of our nation. For some of us, Easter Sunday might be a time of questioning His presence during the unprecedented challenges of this past year. And that is understandable. Our God is big enough to answer all of life's difficult questions. For others, Easter Sunday is a time of reassurance that an almighty God sent his son to die on the cross for our sins, and rise from the grave to give us all hope for a future. So the question we are asking our journalism students to blog about today is: In this particularly challenging year, what does Easter mean to you? These blogs are Part 1 of a two-part series.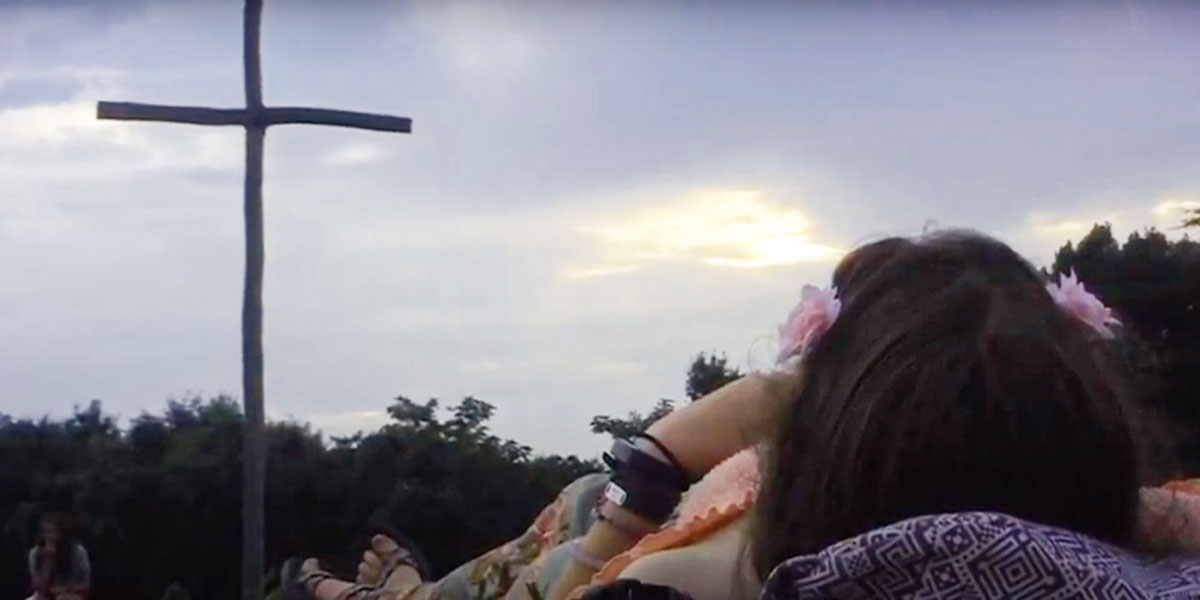 Easter is a time of reflection and appreciation for the sacrifice Jesus Christ made for us on the cross. In this photo, Camp Akita, a church camp in Logan, Ohio, which runs throughout the summer each year, has a hill called Bald Eagle, where students hike for a full day of worship.       Photo by Kamryn Bell
__________________________________________________
Easter is the Time for Reflection
By KADEN SPRUELL
I believe that this year, Easter may be more important than it has ever been in the years past. Although we are still currently in a world pandemic, we are definitely much further along than we were a year ago today. 
Easter to me has always been about spending time with family and loved ones, and enjoying the rare time in which we can all come together for our Lord and Savior. This will mark the second straight year in which our family will not be able to do these things.
For me personally, I look forward to being around my immediate family and really cherishing their presence, as being away from home for college can often create separation in that aspect. Most importantly, this year is a reminder to myself to always have faith in the Lord above and His plans for our lives.
I will use Easter this year to also take a chance to reflect on my decisions over the past year or so, and try to organize a better lifestyle for myself moving forward. That will be the most important thing for me to take advantage of over the holiday weekend.
_______________________________________________________________
Peace, Family and Thanks
By MELISSA LAWRENCE
Easter has meant many different things to me over the years, from not wanting to wear scratchy and fluffy dresses as a young child, awkwardly standing around at church waiting for an Easter egg hunt to begin, getting white chocolate bunnies in Easter baskets and looking forward to Christian cinema releases, but now as an adult, it brings me peace and reminds me to be thankful for my family and life. 
I find peace during Easter because it reminds me that time is still moving when it feels like everything is wrong and stuck, whether at home or in the world. 
The realization that all those years ago, God and Jesus were thinking about me and my family specifically — knowing the troubles I will face in each specific moment, down to the minute and second.
As my brothers and I grow up during the COVID pandemic, one of the things that has been the focus for myself these past years is keeping my siblings together as a unit, to love, to understand and support one another.
This Easter will be different from others because my brothers have grown out of the child phase that is fascinated and wants to be included in everything, but it opens new territory for stronger relationships and them wanting to make lasting memories between us.
When Easter rolls around, I usually post about how to treat your pets with kindness because I have a rabbit, named River, that reminds me of God's love every time I look at him, and he is very much a member of my family.
_______________________________________________________________
Some Normalcy Returning This Easter
By ORVILLE PARKER III
Easter, being one of the most celebrated holidays among Christians, is a staple for people that represents hope, togetherness and joy. For a lot of people, it is a time for family to come together and celebrate the resurrection of the King, but due to COVID, most people couldn't participate in their favorite holiday traditions.
I believe due to this, participating in this year's Easter will mean much more to those who couldn't experience it last year. 
With waves of vaccines coming out and some states beginning to loosen or lift their COVID regulations, this Easter represents a possible return to some semblance of normalcy. 
I know that when it comes to my own family, we are all looking forward to being able to go to church for Easter service, possibly come together with some relatives, and experiencing the old joys of family and faith pre-COVID.
In a case of irony or happenstance, I believe it's worth noting the parallel of resurrection and restoration that is presenting itself where we as a world are coming out of such a dark time and into a space of new life.
_______________________________________________________________
Renewing Faith for Easter, and Mama's Cooking
By AUSTIN RICHARDS
Easter is a Christian holiday celebrating the resurrection of Jesus from the dead. Other than Christmas, Easter is one of my favorite holidays to look forward to. This year going into Easter is different but being able to celebrate this holiday with my family will be the same.
COVID has put everyone on pause, and I think that helps me grow closer to Jesus even more due to the free time that I now have. It was only right to get right with the Lord and grow more spiritually with him.
My parents always told me how important Easter Sunday is. As I grew up learning about my Lord and Savior, I was able to be the faithful and spiritual man I am today. I am thankful for my parents for that.
I find Easter very peaceful because I feel like that is when family comes together as one. Growing up, I always look forward to going to church, wearing matching suits and ties with my pops, and eating great foods from my mama.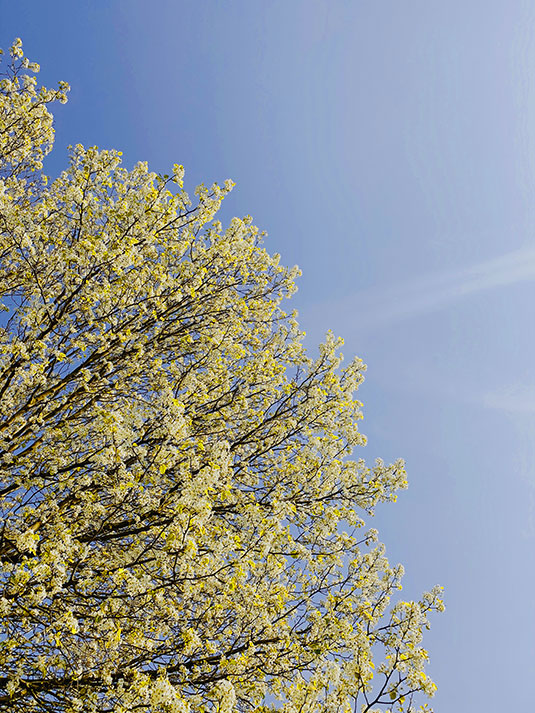 Spring is blooming throughout the St. Louis region.        Photo by Alyssa Beaudoin
Blessings Among the Losses Bring Sense of Hope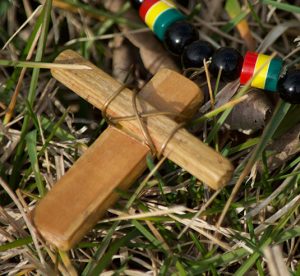 By AMELIA SHAW
Easter looks a lot different this year than it has in past years, but the celebration of hope and renewal remains steadfast in the chaos of the pandemic and the social issues that come with it.
Yes, I will not be able to go on an exciting Easter egg hunt with my younger cousins. I won't be able to hug my grandparents and watch them play with the babies in our family. I won't be able to take part in the Easter traditions I've taken for granted in years past. 
Despite what I have lost, I've been blessed with the opportunity to celebrate Easter with my parents and my family members who have been fortunate enough to be vaccinated.
I get to celebrate the health of most of my family members, I get to spend time with my friends in person, and I get to attend church and other live events. This time last year these were all things I was questioning if they would ever be the same again. 
I firmly believe that in this Easter season of hope and renewal, my outlook on this life will become more positive, and I will be able to cling onto something greater than me and my problems — God.
_______________________________________________________________
A New Meaning for Easter
By DANIEL FEUSTEL 
Growing up in a household that wouldn't be considered religious, I never saw an immense amount of importance behind Easter. This year's Easter does not feel any different to me. 
I will still be away from family and given that COVID is still an issue, I won't see any impactful differences in terms of celebration.
I will simply spend this Easter remaining focused on my goals and reflecting on the positives within my life, giving thanks and appreciation to God for simply seeing another day.
_______________________________________________________________
Finding Joy During Easter Celebrations
By LIBBY SCANIO
Easter this year encourages me to reflect on how my God is powerful and sovereign even in hard and confusing times. 
Last year around this same time, everyone was in a panic about the pandemic, making it hard to focus on the future and the good when the present felt so foreboding and scary.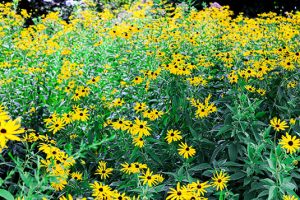 Although Easter looks different this year with fewer Easter egg hunts and family members visiting, it is still a joyous occasion filled with Sunday services and excitement of worship. 
Easter for me will consist of visiting my immediate family and having lunch with them while also enjoying the presence of my almost 3-month-old nephew, August Finn, who I call Gus Gus. 
This year, Easter still looks different than normal but it is closer than last year, and for that I am grateful and excited to praise God for the blessings He has given me.
This year, Easter reminds me to have faith in God through the easy and hard times, the good and the bad, because He is the same through it all.
_______________________________________________________________
Jesus' Sacrifice is the Greatest of All
By JESSIE KUNKEL
Personally, I don't think Easter carries greater significance this year than any other years. 
Yes, the pandemic caused strife, sadness and uncertainty, but it is nothing in comparison to what Jesus experienced as He prepared to die for our sins. 
I think this Easter I am going to try my best to put the devastation and inconvenience of COVID in perspective of Jesus' sacrifice on the cross — recognizing His true pain and suffering so that we can live freely. 
As we celebrate the glorious resurrection of Jesus Christ this Sunday, we should be so overcome with joy that Jesus lives in us, is always in control, and will never neglect us as we reflect on the tough times of the pandemic. 
With all the devastation that our culture wants us to believe, as Christians we must stand in unity and celebrate the resurrection of Jesus.
_______________________________________________________________
Count Your Blessings This Easter
By RYAN HICKS
This time last year, I was finishing up a lacrosse season at my last college, and this year I was finishing a football season at a new college. Every year since I was 6, I have always been in a sport around this time.
Unfortunately, I have lost some family members throughout the years who I wish I had been able to spend more time with, but I have always been so busy with athletics.
My family has always been big on counting your blessings. Whether you find many in a day or few, you still have something to be thankful for.
Now I have had days where my blessings are numerous and there have been days where I only can find happiness in my health.
Regardless, I am excited to finally be coming to an end of this pandemic and maybe get back to a sense of normalcy.
_______________________________________________________________
Be sure to check back tomorrow to read Part 2 of this two-part blog series on MBU Timeline, Saturday, April 3, and then enjoy a blessed Easter Sunday, April 4.


A stunning array of incredible colors are on full display inside Cadet Chapel , the most iconic building on the campus of the U.S. Air Force Academy, north of Colorado Springs, Colorado, and the most visited man-made tourist attraction in the state.         Photo by Hannah Leahy