With 6.5 million Christmas lights, Silver Dollar City takes the award for the ultimate Christmas lights show experience. Located in Branson, Missouri, Silver Dollar City attracts thousands of visitors every Christmas season not only for the riveting rides and live shows, but also for the spectacular display of Christmas trees, wreaths, and miles of ribbon and garland spread throughout the park.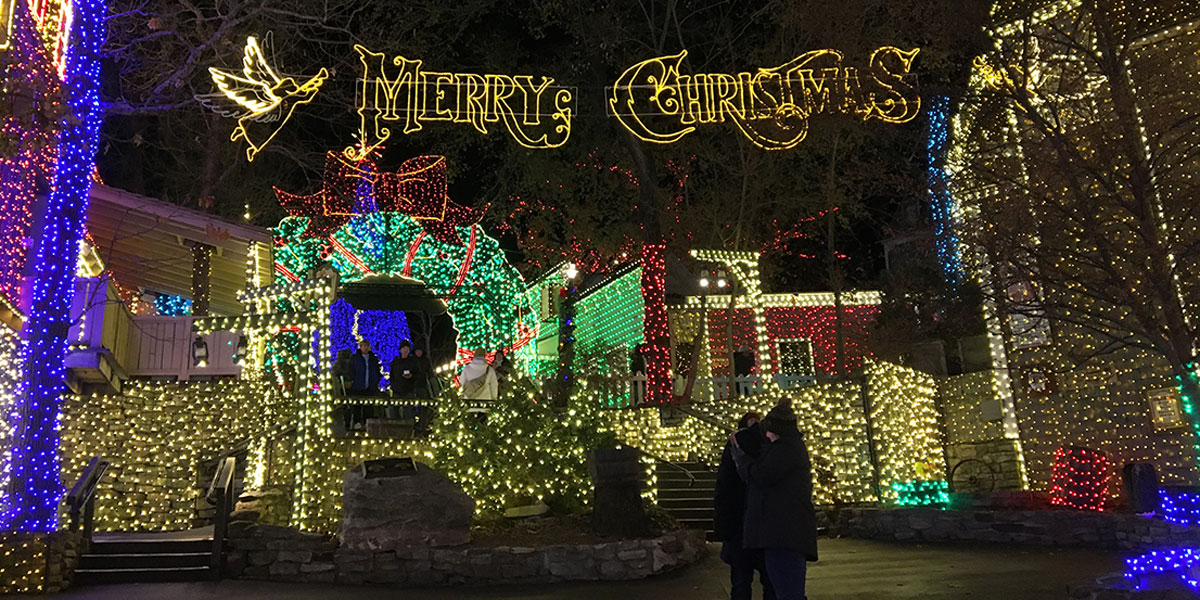 Nothing says Merry Christmas quite like hot chocolate, presents and family gatherings, but also a colossal sign is a good way too. This gigantic "Merry Christmas" sign greets visitors as they enter Silver Dollar City in Branson. All photos by Kaylee Ascher

Documented in 2020, the spectacular Christmas lights at Midtown were a sight to behold.