Quentin Earl Darrington, a Tony Award-winning actor and Grammy-nominated performer, is first and foremost a Christian, and he will be working with theatre students on campus to discuss how he manages those two distinctions, while also evaluating their work during a master class that is open to the public.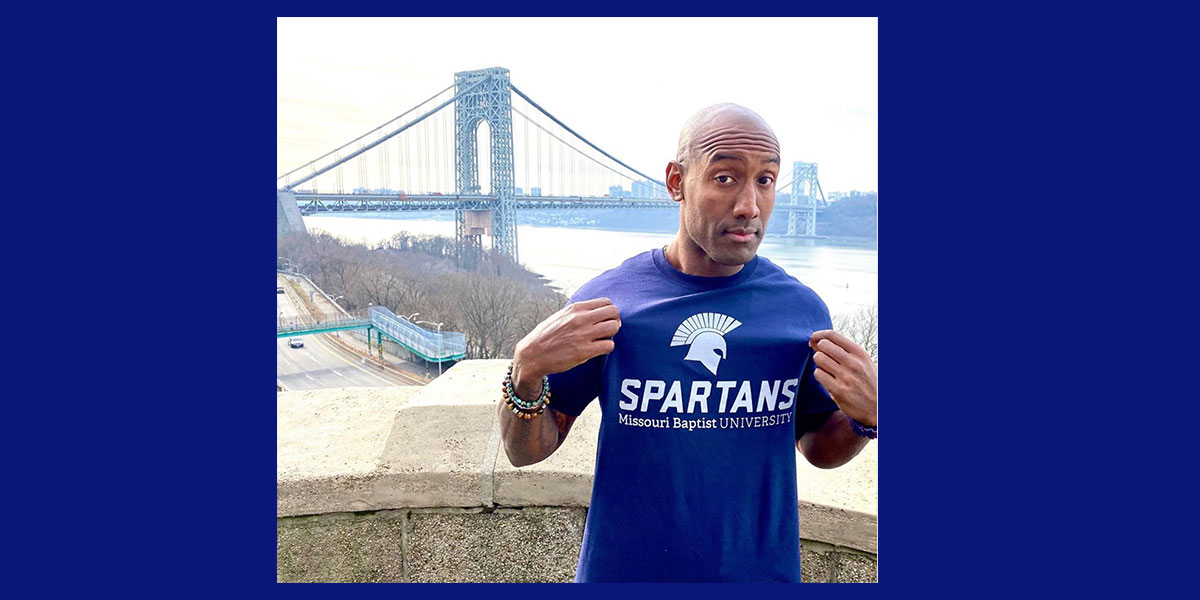 Missouri Baptist University's Theatre Program is welcoming Broadway artist, Quentin Earl Darrington, to host a master class and Q&A, 10:30 a.m. to 2 p.m. Monday, Feb. 3, in the Performance Hall.
Darrington will be discussing his experience as a Christian working in theater, aiding students in a variety of techniques specific to their area of performance and performing himself.
Among the performing students are Nathanael Pezzo, Alle Head, Lindsey Peters, Cameron Tyler, Eliana Steele and Daniel Dilworth.
Students will perform monologues or songs and receive feedback on acting, audition and singing techniques.
This event is free and open to all current MBU students, faculty, staff and prospective students.
Members of the community and other schools are welcome to buy observer tickets for $10.
To reserve a seat contact Kasey Cox by email at kasey.cox@mobap.edu and tickets are available through the MBU Box Office website.
"The cool thing about master classes is that we can all learn from one another," said Cox, assistant professor and director of theatre and dance at MBU.
Tyler is eager to ask Darrington about how he deals with rejection in the theater business.
"I'm excited, especially 'cause he's done Broadway before," Tyler said, "so he's had big auditions and he's had small auditions."
Along with Darrington, members of The Hang will speak to students about connecting with other believers in the performance industry as they transition to New York City.
"There's something about, especially in a city like New York, knowing that you have a home base. You've got a built-in support system, so that if you fall, that someone is there and they share your faith," Cox said.
The Hang is a North American Mission Board para-church ministry run by Southern Baptist Missionaries.
The group of artists from New York City is dedicated to supporting its members professionally, by giving them access to classes and connections, socially, by giving them a place to meet other artists in the city, and spiritually, by giving them a place to talk and grow in their faith.
Kayla Gizzard, co-founder of The Hang, said, "It's an incredibly packed city, but most people here are incredibly lonely."
Gizzard and The Hang team use the Gospel and Christ's desire to heal people physically and spiritually to encourage them to minister to other artists in the community by giving back, teaching classes and hosting an open Bible Study twice a month.
Cox connected with Gizzard while promoting MBU Theatre's New York Showcase on Instagram.
"I got in contact with them and they said they could hook us up with Quentin Earl Darrington and have supper while we were up there," Cox said. "It was a really cool connection we made with them."
When Cox returned to St. Louis, she and Gizzard began planning an event to bring The Hang and Darrington to MBU.
"Quentin offers probably the best Broadway workshop that I've ever experienced," Gizzard said. "I'm always really excited to be able to watch students learn from him."
Darrington made his Broadway debut in 2009 as Coalhouse Walker Jr. in the 2010 Tony-nominated revival of "Ragtime." He was nominated for a Grammy for his most recent role as Agwe in the Tony Award-winning revival of "Once On This Island," and starred as Old Deuteronomy in the Broadway revival of "Cats."
In addition to his numerous Broadway performances, Darrington starred in the national tours of "Memphis," "The Color Purple," "The Lion King" and "Ragtime."
Beyond his stage career, Darrington has guest starred on TV shows like "Elementary," "Madam Secretary" and "The Code."
The Hang and Darrington are available to book for events. To learn more about The Hang or book a visit, go to thehangnyc.com or follow their Instagram at thehangnyc.