Here in the St. Louis area we do not take our BBQ very lightly. I personally have been to many BBQ restaurants in the area, and I can most certainly say that Dalies, without a doubt, is my favorite.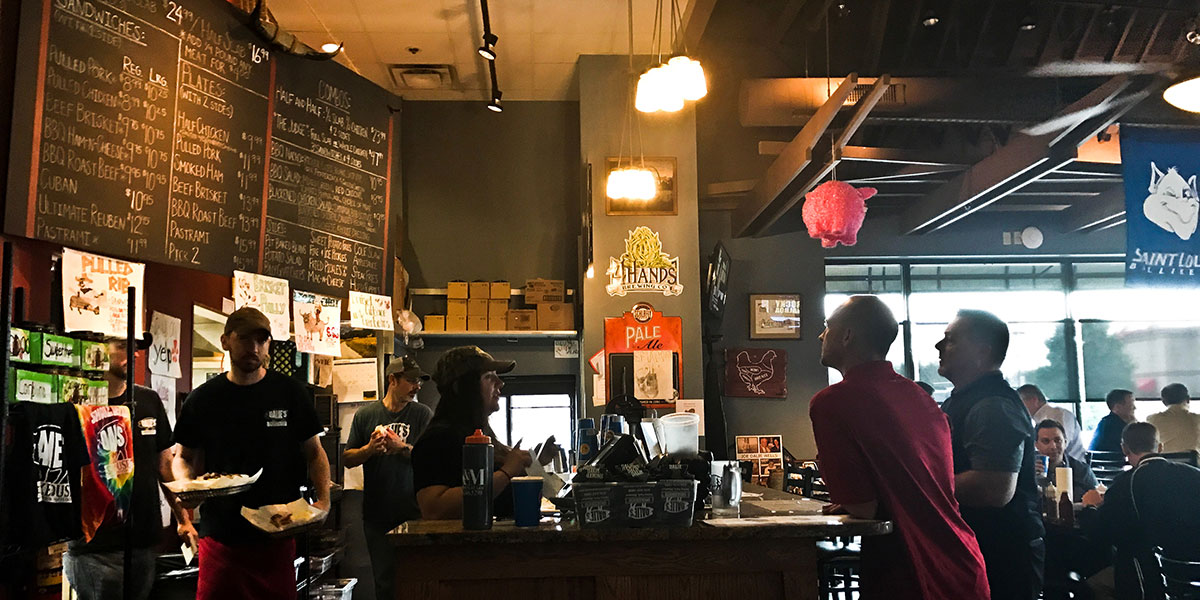 Photo by Kayla Glyshaw
____________________________________________________________
Name:
Dalie's Smokehouse

Address:
2951 Dougherty Ferry Road, St. Louis
Food:
★★★★★

Atmosphere:
★★★
1/2
Price:
$$$
From the moment you exit your car or even from across the street you can smell the mouthwatering aroma as it fills the air.
Dalie's Smokehouse, located near the Dougherty Ferry and Big Bend intersection in Valley Park, typically has a line stretching out the front door during any given lunch time.
Open every day except Monday, their business is always crazy, making the inside quite loud and overwhelming.
If you're wanting a serene and peaceful meal I would look somewhere else because this place is quite a party.  
Due to its small seating area the place typically feels very crowded. Their service style is order up front then sit down service.
Whereas it is a busy and fast-paced environment the staff is very attentive to what you might need and are well-providing.  
Now about the food.
They serve all the basic barbecue meals such as pulled pork, ribs, chicken and pork, plus more unique BBQ styles like ham and cheese, roast beef and reuben sandwiches. 
My favorite part about their food is that you can tell the meat is fresh and juicy.
That makes sense because all their meats are slow smoked over cherry wood for up to 22 hours.
I enjoy a good pulled pork platter and places like Bandanas always make their meat too dry while Dalies hits the sweet spot of not too juicy and not too dry.
In addition to their meats being perfectly juicy and utterly satisfying, their array of sides pull together the perfect BBQ meal.
Warm, creamy and cheesy mac n cheese topped with breadcrumbs will leave you wanting more.
If you're ever in the mood for some juicy rich barbecue you should stop by Dalies for a mouth watering meal.