Stuart Harrier discovered his life's mission and God-given passion to lead others in worship with a selfless attitude and reverent heart through his four-year journey at MBU.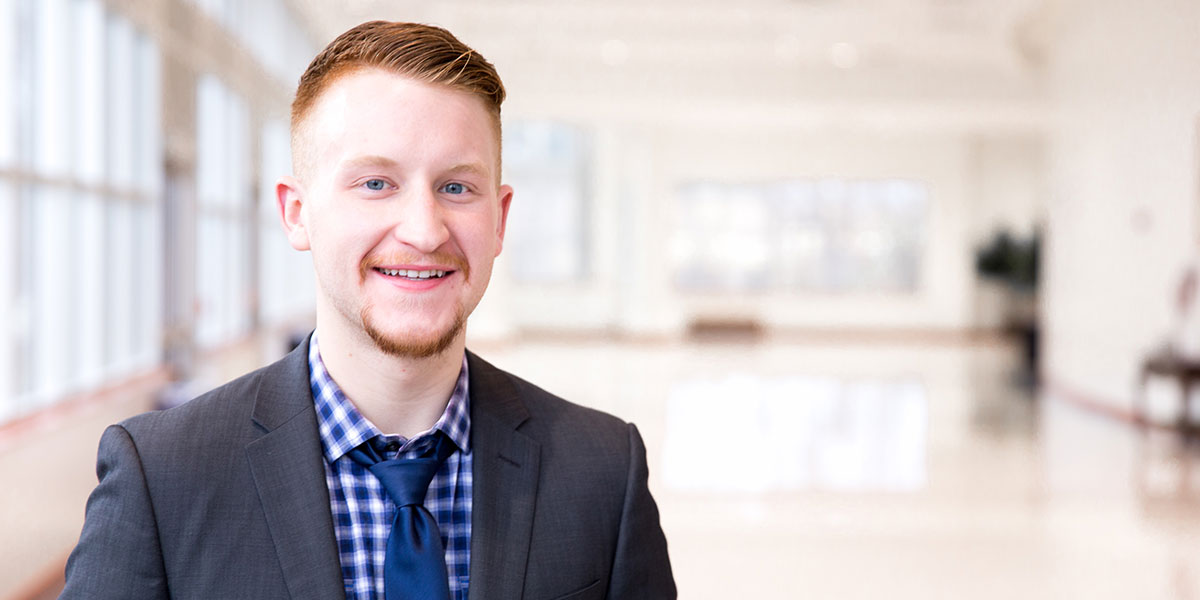 Photo by Josh Eaton
__________________________________________________
As we age and mature we discover what we're passionate about, we find our niche, our area of expertise that we can advance in, change the world in, glorify Christ in, and for senior bachelor of arts major, Stuart Harrier, music was that calling.
Harrier has been singing for as long as he can remember, but has been training in voice for the past eight years, piano for four and guitar for 12.
Harrier had known for awhile that music was his passion, and his faith in Christ shaped him into the man he is today. Combining his passion and desire to serve Christ in obedience and humility seemed to make perfect sense.
Harrier's brother, Ian, who was a student at Missouri Baptist University back in 2013, opened his eyes to the opportunities MBU's worship team offered, and attending MBU seemed like the perfect plan.
"When I was in high school, he would always come home from school and talk about how great Chapel was. I was already heavily involved with music at my church. I was in the youth worship team and we would have the occasional chance to lead worship for the church," said Harrier. "I went with my brother on Thursdays my junior and senior year of high school. Not every Thursday, but I would be like, 'Hey mom, can I skip school again so I can have another college visit at MBU?'"
Harrier visited MBU upwards of 15 times before he was even enrolled as a student and slowly fell in love with the campus and ministry outreach that Chapel provided.
Kaleb Krueger, the student director of Chapel Band during Harrier's senior year of high school, inspired Harrier through his attitude and worship style to attend MBU and audition for a spot on the team himself.
"I was just so inspired by his leadership style and his talent. And I was like, 'Yeah, I want to do what he does some day,'" said Harrier.
Harrier applied for Chapel Band during his senior year of high school, but there weren't any openings on the team during his freshman year of college.
"That was really the only reason I wanted to be at MoBap, was to be involved with Chapel Band," said Harrier, who would join a gospel quartet and Spirit Wing his first year. "Through my freshman year, being involved with both of those groups I actually had the opportunity to be on the Chapel stage probably four times."
Aaron Chastain, special events coordinator at MBU, allowed Harrier a chance to work behind the scenes as a member of the tech crew during his first year on campus.
"I actually got to work chapels, work behind the scenes, do technical stuff, and I learned everything that goes on to make something like chapel band come together," said Harrier. "I really really grew a deep appreciation for all of that work my freshman year, and at the end of my freshman year I was asked to direct Chapel Band."
This invitation was even more than Harrier expected.
"It was a shock because like I was just wanting to be in Chapel Band. I wasn't expecting to be asked, 'Will you be the director?'"
Despite the inevitable doubts that Harrier harbored inside, he was trusting that God's sovereign plan was greater.
"It was an answer to prayer, it was exciting, and it was nerve wracking too."