ResLife Block Party Brings Community
Upon the beginning of each fall semester, you might see residents throwing bean bags and catching Frisbees.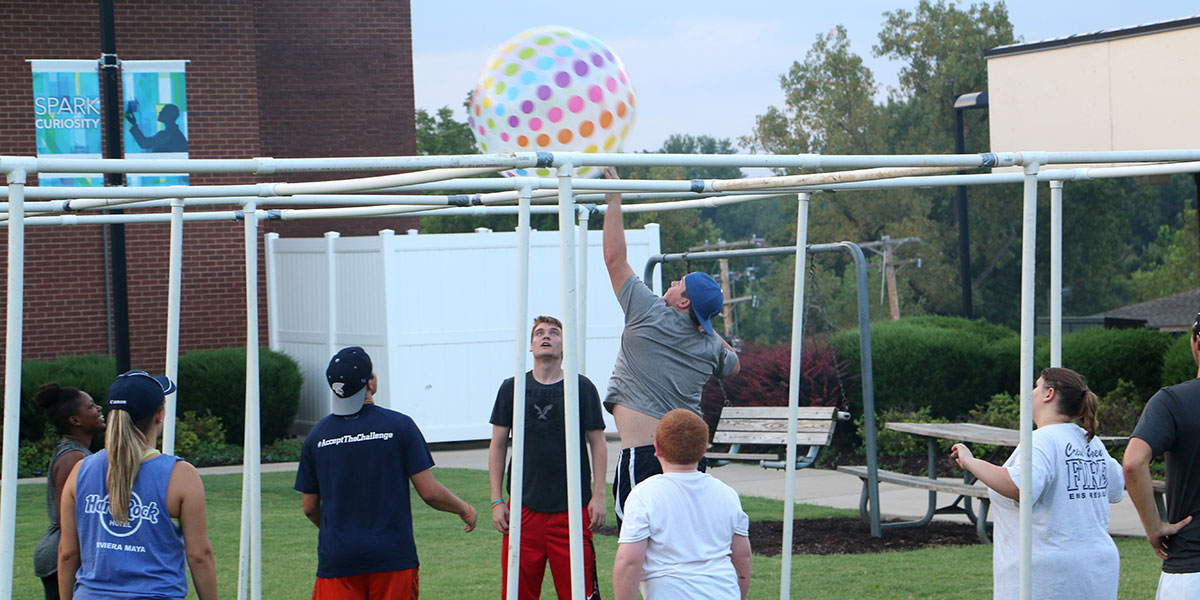 Photos by Josh DuBoise
__________________________________________________
MBU residents joined together for community in the Quad on Aug. 27 to enjoy Resident Life's first event of the year.
The Block Party offered different types of lawn games as well as chips and hotdogs.
The Block Party was the first night residents could obtain points for the ResLife House Cup.
The House Cup is designed so that each section of resident life can get points by how they participate in events on campus.
Upon the end of the school year, the house with the most points will receive a prize.
As the sun went down, residents enjoyed making s'mores over the fire pit and connecting with other residents.
Tags: Amy Schnefke, Anna Bertels, Caleb Davey, Chance Ludy, Hannah Bayer, Hunter Schertz, Joshua DuBoise, Kathryn Hinrichs, MBU ResLife, MBU ResLife House Cup, MBUTimeline, Melanie Laurence, Ragan Briggs, Stephen Crain, Valaree Logan

Josh DuBoise
Josh DuBoise is a staff journalist for MBU Timeline. DuBoise is a junior seeking a major in worship arts technology with a minor in broadcast media. Originally a Memphis native, DuBoise enjoys exploring St. Louis by finding local coffee shops, parks and restaurants to appreciate. DuBoise is active on campus by working as a resident assistant in Spartan Village and an audio technician for the MBU Ministry Teams.