Upon the beginning of each fall semester, you might see residents throwing bean bags and catching Frisbees.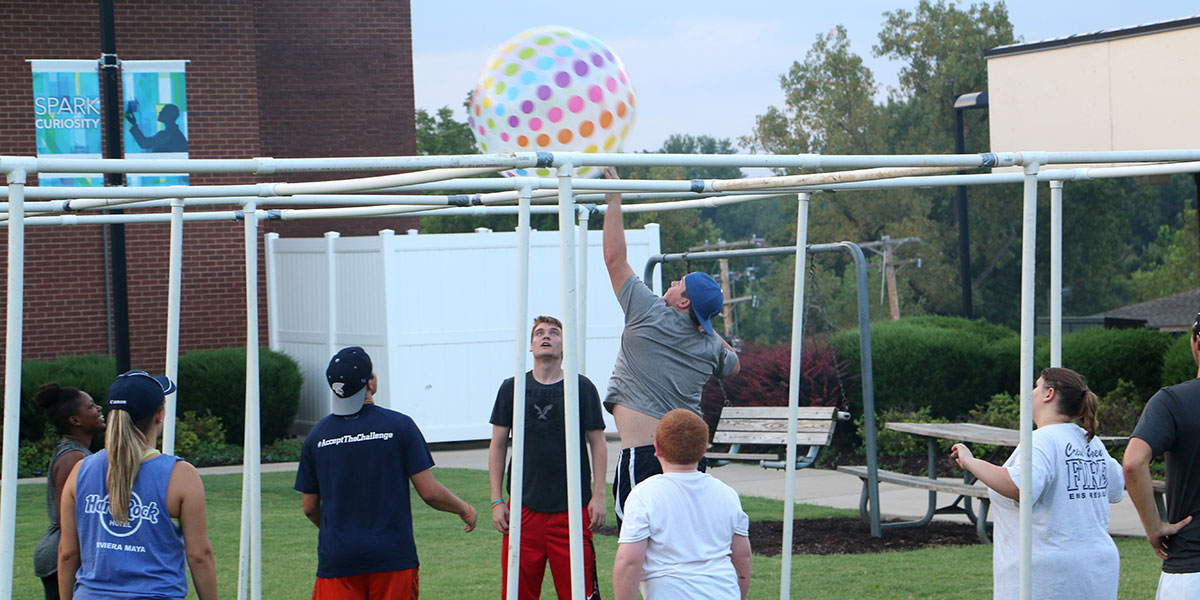 Photos by Josh DuBoise
__________________________________________________
MBU residents joined together for community in the Quad on Aug. 27 to enjoy Resident Life's first event of the year.
The Block Party offered different types of lawn games as well as chips and hotdogs.
The Block Party was the first night residents could obtain points for the ResLife House Cup.
The House Cup is designed so that each section of resident life can get points by how they participate in events on campus.
Upon the end of the school year, the house with the most points will receive a prize.
As the sun went down, residents enjoyed making s'mores over the fire pit and connecting with other residents.