Creve Coeur Lake is a great place to take a break from classes and get outdoors, especially as the weather begins to turn cooler and the leaves begin changing colors.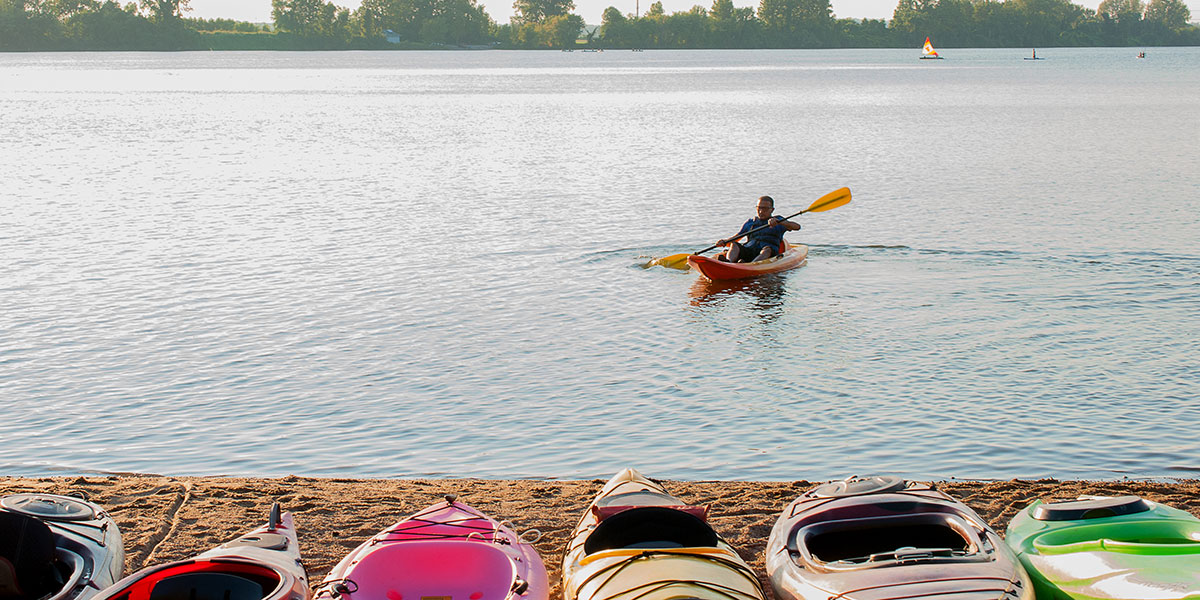 Photos by Julia Province
__________________________________________________
Just a short drive from campus, Creve Coeur Lake offers something for everyone no matter if you feel active and outdoorsy or if you just want to relax.
The park provides kayaks, canoes and paddle boards for hourly rental for fun on the lake. For those less aquatically inclined, the park also rents out bicycles or the so-named quadricycles, four-wheeled, pedal-powered, car-bicycle hybrids that are always worth a laugh.
The park's trails are lovely to ride bikes on or to just stroll around. While you're walking the trails make sure to keep a look–out for the various PokéStops scattered around the park.
If all of this still doesn't appeal, just lay a picnic blanket down by the lake and enjoy some sunshine, scenery and people watching.