BLOG PART 3: On Oct. 1, 58 people were killed and 500 people were injured at a country music concert in Las Vegas. Then, just over a month later, Nov. 5, Devin Patrick Kelley opened fire on attendees at First Baptist Church in Sutherland Springs, Texas. For our MBU Timeline writers, a question to reflect on and blog about is: Are we ever safe anymore?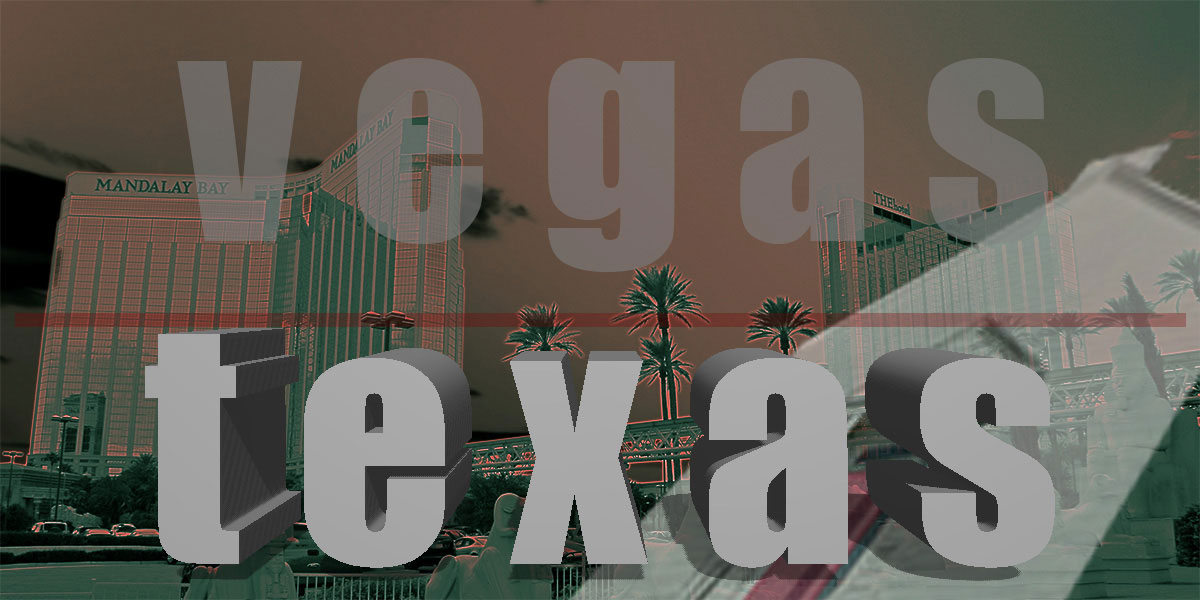 Graphic illustration by Anna Hughes
__________________________________________________
By STACY ROHAN

When I was 14 years old, I picked up a lacrosse stick for the first time. In my early years of playing, lacrosse was my hobby. By the 11th grade, lacrosse was my life.

Now, as a nearly 20-year-old college player, the silly phrase "lax is life" speaks true of me. I spend 12 hours a week at organized practices and an additional three or four working on my own to improve, as I have the impossible goal of perfection in my head.

The lacrosse field is my escape. It's the place I've found purpose; it's the only place my fears are frozen and the world is silent. I love the competitiveness of the game, and I love pouring absolutely everything I have into it.

My life makes sense because of lacrosse.

But I tore my ACL on Oct. 2, so I'm out for the entire season.

My life as I know it is completely shattered, and I'm left to figure out what to do with the remaining pieces.

An estimated 200,000 ACL-related injuries occur annually in the U.S. ACL tears are extremely common in high school and college athletes; and females are eight times more likely to suffer an ACL injury than males.

All this being said, I never imagined it would happen to me.

That's the thing about safety … everything is normal until it isn't.

In spite of all the evil in this world that's led to such heinous recent events, when I leave my house each morning I don't think twice about whether or not I'm safe, because I don't think it'll ever happen to me.

Those who attended the music festival in Las Vegas on Oct. 1, and those who attended church on Nov. 5, didn't leave their homes that day expecting a disaster to occur.

Bad things happen, that's no secret. But those concertgoers and churchgoers didn't think it would happen to them, until it did.

Now their lives are completely shattered, and they're left to figure out what to do with the remaining pieces.

In a worldly sense, we're never really safe. We can't possibly predict what's going to happen in days to come.

In a spiritual sense, I'm always safe. I believe in Jesus Christ with my whole heart, so I have a seat in Heaven waiting for  me whenever my time on Earth comes to an end.

My life isn't really over just because I tore my ACL.

After surgery, I'll take anywhere from four to nine months to recover. I'll spend a great deal of time in physical therapy, and it'll be a long, strenuous journey getting back out on the field with my team.

If there's one thing I'm learning from this, it's that God uses all things.

Perhaps He's teaching me to give glory to Him and stop giving glory to the sport.

He may use my season on the sidelines as time to fully recognize that lacrosse is a gift from Him; my talent is a gift, my legs are a gift. Maybe throughout my recovery, I'll be presented with the opportunity to show Jesus to my teammates in ways I couldn't on the field.

My season-ending injury, while devastating to me, doesn't compare to the tragedy in Las Vegas or Sutherland Springs, Texas, or any of those before, but there are some things to note here.

As I said, God uses all things. Yes, I'm one of those "everything happens for a reason" people.

Don't get me wrong, I know full well that tragedy is tragedy, and in our darkest days it can be impossible to see even a speck of silver lining, and that's OK.

God works according to His own timing, so if we ever get the privilege of seeing His reasoning, it may take time.

Safety means different things to different people, but having security in knowing you have eternal life with the God of the Universe, well, that pretty much trumps any sense of physical safety we'll find here on Earth.

By MASON CRABTREE

Psalms 91:2: "This I declare about the Lord; He alone is my refuge, my place of safety; he is my God, and I trust him."

Today I am reflecting on the tragic events that took place in Las Vegas and in Texas. Not only were those directly involved affected, but so were their families, as well as others from Las Vegas and Sutherland Springs. In fact, the entire country has been indirectly affected.

As a student at a Christian university, it helps to be on a campus that shows and pours out love for one another all the time, but especially in times of trouble and sorrow.

When looking for verses that helped make me feel comforted and secure I found Psalms 91:2, and it says: "This I declare about the Lord; He alone is my refuge, my place of safety; he is my God, and I trust him."

I think this verse speaks volumes to how we should, as a nation, look at God and all that He continues to do for us.

Putting the utmost faith in Him will result in comfort from the greatest being ever. He will be able to calm our nerves and settle our fears, just by trusting and loving Him for what He has done for us.

With God on our side, it is as if nothing else matters. Sure, something like what happened in Las Vegas could happen to us, but knowing that God is on our side and that if something terrible like this were to happen and our life taken, we will live with Him forever in Heaven.

Finding that solace in God and His love is one of the most comforting things to me, especially when we have to go through these tragic events so often.
---
By GIOVANNICA JOHNSON

If you decide to look at events in life from a natural man's point of view, no we as a human race are not safe.

There are domestic terrorists running rampant all over this great nation, yet those who are paid to protect us often refuse to call the situations what they are, terrorism.

However, if you live and abide by Psalm 91, which says, "he that dwelleth in the secret place of the most High shall abide under the shadow of the Almighty," then you have a biblical guarantee that you are safe.

God never leaves his people unaware of the troubles that life brings.

"We are troubled on every side, yet not distressed; we are perplexed, but not in despair; persecuted, but not forsaken; cast down, but not destroyed," 2 Corinthians 4:8-9. If they did it to Jesus, and we are to walk like him, what leaves us exempt?

Yes, it is hard to always think along the lines of the scripture, especially when raising children.

You just simply have to remember that "God has not given us the spirit of fear, but of power, love and a sound mind," 2 Timothy 1:7
---
By ANDREW ANDERSEN

October began with a harsh reminder of the darkness in this world, when a gunman rained fire upon a concert in Las Vegas, killing 58 and injuring 500. November brought us yet another awful reminder as 26 church attendees were gunned down during Sunday service.

Psalm 23:4 reads, "Even though I walk through the valley of the shadow of death, I will fear no evil, for you are with me; your rod and your staff, they comfort me."

This world is cursed with sin, and because of its fallen nature James writes in his letter, "Count it all joy, my brothers, when you meet trials of various kinds." (James 1:2)

In this world, trials and tragedies are guaranteed, but the author of Hebrews writes a far greater promise, "Let us then with confidence draw near to the throne of grace, that we may receive mercy and find grace to help in time of need." (Hebrews 4:16)

In the midst of tragedies such as Las Vegas and Sutherland Springs, Texas, God calls his people to draw near, and receive supernatural comfort and reassurance.

Jesus warns His disciples, "In the world you will have tribulation. But take heart; I have overcome the world." (John 16:33)

We live in a very broken and dangerous world, but God does not call His people to live in fear and trembling, instead He calls His people to live as lights to a world shrouded in darkness.