Taubman Prestige Outlets and St. Louis Premium Outlets have taken St. Louis from a no-outlet mall city to one with some of the best shopping in the country.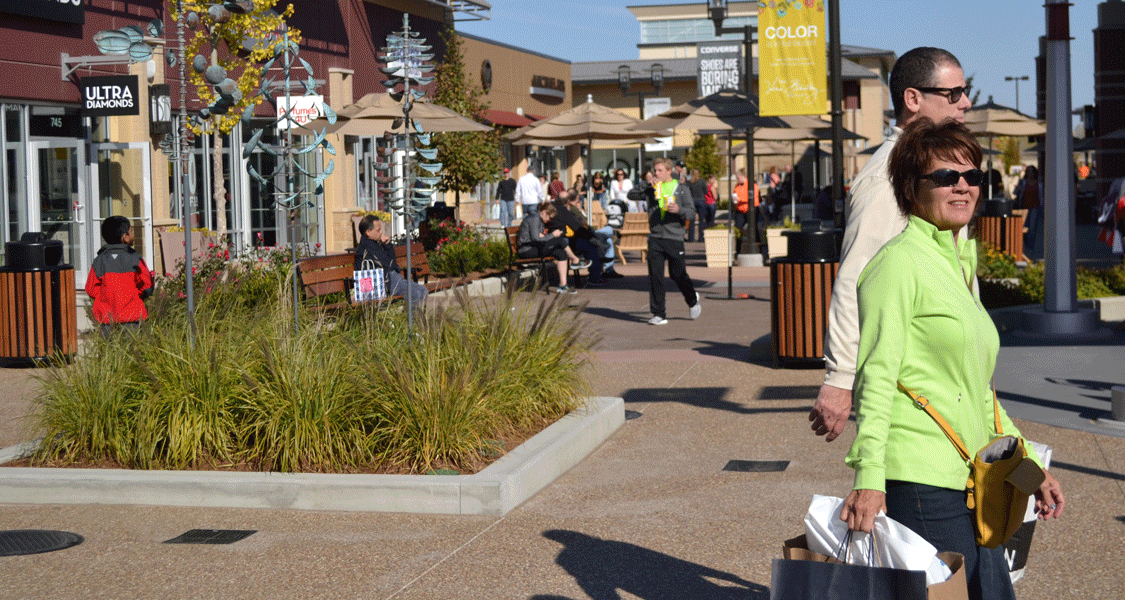 __________________________________________________
Two new outlet malls opened recently in Chesterfield Valley, just in time to get their shelves stocked and staff members hired and ready for the holiday shopping crunch.
The two new outlets, Taubman Prestige Outlets and St. Louis Premium Outlets, offer a variety of stores. The first mall to open in late-summer was Taubman, followed by St. Louis Premium Outlet two weeks later.
The opening of the new facilities made an impression on St. Louis shopping. Previously, St. Louis was one of the only top 20 metropolitan markets without a true outlet mall.
One of the features of the new outlet malls is that they are dog friendly. Pets are allowed in all outdoor common areas. However, it will be each store's decision on whether they will allow pets inside.
The type of stores are the main difference between the two outlet malls.
Taubman is home to many name-brand stores including Gap, American Eagle, PacSun, Collective and Chic. Premium outlet houses a bigger variety of designer brands, including Saks Fifth Avenue, Ann Taylor, Coach, Tommy Hilfiger and Michael Kors.
Missouri Baptist University students were among those pleased to see the two new outlets come to our area.
"The best part about St. Louis Premium Outlet was all of the unique stores to visit," said Julie Beehler, junior Missouri Baptist University student.
Other students prefer Taubman.
"I really liked Taubman, my favorite part was that it was canine friendly. My favorite stores to visit were American Eagle and Polo Ralph Lauren," said Sheena Payton, senior Missouri Baptist University student.