If you happen to be driving through Forest Park in the next few days and you notice a sea of red, white and blue on Art Hill, stop and take a minute to recognize those who have given their lives for our country.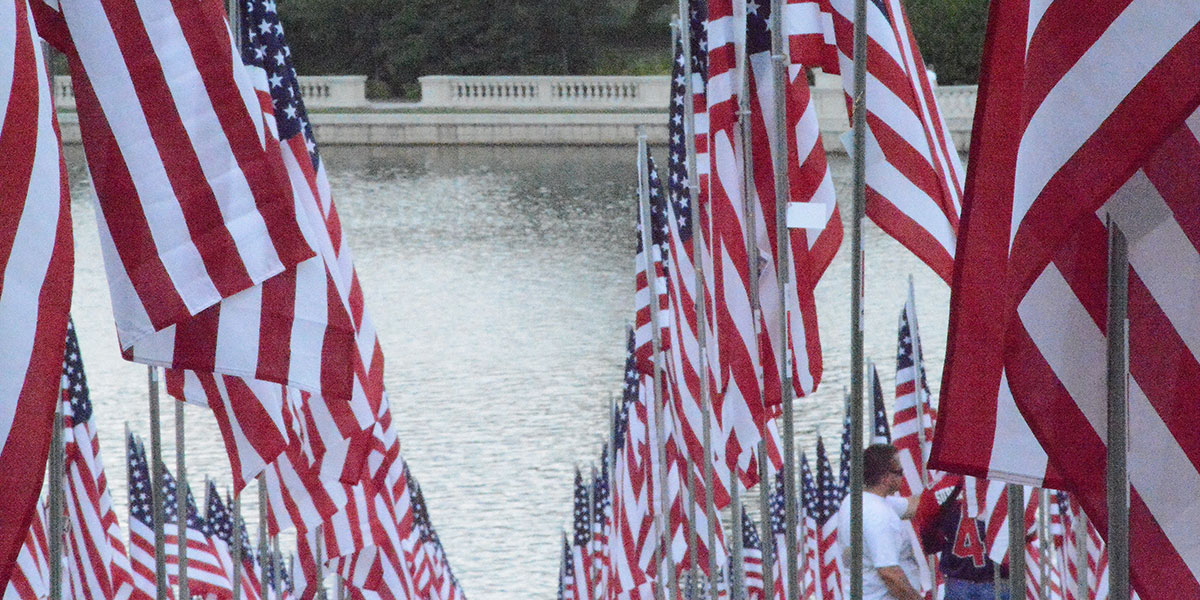 Photos by Demitri Earl
__________________________________________________
By DEMITRI EARL
This Sunday, Sept. 11, marks 15 years since the terror attacks on the United States. On display at Art Hill in Forest Park is a captivating display of American flags commemorating those men and women who were lost in the line of duty during the war on terrorism.
America's Heartland Remembers has put up a display of more than 7,000 American flags, with each flag representing someone who died during their time serving in the military.
The flags have the name and photo of each soldier. The display, which was erected Tuesday, will be up through Sunday, Sept. 11, with several events taking place this week.
According to the official Facebook page the AHR is a charity dedicated to "keeping the memory of all 9/11 victims alive and honoring those service members who have died in the War on Terror since 9/11/01."
For more information, visit the Flags of Valor website.