The Perk an Event for the Ages at MBU
The Perk event celebrated its 20th year recently in Muncy Gym, growing from a small gathering in 1996 to a full concert coffeehouse music event that entertained hundreds of MBU students. This year's event, carrying the name "The Perk 20," featured local artist Kenny DeShields.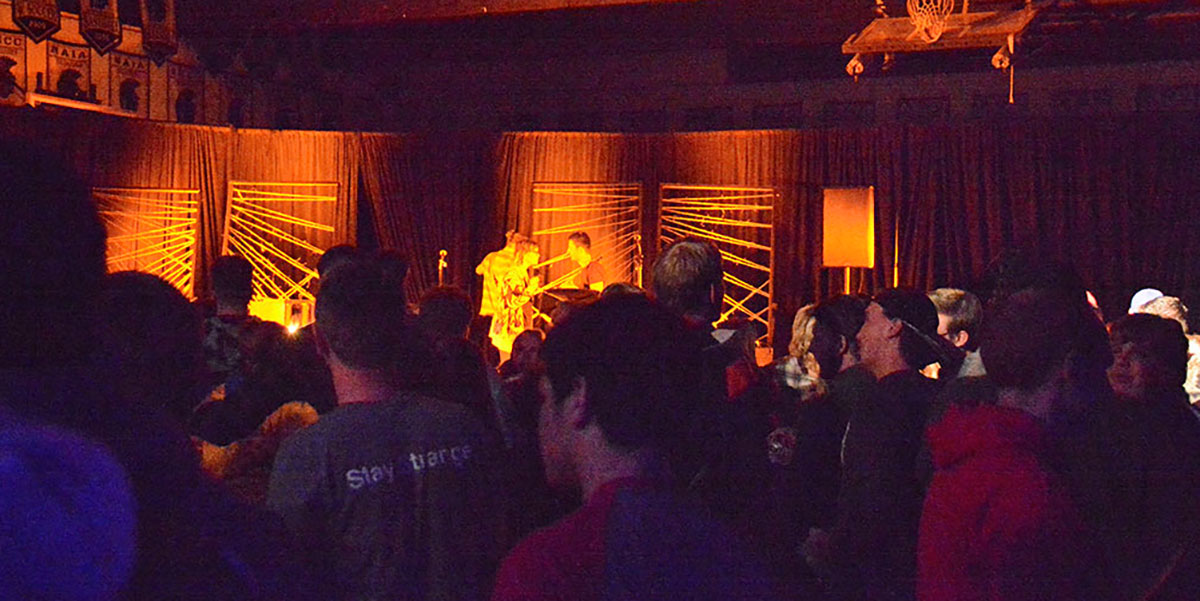 Photos by Demitri Earl and Josh Daugette
Tags: Anthony Rogers, Brittany Gammon, coffee, Demitri Earl, Eric Phillips, Esther Gilliam, Guy Shaw, Jacob Virtue, Joshua Daugette, Kenny DeShields, Matt Williams, MBU Timeline, media, music, Perk, Robert Day, The Perk event

Demitri Earl
Demitri Earl is a staff journalist for MBU Timeline. He is a senior seeking a degree in Communication Studies.